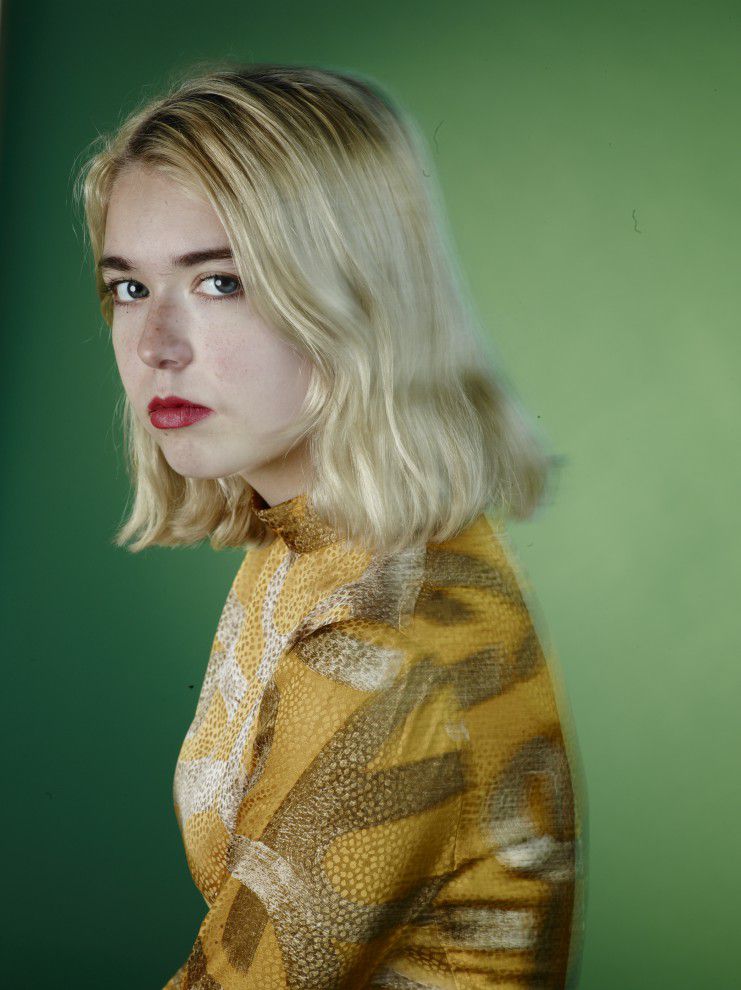 2年前に自主リリースしたEP『Habit』をきっかけに、インディ・ロック・ファンの間で瞬く間に注目を浴びる存在となったスネイル・メイル。バンドを率いて歌うのは、弱冠18歳の女性シンガー・ソングライター、リンジー・ジョーダン。ぬけのいいラフなギター・ロック・サウンド。そして、オープンな物言いで綴られた胸を突くリリック。そうしたジョーダンの音楽の魅力は、今回プロフェッショナルな環境で制作されたデビュー・アルバム『Lush』でも変わらない。「私はただ一生懸命に活動するソングライターでありたいだけ」。そう言い切るひたむきさが、この『Lush』からはストレートに力強く伝わってくる。


——デビュー・アルバムのリリースが決まって、今までと身の回りの環境がガラリと大きく変わったと思うのですが、いかがですか。


Lindsey「何かが突然変わったということはないけど、ツアーで忙しくなったり、じわじわとは変わった。責任も大きくなったし、スケジュールもちゃんと管理するようになったし、大人になったと思う。楽しめてもいるし、周りの環境が変わったというより、自分自身が成長したと思う」


–Did everything around you change a lot in one year since you released your EP?


"Yeah, it wasn't the most immediate change. We were still trying to put on shows for a while after Habit came out and we booked one DYI tour by ourselves and then after we went on tour, or a little beforehand, which was only like our second real tour, things really started to pick up and people were paying attention. So yeah, it changed sort of suddenly and then all at once. "


–Are you enjoying it?


"Yeah, it's stressful and it has its real high points. It sort of comes with a lot of responsibility and a lot of maturing processes on the side of it, so I definitely have a lot less time for myself, but I feel the most emotionally fulfilled when I'm doing work that I care about and when I'm sort of able to make a constructive schedule with my free time."


——楽しいことといやなこと、どっちの方が曲作りのモチヴェーションになりますか。


Lindsey「曲を書くこと自体が満足かな。一生懸命作業することで、自分が作りたいものを作って、それをプレイして、スタジオで他のクリエイティブで知的な人たちとコラボすることで勉強もできる。それが曲作りを続けたいと思わせるの。あと、曲を書くことで人前でプレイ出来るから、それをやりたくて曲を作っているというのもあると思う」


–What has become your motivation. Good things, bad things, sad things?


"Well, I think that my motivation is more in the gratification I get from writing songs and experiencing working hard and doing what I always wanted to do, which is write songs and be able to play them. I've learned so much from spending time in studios and being able to work with other really creative smart individuals, and it sort of pays off in the hard work. The fun stuff just kind of comes alongside it. There's a lot of difficult hoops that have to be jumped through, but it's all just about keeping the good stuff in perspective and finding the motivation to do it. For me, it was just writing songs and being able to play them for people. "


——5歳の頃からギターを弾き始めたそうですが(※教会のバンドで演奏していたことも)、いつから自分で曲を作るようになったんですか。


Lindsey「12歳くらいかな。レッスンでギター・パートをオリジナルで作っていたりはしていたし、ギター・プレイヤーになりたいともずっと昔から思っていたけど、実際に曲を作り始めたのは12歳くらい。それまでは、歌いたいとすら思っていなかった(笑)。でも、自分の中にあるものを外に吐き出せるのが曲作りになって、そこから曲を書くようになったの」


–You started playing guitar at 5, right? And when did you start making music?


"I didn't start writing until I was like 12. I've always liked making little guitar parts and riffs and stuff because I just have always been a guitar player, but I didn't even really have motivation to sing until I was 11 or 12. Songwriting just came sort of as an outlet."


——きっかけはあったんですか。


Lindsey「自然と始まったの。ギターを弾いていたから、それは次のステップとして自然の流れだった。私にとって、曲作りはクレンズのようなもの。そうやって、自分の中にあるものを外に出していたの。曲を書くのは、日記を書くような感覚だった」


–And what made you want to write songs?


"It just sort of felt natural, yeah. Just wanting to have something to like. Being a guitar player, it felt like the next thing to work towards and a skill to build, and writing lyrics can really be a real cleansing. It's a great way to just get your feelings out, which is not exactly how I write now, but I used to use that as a way to express everything I was feeling, like a journal of some sort."


——自分で曲を作り始めて、やがてミュージシャンになることを心に決めたとき、自分の背中を押してくれたと言いますか、憧れの存在だったりロールモデルとなったミュージシャンは誰でしたか。


Lindsey「小さい時はアヴリル・ラヴィーンやパラモアがそうだったけど、もう少し経ってから発見して憧れたのはフィオナ・アップル。フィオナに関しては、すごくエモーショナルで、燃え尽きそうな音楽なんだけど、パフォーマンスが自信に満ち溢れているのが格好いいと思う。自分の全てを音楽に捧げているのが感じられるのが素晴らしい。音楽と一つになっているのが感じられる。すごく才能があるミュージシャンだと思うわ。声も美しいし、歌詞もインスピレーションだらけ。彼女の型破りなところが魅力的だと思う」


-Was there anyone like a role model, or someone you admire as a musician?
"Yeah from like a young age, I loved Avril Lavigne, Paramore. And as I got older, I discovered Fiona Apple, which was awesome, and I like Liz Phair. "
–What's great about them?
"Fiona Apple puts on an emotional, vulnerable, almost self-deprecating, but confident, performance and she just sort of gives all of herself to her music. And she puts everything out there, and I thought really making yourself vulnerable and being one with your music is something to really look up to. She's really talented obviously, and her voice is beautiful, and her lyrical style is really inspiring, and the melodies are sort of unconventional. I've always just been mesmerized by her, and discovered her in a formative time in my life. "
——今はどうですか。最近のミュージシャンでインスピレーションを受ける存在はいますか。


Lindsey「常に新しい音楽を聴こうとはしているの。最近はプリンセス・ノキアが好き。私、今はエレクトロニック・ミュージックが好きなの(笑)。エクスペリメンタルなものをもっと聴いているわ。でももちろんシンガー・ソングライター系も聴いてる。素晴らしいシンガーが沢山いるわよね」


–What about now? Is there anyone new?


"I'm like constantly really excited about new music. I really like Princess Nokia, she's awesome. I listen to all kinds of stuff. I like a lot of electronic music now. I'm starting to explore that a lot more and more experimental stuff. There's also singer-songwriters that i love. I really love the band Alvvays and I really like _, That band's cool. Yeah, there's a lot of really cool stuff out there right now. "


——EP『Habit』(2016年)を、プリースツ(※ワシントンDCのクィア・パンク・バンド。ジョーダン自身も同性愛者であることをオープンにしている)のG.L.ジャガー が録音/プロデュースを手がけた経緯を教えてください。


Lindsey「プリースツのメンバーは皆DCのシーンにいるから、それで彼らを知っているんだけど、その流れでレコーディングを助けてくれたの」


——どうやって彼らを知ったのですか。


Lindsey「私が彼らのショーに行っていたからよ」


–You're one of those cool musicians coming up.


"Oh, thank you. "


–The EP Habit, G.L. Jaguar helped produce it right?


"Yeah, there's just people from around the DC scene and they just sort of helped push, helped record, and were really supportive and put it out on their label. "


–So you knew them from before?


"Yeah, just from going to shows. "





——さて、今回のアルバム『Lush』ですが、聴いて感じたのは、『Habit』にあった生々しさ、リリックも含めたパーソナルな手触りは失われることなく、音そのものはモダンにブラッシュアップされていること。そしてスネイル・メイルとは、あなたを含めた「バンド」であることが改めて強く感じられる作品だと思います。自分としてはいかがですか。


Lindsey「プロセスが全てがちゃんと計画されていて、時間もエナジーもどれくらい使うかがわかっていたのが今回の作品だった。エンジニアやプロデューサーという他の人にも協力してもらったし、コラボでできたアルバムでもあるわね。もちろん自分たちがコントロールを持っていたけど、彼らがサウンドを10倍良くしてくれた。(『Habit』から)一年半以上たっているから進化もしているし、私の経験がより反映された曲が仕上がったと思う。歌詞も大人になったと思うわ」


–The EP was very personal. This one is still personal, but it makes me think "Snail Mail is a band, actually" and enjoy the band sound more. What kind of album is this to you?


"I think it's a lot more deliberate and everything is very planned and thought out with lots of resources and time and energy and lots of people playing on it. I would say musically, the songs were all mine and I was really controlling over everything, so I wouldn't so much call it a collaboration. But as far as production went, Jake Aron, the producer, and I really put our heads together to make the album the way I heard in my head, but 10 times better, and he was really awesome throughout the whole process. But yeah, there's progression. It was written over the span of a year and a half, and I feel like in that time, I really came into my own with songwriting. I feel like the songs go from being really experience-based to being some mix of experience-based and individual-based, where they're about certain things, to being more self-reflective and aware. As time went on, I got more experience and really out there in the work world, doing this thing. The songs reflect that throughout the writing progression, so there's songs I wrote near the end, where the styles are completely different. Lyrically, the maturity is completely different from when I started the record, too. But it's not sequenced in that order. I kinda wish it was."


——今回はプロパーのスタジオで、かつ本格的なプロデューサー(※グリズリー・ベアやソランジュを手がけたジェイク・アロン)を立てての初めての制作ということで、大変だったことや難しかったことが多かったのではないですか。


Lindsey「今回はちゃんとしたスタジオでのレコーディングだったから、自分なりに"こういうサウンドにしたい"とかそういったアイデアはあったんだけど、機材の使い方もわからないし、そのアイデアをどう形にしたらいいのかわからなかった。それを形にできる、そしてあらゆる可能性を生かすことが出来る環境にいるのに、どうやって生かしたらいいのかわからない。それがプレッシャーだったわね。でも、私が求めていた、シンプルで聴きやすいサウンドとトーンを結果的に実現することができて本当に良かった。次のレコードが待ちきれないわ。経験から勉強してもっと自分で出来るようになったから、すごく楽しみ」


–What was the most difficult thing?


"Just being in a studio with all the resources in the world and sort of everything at my disposal, I knew that I could make the greatest album that I could ever make and reach my full potential, or I could totally combust under pressure. A lot of that was pressure, I was putting on myself, but I really wanted to. I had all those resources and a great opportunity to make the perfect record for something that I care about. I mostly just put a lot of pressure on myself, and it was my first real studio experience. I really got a sense of what I wanted the record to be, but developing that understanding and the skills for knowing what to do with mixing and just checking out your style and developing it is totally intimidating and something that takes time. Everything was really in my hands, and I was really happy. I really feel like I put my mark on everything, right down to the real, simple sounds and tones. I feel like I really came into my own in the process, and I'm really excited for the next record. "


——これまでとは違う達成感があった?


Lindsey「『Habit』を作ったのはまだ15歳の時で、しかも地下室で作ったから、全然違うと思う。今回は締め切りもあったし、アルバムを作るという目的の枠の中で作られた作品だし、もっとプロフェッショナルだった。自分の中にあるものを吐き出すというのは変わらないけど、今回はアルバムのために曲を書くという意識があった。そうやって作った作品だから、出来上がった時はもっと心地が良かったの」


——逆に、ここは変わっていない、というところは?


Lindsey「ギターがヘヴィーなところと、歌詞が原動力になっているところ、そしてメタファーがあるところね。ロウで、感情が沢山入っているのもそう。自分の思いを届けたいというのは変わらない。でも『Habit』は、さっきも話したように、ただ自分の中にあるものをとにかく紙に書いて吐き出したかった感じ。でもアルバムでは、それをどう吐き出すか、どう表現するかがもっと考えられているの」


–What made a difference between the EP and the new album?


"I think that they're pretty polar opposite. I just wrote "Habit" when I was 15, and we recorded it in a basement, pretty much. So I had all the time in the world, with a cap, but still. I sort of created the cap I wanted by giving myself time and pushing back deadlines, so everything is very controlled. I put everything I could into making songs I cared about, and it's really a record that I feel like I would listen to. I feel comfortable having it represent me. "


–Has it changed from "Habit" musically?


"Yeah it's still pretty guitar-heavy, and very driven, and kind of shrouded with metaphors. There's less raw emotions. The emotions and a lot of the lyrical content on Habit is driven by an immediate need to understand what I was feeling, and an immaturity that isn't on "Lush". I feel like the deliberation aspect of Lush is what really stands out from Habit because I think everything on Habit was like word vomit, and I was just trying to get my feeling out onto paper. But everything on "Lush" is meant to be there, and it's all very stylized and thought out. "


——『Habit』を作ったときは、人前で演奏することを全く考えていなかったと聞きました。そうした、ある種の私家版とも言えそうな『Habit』と比べると、今回の『Lush』の楽曲は、より聴き手の存在が意識されていると言いますか、誰かとシェアされることを初めて意識して書かれた――という言い方もできるのではと思います。その辺りの意識の変化、シンガー・ソングライターとしての自覚については、自分ではどんなふうに感じていますか。 


Lindsey「前ほど自意識過剰じゃなくなったと思う。『Habit』の時は臆病だったし、自分や世の中のことなんて全然わかっていなかったくせに、わかりまくってると思ってた(笑)。でも今はその逆。今の方が前の自分より色々なことを理解しているけど、自分が理解出来ていないこと、知らないことがまだまだ沢山あることも自覚出来ているの。EPの時よりももっと大人になったし、ミュージシャンとしても成長したと思う。だから、次のレコードは全然違うものになると思うのよね。自分でも楽しみだわ」


–On "Habit", the songs were more about yourself. Do you think this time you were more conscious about sharing your songs with other people?


"I've actually become less self-conscious. "Habit" was just sort of insecure and unaware, and I definitely thought I knew everything about the world. Now, "Lush" is more me accepting that I know nothing about the world, and it's definitely not that I was conscious about sharing raw unchecked emotion, but it's just that I have a better understanding. I think I'm just older, a more mature person and musician, and I think that comes out in the music. I'm sure the next record will be completely different."


–It's interesting because now, you know more, but think you know less.


"Yeah, now, I see how much is really out there for me to learn. It's great, I'm glad I have that in my life. "


——シンガー・ソングライターとしてはどう成長したと感じていますか。


Lindsey「私はギタリストだから、前はもっとギターの方を主に気にしていたの。『Habit』では、ギターがもっと言葉の役割を果たしていたし、書きたいという衝動の方が大きくて、それしか考えてなかった。ギターが声の役割だったから、ギターは言葉がわりで、すごくシンプルでミニマルだったの。でもアルバムでは、7つの異なるギター・トラックを作ることができた。もっとギターの可能性を考えて、それぞれの曲にどうフィットさせることが出来るかをスタジオの中でちゃんと考えたからそれが出来たの。スタジオでレコーディングするってわかっていたから、それを頭に置いていた。だからアルバムでは、ギターをコードや歌だけとして捉えずに、楽器としてのギターの可能性を十分に活かせているわけ」


——そこは大きな変化ですね。


Lindsey「あと、『Habit』ではインディ・ロックだけにはまっていたけど、それからはもっと本も読むようになったし、音楽以外のものからも刺激を受けるようになって、刺激の幅が広がったと思う。だから、スネイル・メイルの世界観がかなり広がったと思うわ」


–How do you think you grew as a singer-songwriter?


"I've come into my own as a guitar player a lot more. I've been taking a lot more direct inspiration from guitar music that I care about. For Habit, I sort of feel like the guitar was a vessel for the words to get out and I just wanted to write songs. We recorded as a three-piece and overdubbed on the guitar, really minimally, because I thought of the guitar as a vessel for my voice on that record and I just wanted to make songs. But "Lush", I had the opportunity to have seven different guitar tracks over each other. We were in the studio and I was thinking more dynamically about how multiple guitars would fit in because i knew we would be recording in a nicer situation. I got to really think about writing multiple guitar parts, and thinking in the back of my mind about how more instrumentation could come into the equation, and be more deliberate into making a guitar record because I wanted it to be much more than chords and vocals. I wanted to sort of immerse myself in guitar music and just get inspired. I also feel like I was kind of solely listening to indie rock when I made Habit and was getting obsessed with just that, and I really expanded my palate a lot more. I was writing less, and reading a lot more, and I was getting inspired by things other than music that sounded like Snail Mail, which I think really opens up your perspective and helps you make art that's more diverse."


——なるほど。その上で、今回のアルバムの曲作りで一番大事だったこととは?


Lindsey「全てを出すこと。前は、ライヴで歌うときにこの歌詞は恥ずかしいなとか、そういうことを考えていたの。でも今は自信さえ持っていれば何について歌っても恥ずかしくないとわかってる。だから、曲がもっとパーソナルで、燃え尽きそうで、ピュアになっているの。フェイクっぽさが削ぎ落とされたと思う」


–What was the most important thing in terms of songwriting?


"I think just letting go of any kind of shame that comes along with songwriting. I feel like I really don't have much to hide.I used to write songs and be like "I can't put this in there because when I play it live, I have to sing this lyric and it'll be embarrassing!" And now that I've definitely come into my own as a performer and singer-songwriter, I just have no inhibitions about the things I say, as long I feel comfortable having them represent me, whether that be singing directly about someone or singing about something about myself, some insecurities that I wanted to let people know about. Now, I just think that the more I've unlocked in myself and in my songs, and the more personal and vulnerable, as uncomfortable as it is, the more pure the lyrical content is. I feel it unlocks real emotion and it just sort of keeps things from being dull and fake."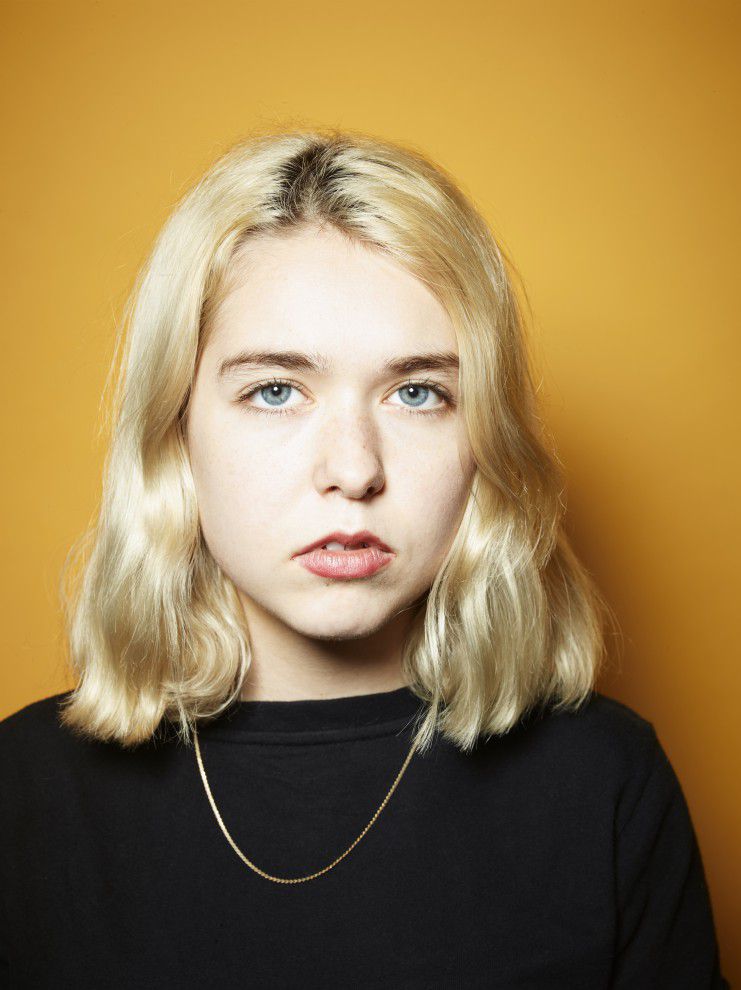 ——あなたが書くリリックの多くは、あなたの個人的な体験や心情をもとにして生まれたものが多いのではないかと思います。ただ一方で、自分だけではない、同世代のリアルな感覚を歌っている――という自負もあなたのなかにはあるのでは? と思うのですが、いかがですか。


Lindsey「面白い意見ね。でもあまり考えてなくて、考えていたのは全てを吐き出すことだけ。だからこそ、リスナーが皆それぞれに曲に繋がりを感じることが出来るんだと思う。できるだけ自分を出すことが、曲とより多くの人がコネクションを感じられることに繋がるんだと思うわ」


–I think most of the lyrics are related to your personal experience and feeling. But on the other hand, I'm wondering you wrote the lyrics as not only your personal thing but also as your generation's general thing. How do you think about that?


"That's really interesting to see how it's open-ended, and thinking about the songs coming through and meaning different things for other people. I definitely think people from my generation will be connecting to the songs, as they are pretty much open-ended. But I really wrote them in a lot of ways just to really think about what I feel and just letting it all out in a really personal way and I think that's a surefire way to connect with other people because the more personal you are, the more people can get at vulnerability and emotions and I think that's why the songs seems so relatable. They're vulgar and honest and bluntly about me as possible."


——今回のアルバムのなかで、自分のコアな部分をもっともさらけ出すことができたと思う曲を選ぶとしたら?


Lindsey「一番パーソナルな曲は、多分"Speaking Terms"。それか"Let's Find An Out"。2曲とも、同じくらいパーソナルな内容よ。二つとも最後に書いた曲で、"Speaking Terms"」の方は、音楽活動をするという夢を叶えるたに頑張ることで感じる孤独について。他と違う世界だからバブルの中にいるみたいだったし、そんな中での友情について歌っているの。"Let's Find An Out"はラヴソングで、ツアーで離れていて久々に戻ってくると、時間が一瞬で飛んでしまったみたいに自分も相手も年をとって、違う人間になってしまっている状態についての曲。だから、すごくパーソナルなのよね(笑)」


–What song on the album do you think is the most personal and in which you express yourself the most? What song do you think expresses what everyone feels?


"Well, I think maybe the most relatable track on the record is "Pristine" because it's this ode to melodrama, sort of self-deprecating joke to my previous self that's hopelessly in love, but still respects that previous self, and being sort of constructive about it. I think everyone looks back on old relationships, and immaturity, and the real feelings. Because everyone in all stages has questioned themselves intertwined in your feelings for someone, that you feel like you will literally never love again. I think making fun of that cold break-up or whatever can be a thing for people. And then the really personal songs on the record are maybe "Speaking Terms" or "Let's Find It Out." They both hold an equal amount of personal content. They were the last two songs I wrote. "Speaking Terms" is about when I was sort of isolating myself to pursue music. I was just kind of putting myself in a bubble because I was completely involved in this scary world and llost a couple specific friendships in the process. It's about a friendship lost in translation. "Let's Find It Out" is this love song to another touring person who's just on the road all the time. As you tour and are out on the road all the time, you can lose a sense of your time and when you get back, you're older and different. It's sort of like a love song to someone who's going through the same thing as me. So, that one's kind of personal. "


——ツアー生活はやはり大変ですか?


Lindsey「すごく孤独よ。ツアーから戻ってきて、他の人の世界にいきなり戻るのは大変。他の人にはあまり共感できない経験だから、あまり人には話さないの。シェアできる経験ではないのよね」


——では逆に、普遍的なレベルまで広がりをもったフィーリングを描くことができたと自負できる曲は?


Lindsey「普遍的なのは"Pristine"。ちょっとメロドラマっぽくて、皆が持つフィーリングを持っているのがこの曲なの。救いようのないくらい誰かにハマっちゃったり、そこからドラマが起こったり、でも今振り返ると子供だったなと思ったり(笑)。それって皆が経験していることだと思う。バカだったなと思うけど、その経験から学ぶことへのリスペクトも込められているの」


–How is your tour? Is it tough?


"Oh yeah, it's isolating. It's a hard experience to bring back to other people especially when you go home and it's something I try to not even talk about, a music fair or touring, with old friends when I get home. It's a lot of weight that I don't like to put on other people because it's just hard to relate to. It's a very weird and unique experience."


——あなたは自身のセクシャリティ(※gay woman)をオープンにしています。それは今のアートやエンターテインメントを取り巻く状況においては「政治的」な意味合いも帯びることでもあると思うですが、あなた自身にとっては、こうしてアーティストとして世に出るにあたってそうした自身のセクシャリティをオープンにすることは、あくまで自然なことだったのでしょうか。それとも、自分と同じような立場のひとを、自分の音楽を通じてエンパワーメントしたい、という思いを強く秘めたところもあるのでしょうか。


Lindsey「自分の歌詞で意識しているのは、正直でリアルであること。だから、それをするために、自分をさらけ出すのは自然なことなの。その壁を取っ払わないとリアルになれないでしょ? 自分にとっては自然なことだけど、そこから誰かがエンパワーメントされたら、それはもちろん嬉しい」


–Was it a natural thing for you to be open about your sexuality?


"Well it's something that I wanted to do. I wanted to write simplistic love songs and make the content as honest and personal as possible, but thinking through that was not something I wanted to do on "Habit" because it was sort of a window I didn't want to open. I wanted people to just pay attention to the songs and not my identity. So I couldn't be as open in my lyrics as I wanted to without breaking that wall down, so it was a conscious effort to be able to use pronouns that I wanted or just things as simple as letting it be known that you're writing a song about someone who's the same gender as you. It's a big leap. It makes a difference, but I like to think it doesn't actually change the actual content or the messages of the music. It's just a wall that I wanted to break down for myself, and I would like to think that just playing love songs that are just slyly gay is doing a favor for someone because I sort of did that for myself. I definitely didn't have any inspirations, playing regular love songs that weren't about gay rights or about sexuality. So a lot of that just comes from wanting songs from the world that are just gay without the actual song being about being gay. It's cool to think that people could benefit from that and maybe take that and work with it. "


——一方、メディアではサッカー・マミーやフィービー・ブリジャーズと括られて語られることが多いと思いますが、同じ〈女性アーティスト/シンガー・ソングライター〉というだけでそう言われることについては、正直どう思っていますか。


Lindsey「その比較はやっぱり良くないと思う。共通点もゼロではないんだろうし、同じカテゴリーになるのは面白いけど、イライラもするわ。皆それぞれ違うことをやってるし、皆個性があるから、同じカテゴリーの中に収めようとするのは違うと思う」


–On the other hand, some media tend to talk about you categorized as "female artist" such as Soccer Mommy or Phoebe Bridgers. To be Honest, what do you think about being categorized as "female artist" like that?


"Yeah it definitely sucks, being compared to people we wouldn't be if it weren't for our gender. It doesn't happen for every artist who's a woman, so I'm not sure what it is about right now. When people think we belong in the same category, it's interesting, and it's annoying. I think everyone deserves to get put in their own category. Everyone's music deserves a listen in its own right. We're all different kinds of musicians with different songs. Just being a young woman.. It's not a genre, but I think it helps people put things into categories in their minds. It's not conducive to having people actually care about your art. "


——では、アーティストとしてのスタンスという意味で、自分は誰と近いと言われるのが一番しっくりときますか。


Lindsey「わからない(笑)。誰も思いつかない(笑)」


–Which artist do you think have similar to your stance as an artist?


I'm sure there must be a ton of artists that sound similar to me, but I think none come to mind. I can't think of any, right now.


——たとえば、あなたが好きだというパラモアのヘイリーやグライムスも、それぞれ誰かの考え方やライフスタイルを代弁するロールモデルになっているところがある。その意味で言うと、あなた自身は自分の音楽でどんな人たちをエンパワーメントしたいと思いますか。


Lindsey「パラモアは大好きよ。私はただ一生懸命に活動するソングライターでありたいだけ、そしてギター・ミュージックが好きで曲を書いているだけだからわからない(笑)。私の曲を聴いて、もっとギターを弾きたいって思ってもらえたらいいな。望むのはそれくらい」


–Do you like Hayley from Paramore?


"Yeah, they're definitely the alternative band of the time. They're a cool precedent. I got interested in alt culture thanks to bands like Paramore. I think Paramore represents a lot of things for a lot of people, which is really cool. They definitely like rocked the subculture really hard and represented it. "


–Those artists are kind of a role model for someone's lifestyle or the way of thinking. In terms of that, what kind of people do you want to empower?


"It would be great if people appreciated Snail Nail for it. I consider myself to be before much else like a songwriter and I take a lot of pride in being just that. Really driven, hard-working songwriter. And I love guitar music. I feel like we throw a lot of riffs in and solos and that's starting to work their way into the equation. I'd like to think that more people down the line will want to play guitar after they listen to Lush. That'd be ideal, I think. "


——最後に。当初、クリステン・スチュワートが監督でMVを作るプランもあった、という話をインタヴュー記事を読んだのですが。それはどういったアイデアのものだったんですか。 


Lindsey「皆から聞かれるけど、その噂の出どころがどこなのか、私もわからないの(笑)。クールだけどね(笑)。ただの噂」


–This is the last question. I read an interview which was saying that initially Kristen Stewart was going to produce MV. Who's idea was that?


"I don't know what that was or where that came from. Everyone has been asking me about that. That'd be cool, but I don't know. I think it's like a rumor, I think."


text Junnosuke Amai
edit Ryoko Kuwahara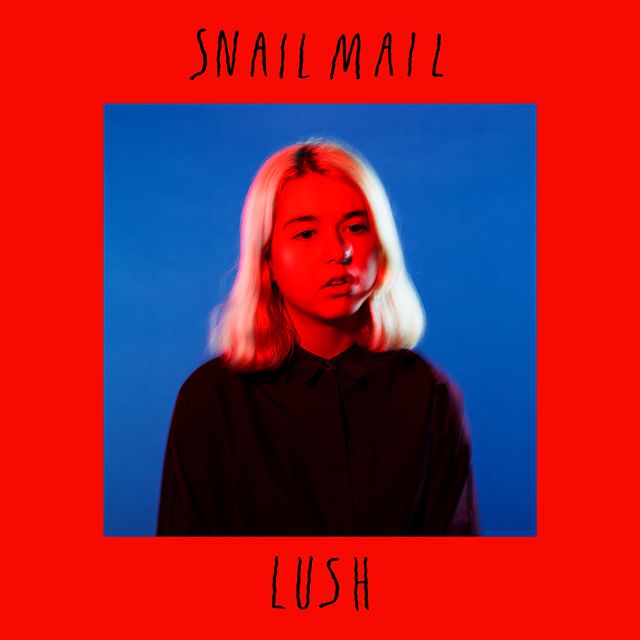 Snail Mail
『Lush』
Now on Sale
(Beatink / Matador)
国内盤CD
2,000円(+税)
ボーナストラック追加収録/解説・歌詞対訳冊子封入
MORE INFO:
https://www.beatink.com/products/detail.php?product_id=9591
https://itunes.apple.com/jp/album/lush/1355422978?app=music&ign-mpt=uo%3D4