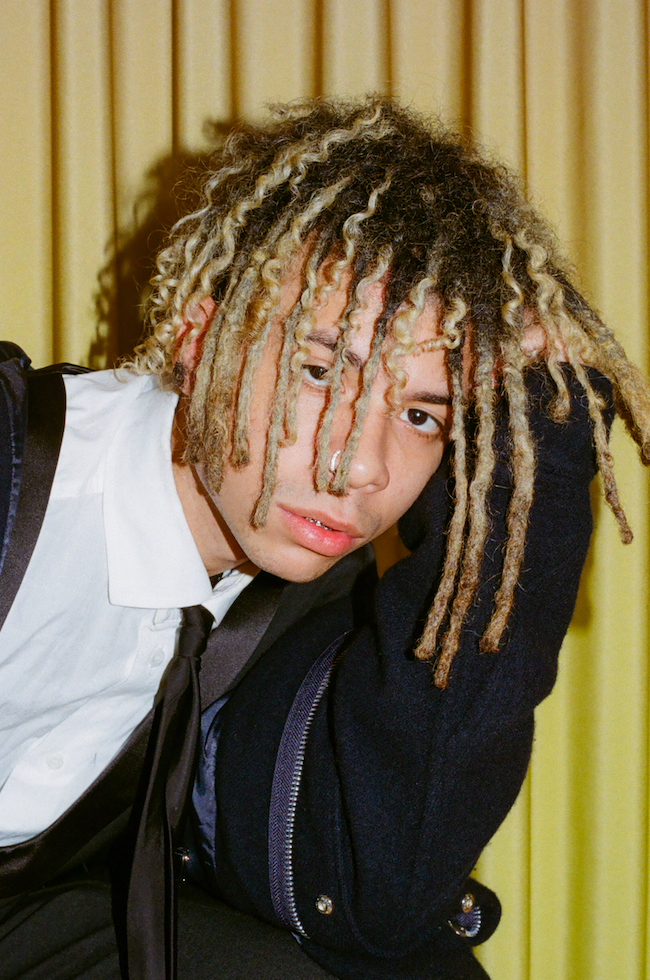 ――Welcome to Japan!


iann dior: Thank you. I'm so excited. I want to move here [laughs.]


――I think your fans here are very excited to see your stage finally.


iann dior : I'm so excited. I got goosebumps just thinking about it. I'm really just trying to soak in the experience at all.


――Could you tell us a bit about your background? Where did you grow up?


iann dior: I'm originally from Puerto Rico. I lived there till I was about five or six. My dad was in the Navy, so we kind of just bounced around a lot. So I went from Puerto Rico to Texas to Florida to Virginia, and then back to Texas. And then to LA finally.





――How did you get into music? Were you always musical growing up?


iann dior : I think it was more so like poetry, and then, just hearing artists that I love. I was in love with the music, just for the music. And then when I found out that I could tell a story in a song as well, that's when I really started to fall in love with it.


――What Kind of music did you grow up listening to?


iann dior: A lot of Spanish music on my mom's side. She listened to Marc Anthony and a lot of people in that nature. My dad was more like Jay Z, NAS, like New York rap music. So it's a blend of both. And as I got older, I just branched off into things that I love. So I listened to J. Cole and early Kanye was big for me. And then the up-and-coming people, like at the time in 2016, Uzi, Juice, Cardi and all those people. So it's kind of a blend of everything together.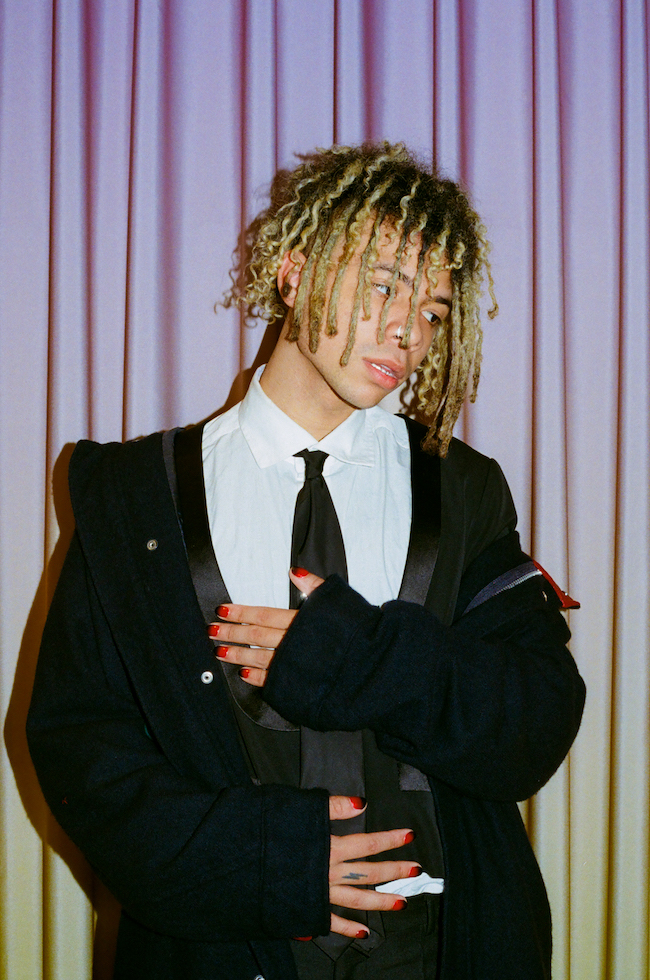 ――Why did you start writing songs?


iann dior: It was really just because I wanted a way to express myself and I wanted to be heard whenever I did. So it was just the idea of telling my story, and then somebody hearing that song and relating to it and feeling like they weren't alone when they heard it was something that really made me happy. So I really just wanted to do whatever I could to get my voice out there and be heard.


――You started releasing your music on SoundCloud in 2019, so I guess it all happened very quickly for you?


iann dior: I had made an EP and it was called "A Dance with the Devil." And from that, I got hit up to go to LA because they heard the music and it was a group of producers [Internet Money.] And from there, I just put out two songs and the second one just went crazy. It led to all the label meetings and pretty much my life changed after that. They DMed me on Instagram like, "I want to fly you out to LA. I don't know how long you're going to be here. Just pack your bags." So I just packed my bags and I left and never went back home.





――I think a lot of people in Japan got to know you through "Mood" with 24kGoldn in 2020. That song went viral on TikTok and became a chart success worldwide. How was it like for you?


iann dior: It was cool. For me, it was the experience and the connection with the people. But with the number one stuff, people were always asking me if I feel pressure, but no, at the end of the day, I'm here to make music. That's my job and I'm not worried about what comes after. The night it went number one, I just went straight to the studio like, let's just work and not go party and get distracted. But as the days went on, it just started to hit me and I was like, whoa.


――You released your second album "on to better things" last year. How was it making that album?


iann dior: The album for me was more personal. I wanted to tell a story that I didn't really get to in the first album. So each song was a memory of a time where I was either troubled or I was happy. Because with everything going on, you can still have mixed emotions, and sometimes you just don't even feel like life is real. So I just wanted to take all those feelings and put them in songs so that whenever I do feel like that again, I can look back on that. And even for the fans, it makes me happy to know that even though we live two completely different lives, you can still relate because everybody has similar problems.





――What is your favorite song on the album?


iann dior: I would say "obvious" is one of my favorites. Because I didn't write a single word, I just went in there and said how I felt. And it just felt so good to just release all that anger and sadness, and just all these emotions that I was combining in my head and put it on the track. That's just like how I was feeling in that moment. So those are the songs that always stick with me forever.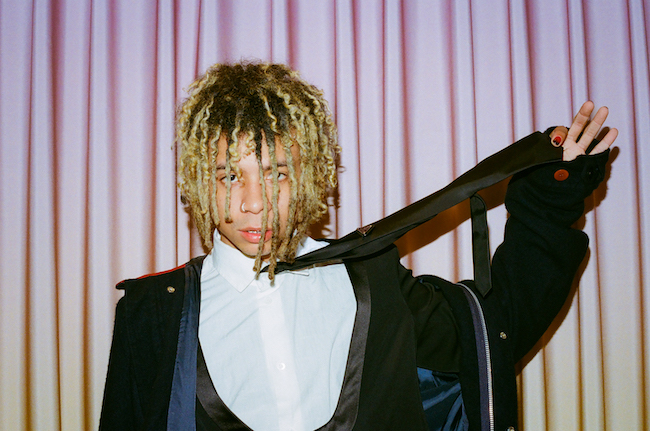 ――You have collaborated with many producers and artists from different genres and countries. How do you select people that you want to create with?


iann dior: I go off of the feeling that their music gives me. If I love what I'm hearing and I love the aesthetic and I love everything about it, that's whenever I want to collaborate with them and put our worlds together. It's never like, oh, they're big, let me work with them. It's more like, I actually like what you do, so let's do something together.
――You also collaborated with the K-Pop group TOMORROW X TOGETHER last year on "Valley of Lies." How did that come about?
iann dior: One of the producers from the last album, Andrew Luce was working on some stuff with them, and they wanted to connect with me. So they talked to him about it and he called me. I just sent them a couple of songs that I thought maybe they would love and they picked "Valley of Lies." I'd recorded that maybe two years ago now. So it was cool that it finally came out and they loved it as much as they did.


――Have you got to meet them?


iann dior: We did two shows together. When they were in LA, I went to their show. And then we did Lollapalooza together as well. It was amazing. Because my demographic is a lot different than theirs, so it was cool to just experience that from a whole different side, like their fans are very respectful. My fans are like maniacs, they'll take their shirts off and freak out, jump in the trees and everything [laughs.]





――We heard that you are planning to release new album this year. Is there anything you could share with us at this moment?


iann dior: We've been locked in just making as much music as possible. I feel like I'm in that stage where for a while, music kind of started to feel like work. And now I'm at that point where I fell in love with it all over again. We want to go to New York and work or for LA we'll find new spots to work and stay. And we want to go to Miami and I think Miami is where we're planning on finishing the rest of the album. So it's been two months of working on it, but we're making a lot of songs. I'm excited to put this one out and see what the fans think of it.


――Who are some of the producers on the album?


iann dior: So majority of the album, it's going to be with Internet Money. Because those are the people that I first started working with when I came out here. So it's nice to just get back in with them and it's familiar. But we're definitely going to work with people outside and just bring them into what we're doing. So it still feels cohesive throughout the whole project.


――How would you like to evolve as an artist and as a person?


iann dior: I think just staying focused on my dreams. It's the most important thing. I never put anything else in front of my music. It's going to grow up with me and I'll evolve with my music.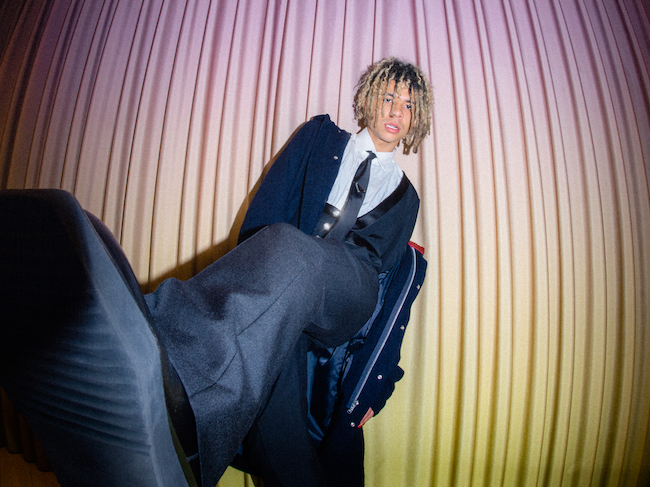 photography Marisa Suda (IG)
text nao machida