With "Dynamite" No.1 in the Billboard Hot 100 two weeks in a row (No.2 2weeks in a row, and back again to No.1 in this week) , BTS popularity is almost a given. "Break the Silence: The Movie", a documentary on their world stadium tour, "LOVE YOURSELF: SPEAK YOURSELF" is being shown in theatres currently.


As the third documentary film, this one took a new approach. "Burn the Stage: The Movie" and "Bring the Soul" depicted the hardship of the group and their successes. On the other hand, "Break the Silence: The Movie" was about each of the members facing their identities.


The self-introduction of BTS members with both their BTS name and as their real name and the use of "Persona" as the subtitle emphasized this theme of identity. The catharsis of hardship and reward doesn't exist in the documentary. Instead, it shines light to the strong bond and sensitivity in each member's words and eyes. It puts importance on what it means to be oneself.


Some members said they wanted to separate their identities, another mentioned that he dedicated his youth to BTS therefore he can no longer identify with his real name. One talked about what he wanted to be, whereas another talked about what he lost and gained. While the stadium tour starts with a dynamic, powerful song "Dyonisus", we get to see the member's inner-thoughts and it only feels more sincere.


When we reflect, BTS was constantly questioned about their identity. The group was set as a hip hop idol, based around two rappers RM and SUGA. The korean hip hop scene didn't accept them no matter how well they rapped or wrote songs. The mass production of idols, and it's disposable nature, was seen as not suitable to speak the words of street music. Even as idols, in Korea, it was unclear whether they were even part of K-POP. As a group with two identities, idol and hip hop, it was a constant struggle.(we already know the meaning of the lyrics of "IDOL", right?)


In 2015, BTS was able to come in 26th in Billboard 200 with their "Wings". As they stretched their performances to America, the audience made strict judgements whether they suit the category as pop, or K-POP, real artists or just hip stars.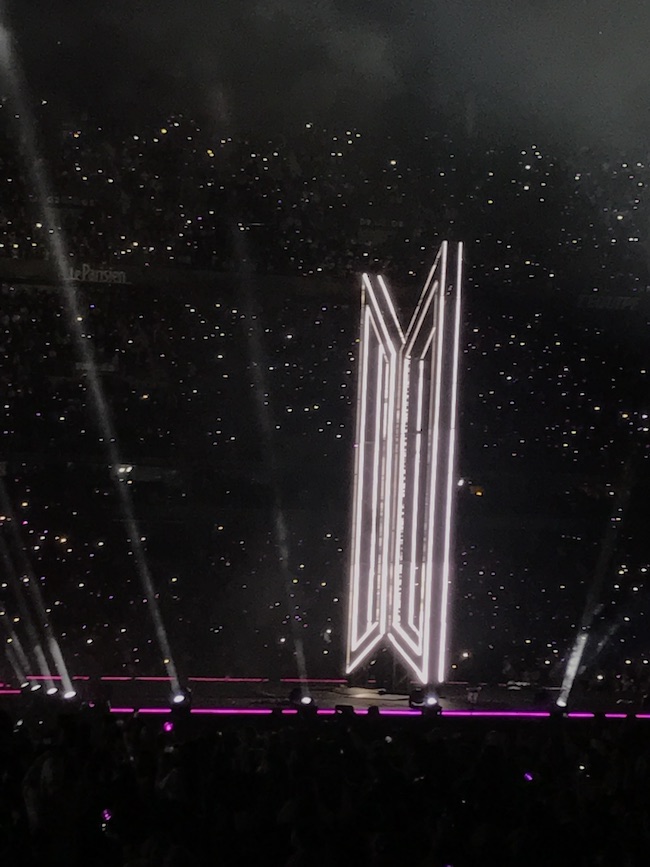 Even under such circumstances, they continued to be themselves. They put their passion for hip hop into their music. They collaborated with artists, made music with their heart, and dedicate all efforts to make performances. They raised their standards as artists accepted pain, imperfections and individuality. Using various tools: music, videography, social media, BTS continuously shared that one's existence itself has so much worth and there is no need to be someone else.


Family and school, being part of a group in society, it is unavoidable to feel like you are just a small part of something. To such people, BTS is saying:


Be Yourself
Speak Yourself
Love Yourself


It is hard, to describe the significance of BTS in words. Its made of many complicated layers and each fan has something they like. However, if I was to point out from my experience, it would be how their music, performance, words broke my shield. We constantly have a shield we put on so that we don't get hurt. And this shield has become a norm of our daily life.


BTS remove their shield as much as they can, to tell us that it is ok for us to remove ours as well. They open up to us, expose their flaws.All seven individuals understand each of their talents, trust and utilize each of their skills. This state had a positive effect on their fan base. It let us understand that we must accept one another to make a space that opens up to mental health. In contrast to the idol culture of 'mass consumption,' it is the aid of both parties that creates a strong bond that functions.


The expectation society has put on us slowly drains us, and that is why they constantly raise their voice. I have been saved by them many times. Using the power of music, I am thankful they create a safe space that is "bulletproof". From the bottom of my heart, I remember my brother who was one of the victims of these 'expectations'. I truly wish that people are free.


Three years ago, I was invited by a friend to their live, and I was astonished. As I visited more lives, I met ARMYs that were so open-minded, friendly and passionate about BTS.
I visited some of the stadium tours in this film, but the most interesting one was those that happened abroad. (above is a picture of the live in Paris. They allowed photographs in this live) Some people were suspicious about how Asian people could perform in such a big stadium. However, ARMYs that I met in the gallery and stadium, were all so warm-hearted and they did not judge by race. They gave me illustrations of their bias, it was a liberating space.


ARMY listens to BTS voice, and they are very an active fan base,
The famous 'White Paper Project' and the release of 'LOVE YOURSELF 轉 'Tear'' with the involvement of a Democratization movement, support of Black Lives Matter, and opposition of BTS working with Yasushi Akimoto. The way BTS themselves 'Break the Silence' is something almost natural for ARMY.
The ending message of BTS to ARMY is very touching. A highly recommended watch.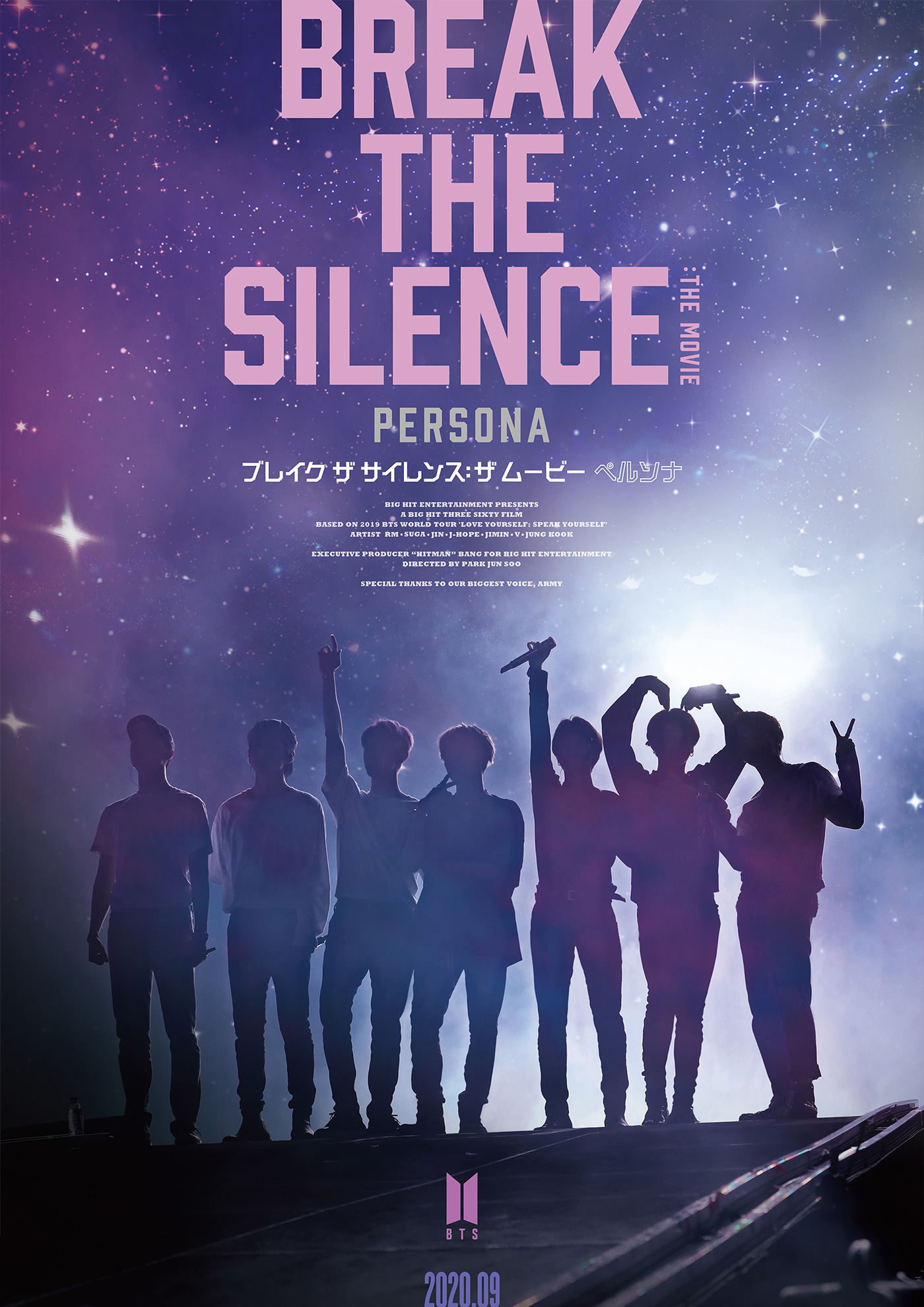 『Break the Silence: The Movie』
Currently showing in Japanese cinemas:
https://breakthesilencethemovie.jp/


text Ryoko Kuwahara
https://twitter.com/RK_interact