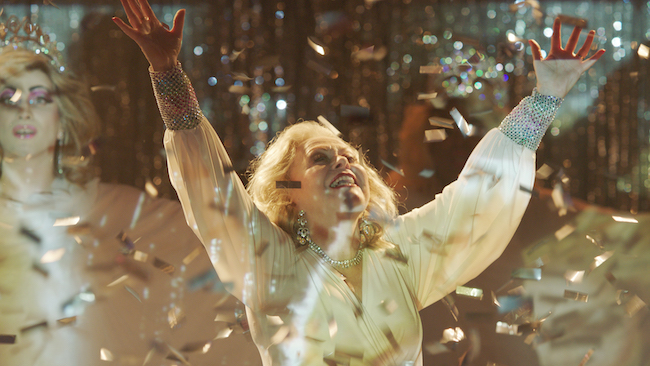 ―Congratulations on the film's release in Japan. The film was great. All I wanted was a big hug from Maybelline when I finished watching it.


Thom Fitzgerald: I know. You know, I only ever got to see the movie once with an audience at a film festival in Palm Springs, California. It was a really wonderful experience to be able to see it with the crowd, especially in Palm Springs, where it's all senior citizens and gay people in the audience [laughs.] It was just perfect to screen. And then the pandemic came, and now it seems really strange to watch the movie and everybody is in the club and together.


―How was the audience reaction at the Palm Springs International Film Festival?


Thom Fitzgerald: It was very much a crowd-pleasing film. They stood up twice. One thing that happens, which I quite love, is that people sing along [laughs.]


―Yeah, this film really makes you want to sing along.


Thom Fitzgerald: That's what happened when we were shooting it. It wasn't in the script that the bar patrons would sing along, but the actual background performers couldn't help themselves.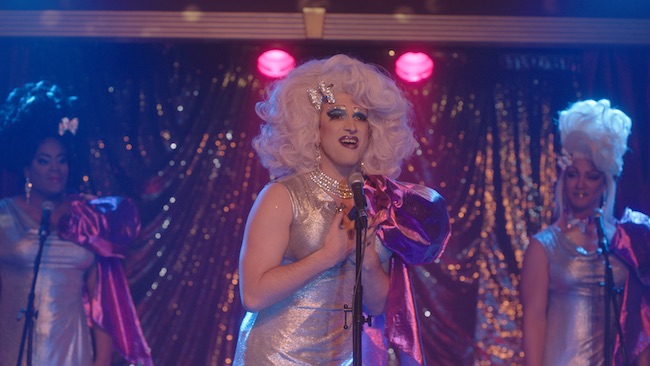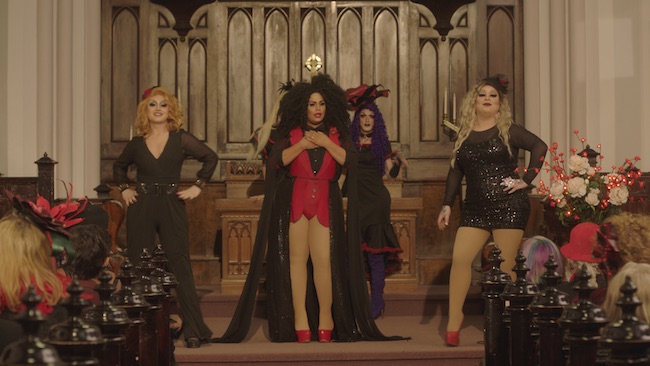 ―What about the script that made you want to create a film?


Thom Fitzgerald: Although it's a very light and funny, feel-good movie, my entry into it was the sad one. I had lost my brother in a similar way, overdose, and I saw my mother go through a lot of what Maybelline goes through, in terms of learning so much about her child posthumously, and trying to survive that loss but also to learn to love her child in a new way. So that was of course a profound experience for me, and I was therefore very moved by the story. And as a director, because of that experience, I thought I could lend something unique to the story that not every director would.


―The story felt really genuine. Was it based on Brad's own experience?


Thom Fitzgerald: Brad grew up in Texas as a gay man and moved to San Francisco when he grew up. But he stayed in touch through social media with his small-town Texas church people. And what he realized one day was that the drag queens in San Francisco and the church ladies in Texas were actually a lot alike.


―I see. Like their big hair?


Thom Fitzgerald: Yeah, the big hair, but also the community spirit. They both are really great advocates for their own community. It's a funny thing to notice, but it struck me as very true. They are completely opposite in so many ways, except if you look too quickly, you would mistake them from one another.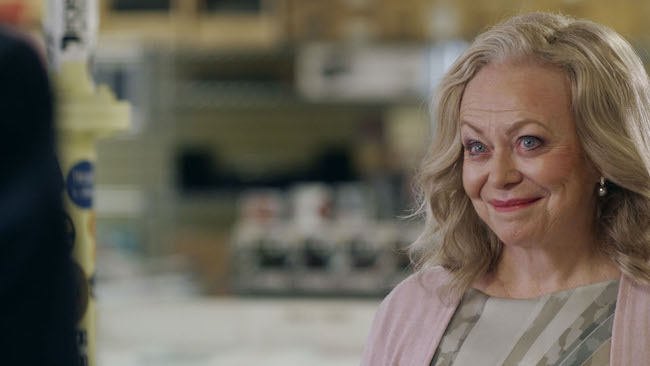 ―Jacki Weaver was amazing as Maybelline. Was she your first choice? How did she come on board?


Thom Fitzgerald: Yes, she was the first person I met for the part. I flew down to New York. She lives in Los Angeles and I live in Nova Scotia, so I guess that was a good place to meet. It was just supposed to be a brunch but we went on for three days of heavy drinking [laughs.] And she gave me her autobiography which has a chapter in it called "The Smallest Fag Hag in Australia." It talks about her life-long love of drag queens and gay men and convinced me that she would be perfectly at home.


―What did she think about the script?


Thom Fitzgerald: She had some great script ideas actually, a lot of it was about simplicity. For me, the most impressive thing that she does, she is a wonderful, wonderful actor, but she never asked for laughs. She always played Maybelline authentically, you know? That was a difficult line to walk in this tone, because she insisted on being honest about a character who is a grieving mother. I think that gives the film a lot of depth.


―You just love her so much after watching this film.


Thom Fitzgerald: Yeah. And I have to credit Jacki's warmth and Jacki's spirit that makes her so lovable.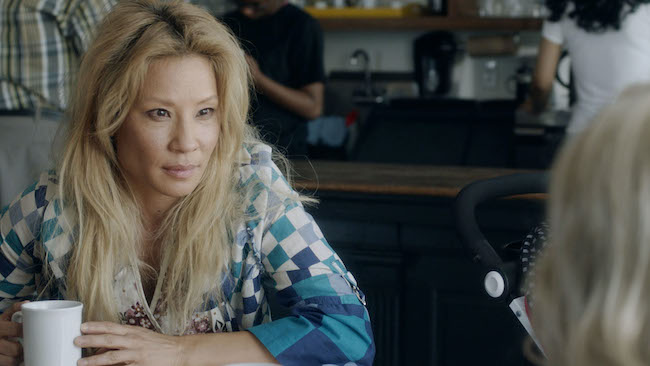 ―Also, Lucy Liu was great as Sienna. She is so different from any of her previous roles. Why did you decide to cast her as Sienna?


Thom Fitzgerald: Because Lucy is always cast as lawyers and detectives. And Lucy is so smart and fierce, but I know Lucy, and she has this other side to her and that is an artist. She's a great artist and she's so funny. Sienna was the funniest part of the movie, I knew, and I just find Lucy hilarious.


―Did you know her before this film?


Thom Fitzgerald: We did a movie together 20 years ago. And that was a very serious movie but I got to know her personally. So I knew that the chance to play a ditzy blonde was a really perfect role for her [laughs.] Also, she had recently become a new mother. I think her son was two years old when we shot "Stage Mother." She is a wonderful mother but she understood the fear of being a single mom, and sort of anxiety she could tap into about the fear of being a bad mom that Sienna actually is [laughs.]


―How did she feel about this role when you offered it to her?


Thom Fitzgerald: She was so interested in such a screwup, playing a character that is just not in control [laughs.] Sienna is completely hanging on by a thread. Everyone has experienced that in real life, but as you said, Lucy is always offered the parts of the people who are very in control. So she really was interested in exploring being a bad mother and being a selfish person and all the aspects of Sienna. I think she is absolutely lovely in the film.


―Yes, she was great. And I really loved the chemistry between Sienna and Maybelline.


Thom Fitzgerald: We shot in a pretty remote place. Jacki flew in from LA to Nova Scotia and Lucy flew up from New York. Lucy actually would fly up on weekends. She actually came up every Friday while she was shooting the series "Elementary." She was playing Dr. Watson during the week and Sienna on the weekends [laughs.] I think they loved each other just like the characters. They had a lot in common to talk about.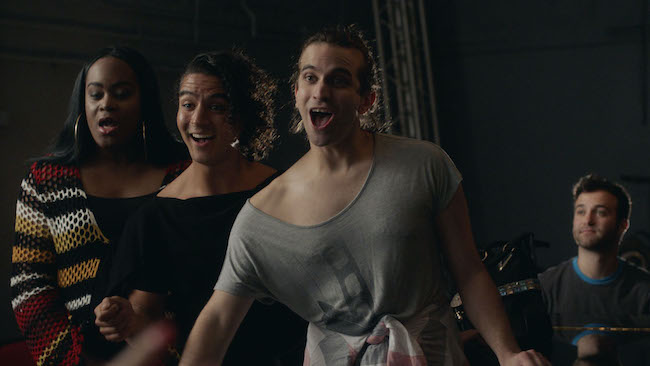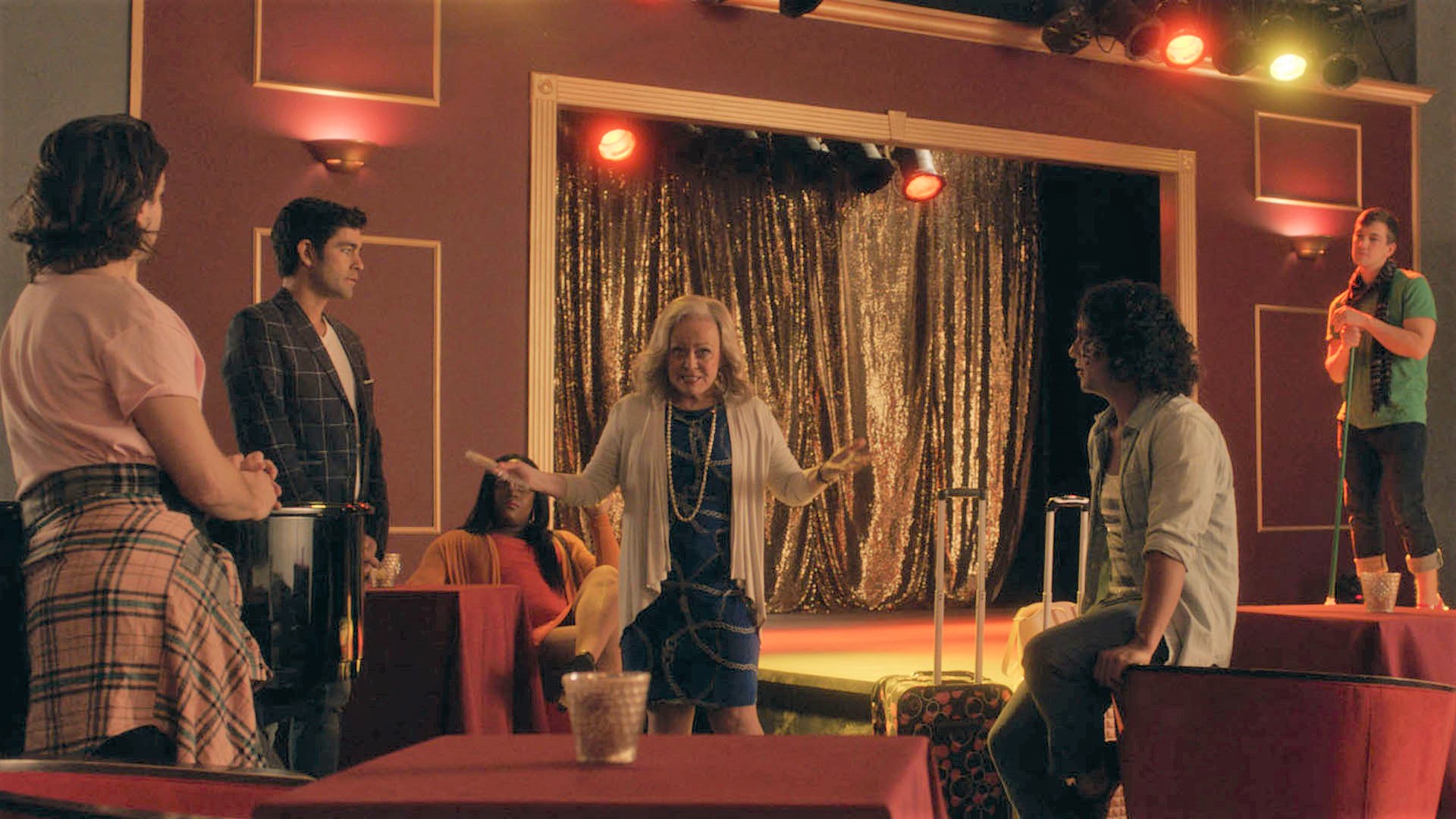 ―The film is centered around a gay bar in San Francisco. How much research did you have for the drag scenes?


Thom Fitzgerald: We put out a call for drag queen performers to do this. What I found of course was that they are incredibly two different art forms, screen acting and being a drag queen are completely different. So not every great drag queen is a great actor. But we really got so lucky with Jackie Beat who is a legendary drag queen in the United States and also a wonderful trained actor who sort of went to acting school and improv comedy school and became a drag queen after being an actor. And also, we had wonderful actual drag queens behind the scenes. Jim, our costume designer, he is a drag queen named Rosie. Chris, our makeup artist is a drag queen named Elle Noir. So people sort of creating the world of the drag queens were actually drag queens. I think that made an enormous difference in terms of how authentic the drag is.


―I loved the film "Tangerine" so I was really excited to see Mya Taylor in this film. I read that she had never done a drag show before this film?


Thom Fitzgerald: I also saw "Tangerine" and she is a wonderful actress. And the script called for a transgender actress, so I simply reached out. I professed my appeal saying, "Look, this is a drag queen character which is not who you are." [laughs] Not all of the actors playing drag queens were drag queens. Allister (MacDonald) who played Joan had some experience.


―She was so good!


Thom Fitzgerald: Fantastic! But Allister was actually on stage during the day in the stage production of "Shakespeare in Love" playing Shakespeare, and come during the night to play Joan of Arkansas.


―This film really makes you want to sing a long, especially the final number. How did you choose all the music?


Thom Fitzgerald: That number was in the script. I think it was the only one that was in the script that ended up in the movie. Brad had a lot of ideas, but there are always reasons why you can't get every song you want. But I think because of Brad's age and my age, and also the age of Ricky and Dusty Muffin in the film, there's a lot of 80s. You know, it's Joan Jett, and Taylor Dayne, these sort of divas from back when we were young enough to be hitting the clubs ourselves [laughs.] But that's all part of the story of the show is that, the drag show in the movie is a little out of date at the beginning. It's a little stale [laughs.] And some of the music is original, written for the film. That big number that Joan does, "Everything's Beautiful to Me" was by Jason MacIssac for the movie to tell that part of the story, like a real musical.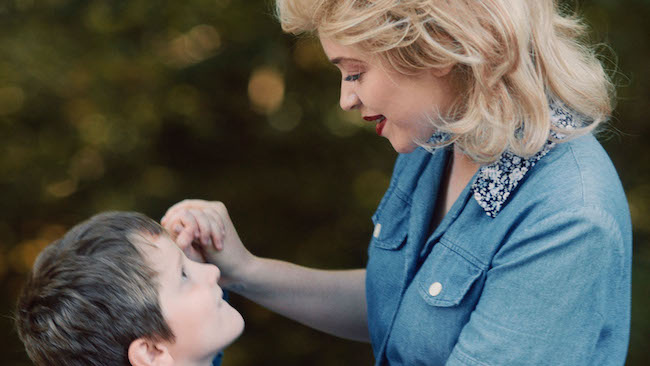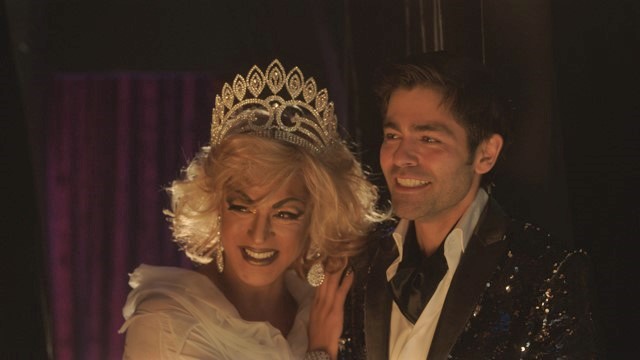 ―I hope many people in Japan would watch this film and there would be some life-changes in the audience. What hopes do you have as you release this film in Japan?


Thom Fitzgerald: I know that Jacki Weaver would echo your sentiment, your hope that people have their minds open a little bit. To me, it's always been a story about that woman, that conservative woman, who through learning to love her drag queen son becomes more herself. She becomes a bigger person and starts to live a bigger life. And I feel like that is the real theme of the story, that by being willing to love, you get to live a bit bigger better life. And it's never too late.


―It's been a quite difficult year but this film gave me a lot of comfort. What were some of the movies that helped you through this time?


Thom Fitzgerald: Oh my gosh, I binged "The Gilmore Girls" all seasons twice this year [laughs.] I don't know if I would have gotten through this pandemic without "The Gilmore Girls." But recently, I've been watching superheroes, but not the angry dark superheroes, the really cheesy TV superheroes like Supergirl and the Flash [laughs.] Because it turns out I want my superheroes to be goofy and I don't want them dark and brooding. You know, there is enough darkness in the world right now. Certainly, it was not my plan that the movie would be a relief, but I think that in a lot of ways, it is serving that function around the world.


―Looking back, how was this experience artistically interesting for you?


Thom Fitzgerald: The film is not a very challenging movie, it's not dark and complex. But there was a lot for me to become immersed in. I'm queer, I've been to a lot of drag shows. But I'd never been back stage and never really got to understand the lives and minds of drag artists, which like Maybelline, I had to do to put on this show.


―What is your favorite memory of making this film?


Thom Fitzgerald: My favorite shot is just Jacki alone in her Taxi when she comes back from Joan's house. She feels like she's made a connection not with her son but with her son's best friend. She feels like a mom. But my good memories are often a surprising delight because day by day, as a director, I would get introduced to these costumes [laughs.] I got to approve everything but I wasn't the one out shopping, so I was always surprised and delighted when I got to see a new wig, and some of those wigs were just spectacular [laughs.] So I guess my favorite bit was meeting new drag costumes every day.


―Do you have any message to the movie fans in Japan who is about to see this movie?


Thom Fitzgerald: I give them my blessing to sing along [laughs.] Have a good time!


text Nao Machida