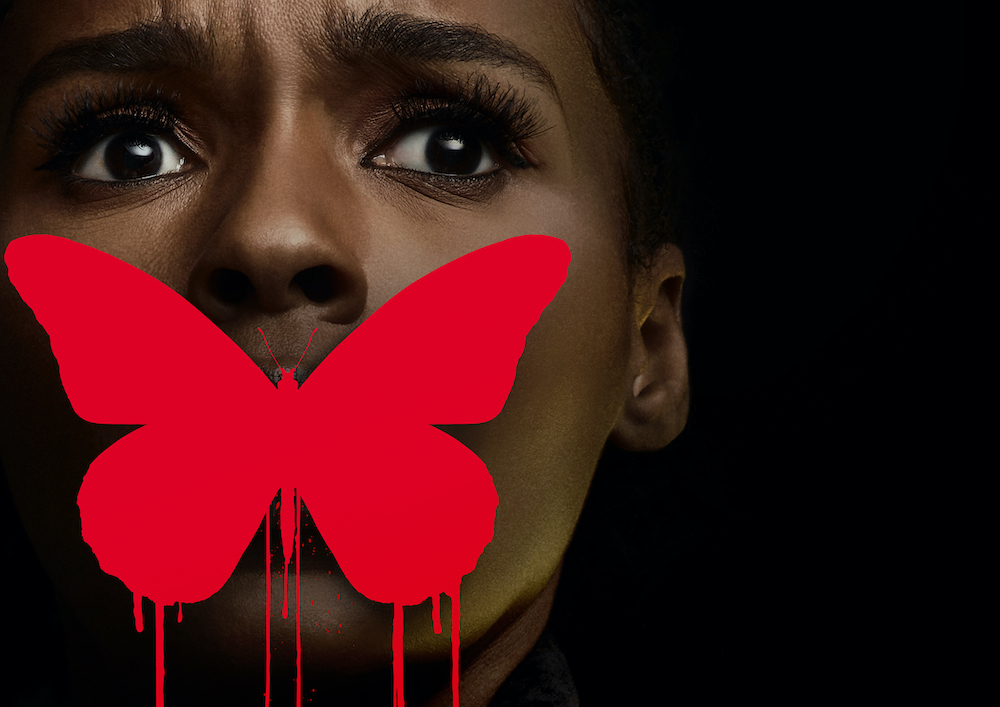 ――I read that you were actually inspired by your dream to make this film?


Gerard Bush: I try to pay attention to everything around me, whether it's a dream or whether I've sequestered myself away from the phone and technology so that I can let my mind wander. But this was a little bit different. It was just a really haunting nightmare that shook me. In fact, I had written every detail of it shortly after I had the nightmare, and then the next morning, I talked about it with Christopher. That's when we had the kernel of the idea for the short story, and we sort of went from there to the script. But yes, it was a very, very strange, multifaceted nightmare, which essentially is the movie pretty much.


――That must have been quite a nightmare. I need to be careful not to spoil it for the people who haven't seen it yet, but the movie consists of two different parts. Was that in your dream as well?


Gerard Bush: Yeah, I was observing this woman, Veronica, and I was like, "This is really awful." This is happening to her and there was nothing I could do to help her. But at the end of the nightmare, I realized what was going on and I was like, Whoa! [laughs]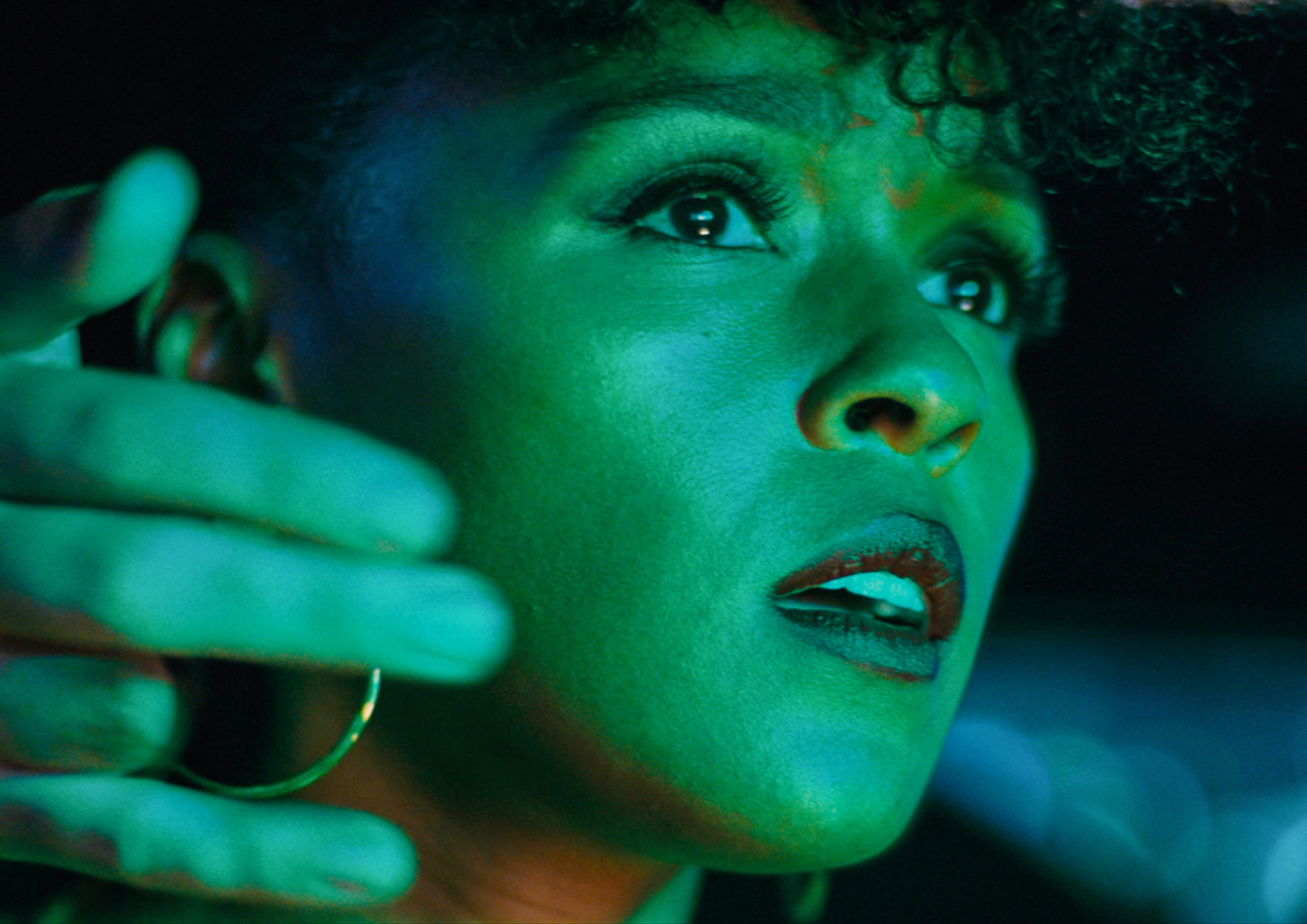 ――Janelle Monae was amazing in the film as Veronica and Eden. Did you have her in mind when you were writing the script?
Gerard Bush: We did not have a particular actor in mind, because we were so focused on Veronica just as what felt to us almost like a mythological hero or a super hero. Janelle fits within that description in myriad ways. She is a multi-hyphenated talent. We were excited that it all worked out and we were able to collaborate together, and she was equally as excited as we were to have her to join the project.
――What did you and Janelle discuss about before going into production?
Gerard Bush: It was really important for us and for Janelle that we create a safe environment when having to explore such traumatic themes, particularly for black people and black women. Every day, when we were on set on the plantation, I can't say that it was especially easy. It's a really difficult space because it was an actual plantation. You are shooting on hallowed ground, and so you have to be really respectful throughout that process. Our conversations with Janelle were to essentially provide her the space that she needed to feel safe and be able to explore this character, in ways that would feel and be authentic to her and translate as authentic to the audience. That was probably the most important sort of conversation that we had with Janelle.
――Jenna Malone who played Elizabeth was very eerie and great.
Christopher Renz: She spent a lot of time with Janelle so that they would feel comfortable together, but they also needed that tension. I think that she did an incredible job, she is such a fantastic actress. She comes at you with all these ideas, and we work with her to kind of mold the character, and she really went for it. She was incredible.
Gerard Bush: We love actors. Because at the end of the day, it's these incredible artists that bring our words to life on screen.
――The film was released in the states in September last year, in the middle of Black Lives Matter movement and the global pandemic. What did it mean for you to tell this story at this moment?
Gerard Bush: We didn't plan on the Black Lives Matter movement happening. In fact, we had a big conversation with Lionsgate about releasing the movie in February, which would have been prior to all this happening, but the studios had a very specific date. Obviously, it fell into the middle of the pandemic and Black Lives Matter, but we had already made the movie so long before that. I think that for us, we are really looking forward to the art as it continues to bloom and to evolve within its space. Because we are pretty confident that "Antebellum" is a film that should, we hope, stand the test of time as a snapshot of that very particular moment in our country's latest inflection point, and quite frankly, in the entire world's inflection point of what happened with Covid.
――Why did you begin the film with a famous William Faulkner quote, "The past is never dead. It's not even past"?
Gerard Bush: Because globally, if we look at the original confederacy here in the United States and then we fast forward to the Nazis. And then, we fast forward from there to even in World War II here in our country, when we grabbed up people from Pacific Asian heritage and put them on camps. And lastly, we ended up in this place now, where we are so polarized as a country that we can't even agree on vaccines. It's just until we can get to a place that we can confront the truth and all of its ugliness of our past head on, it is going to continue to haunt our present moment, over and over. It might take a respite, but it's only going somewhere to hibernate to gain more power and strength and to rear its ugly head at the most inopportune time, with much more potency and strength than it did before. So I think that we need to make a concerted collective effort as a society to confront the truth of the past, in a respectful manner, so that we move to a more positive place where we can put those ghosts away for good.
――What were some of the feedback that were interesting to you from the American audience?
Gerard Bush: It was a really, really polarizing film here. It was like dropping a stick of dynamite which we expected. But also, our expectation was that we were going to be in the theaters and there was not going to be a global pandemic, and the Black Lives Matter movement, and George Floyd being murdered at the hands of rogue police officers was going to happen in this country. So it was a powder keg when we released "Antebellum" shortly after all of those events. I would say that creating really provocative art, if you are doing it properly, would mean that you will catalyze a dialogue around the material and that would be quite polarized. So for us, it's really difficult as the creators behind this work to be objective about what people are saying. But at the same time, if it were not my film, and I was looking at the conversation that was surrounding it, I would say, well, that's exactly what art should do.
――This film is very entertaining and also educating. How did you manage to keep that right balance?
Gerard Bush: What we never wanted to do with "Antebellum" was finger wag for over 90 minutes. It was important to us that we entertain, as well as educate. If you are just putting the medicine on a spoon and shoving it in someone's mouth, that's not entertaining, nor it's not going to be palatable to them. But if you put the medicine inside something really delicious, then they get it, and they process it, and they could process it for days or weeks, or they are talking about it with friends two months later. It's something that sticks with you. That's what we were hoping we would achieve with "Antebellum."


――I think it would start a lot of conversations here. How do you feel that the film is about to be released in Japan?


Gerard Bush: We are really excited that this film is being released in Japan. We are excited that Japanese people would have the theatrical experience, because we made the film specifically for the theaters. The Japanese culture, they are really champions of film and storytelling. For that reason, obviously, we are really excited to get our film in front of such a really enthusiastic audience about art and about film.



――You are creative partners and also life partners. How do you work together as co-directors and co-writers?
Christopher Renz: I think that being writer-directors helps the most, because we are able to create this script together and work out all the issues and all our ideas. By the time we get to the final version of the script, we both have a singular vision and we go set with that same singular vision. And we are both working tirelessly on set to make sure what we created in our script is what's brought to the screen.
Gerard Bush: I also think when you talk about our being a couple as life partners as well as creative partners, that's been us since day one. I think that it's an extraordinary unique experience to have, to create art with your person. But it's all we've ever known and it feels right, the collaboration, the nonverbal way of communicating with each other, being able to allow the space. Because the writing process is very different from the filmmaking process. The writing process for each of us, and I daresay for most writers, it's compulsory that there is solitude, that place that you can be alone with your thoughts separate and apart from anybody, and then come back together and collaborate on that work. We've been together for… 14 years! So we know each other pretty well and we know how to navigate.
――As activists and filmmakers, what are some of the issues or message that you would like to address on your next project?
Gerard Bush: We are so glad you ask that. We are really committed to the climate crisis. Our next film "Rapture" deals with that head on. We also have a really exciting TV series at HBO Max, which is seemingly about surf culture, but it's about something else, too. It's a science fiction twist. We also have something else in the works that's really, really crazy that we can't talk about just yet. But first up is "Antebellum" and we are going to be standing by to hear all the feedback and the conversations that this film will generate.
――Thank you so much. Would you please send a message to Japanese audience?
Gerard Bush: We are really excited to bring "Antebellum" to Japan. We hope that you not only walk away from the film thoroughly entertained, and feeling like you've been on a ride and had a real experience, but it also leaves you with a lot to ponder about the world that we live in and how we as human beings have a responsibility to each other to try to do better by each other.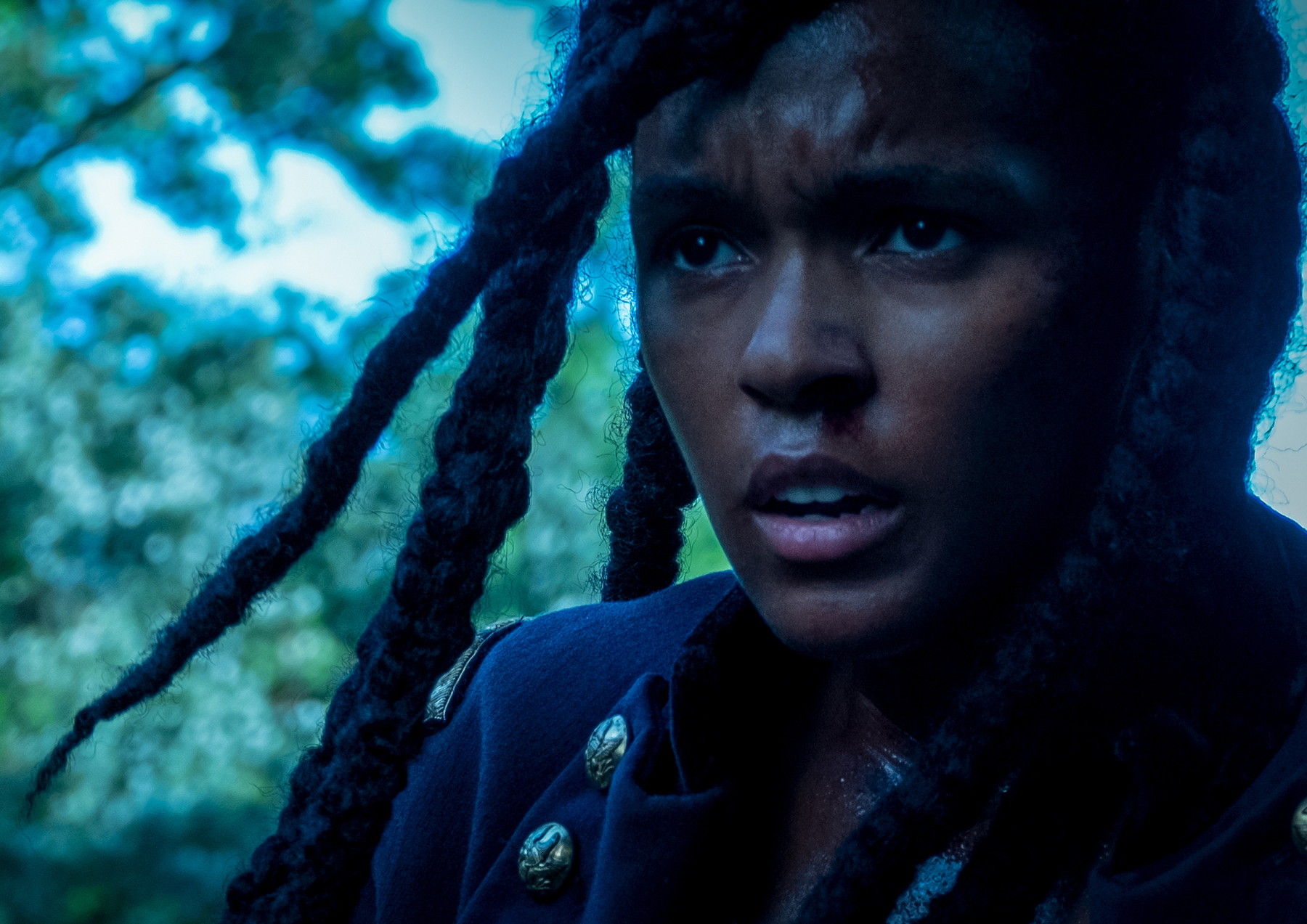 text Nao Machida