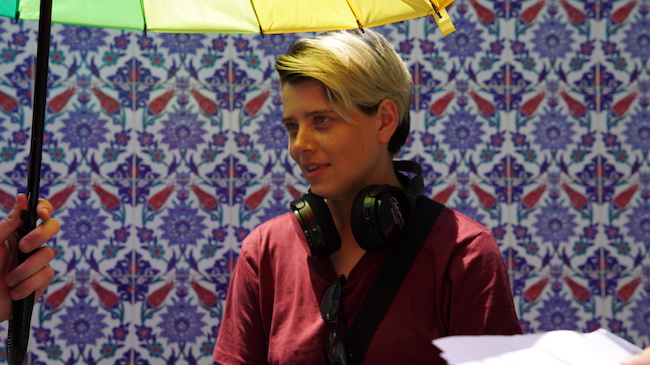 ――This film is so beautiful and heartbreaking at the same time. I understand that it's not exactly autobiographical, but is it inspired by your life to some extent?


Charlotte Wells: Yeah, exactly. I think that was the starting point. Holidays that I was on, moments from throughout childhood, they formed the basis of outline that I worked from. I wasn't on this holiday, these events didn't take place as they take place in the film, but certainly, the feeling of the film is mine and I think the essence of the relationship is mine.


――When did you start working on this project?


Charlotte Wells: It was like 2015. I think it was born from the first film that I made, which was also about grief and it kind of takes place at different points in time. But it's ultimately part of the same story, at least as it relates to my own life. And I think I had been to home that summer between years in film school, and flipping through on holiday albums and looking at these photographs and being struck at how young my dad looked and I was reaching that age myself. And our lives look very different at that point in time.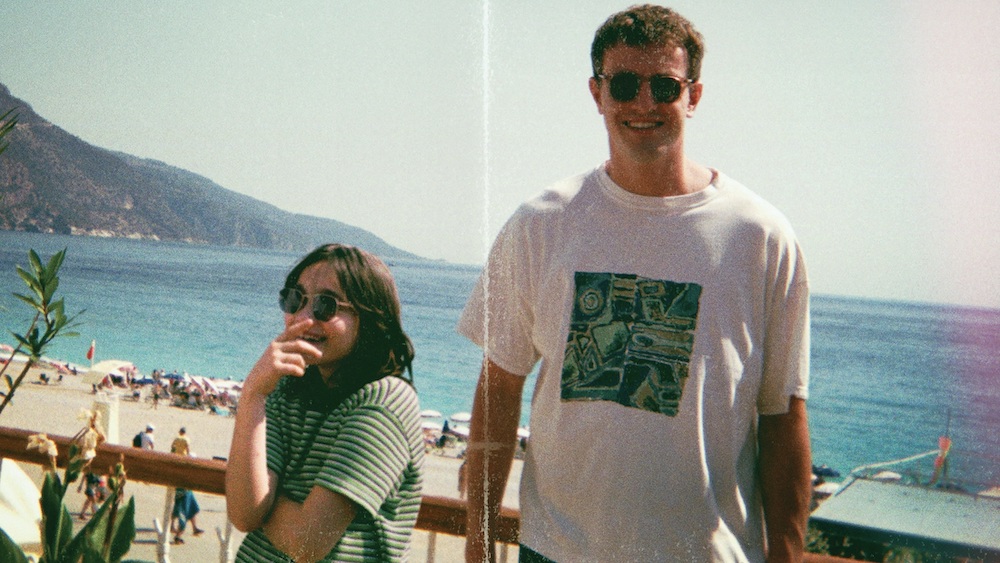 ――So you really had a young dad.


Charlotte Wells: My parents were 21 or so when I was born. So I definitely was interested in portraying a young father. It was important to me that he look young, too, and they could be mistaken for siblings. That was a challenge we had when casting. Ultimately Paul [Mescal who played Calum] was 25 when we shot this playing a 30-year-old very believably. He's really wonderful.


――We start noticing that Calum has problems gradually, but we don't know what exactly he goes through. How much in detail did you discuss with Paul about Calum's condition?


Charlotte Wells: Very thoroughly. I had to have a very clear image for myself of what was wrong with Calum, so that I can control how I wrote it. And it was never my intention to make that clear to the audience, because it can never be clear to Sophie whose perspective this film is told through. And yet, I still had to have specificity in how I wrote it. I shared all of that with Paul but he tried to forget it as quickly as I told him, because Calum doesn't fully understand what's wrong.


――I noticed there are many shots of Calum from behind or through the window, as if we are watching him from outside.


Charlotte Wells: That was our way of infusing Sophie's point of view as an adult into those scenes, to have this kind of the feeling of a voyeur of somebody's point of view straining to see through a mirror, to see through a reflection to try to see more, which is why often we did shoot him from behind to kind of keep him at arm's length. We shot a little bit further away for the most part. So it was definitely our intention to shoot in that way. The scenes on which he was alone, to give that feeling of adult Sophie.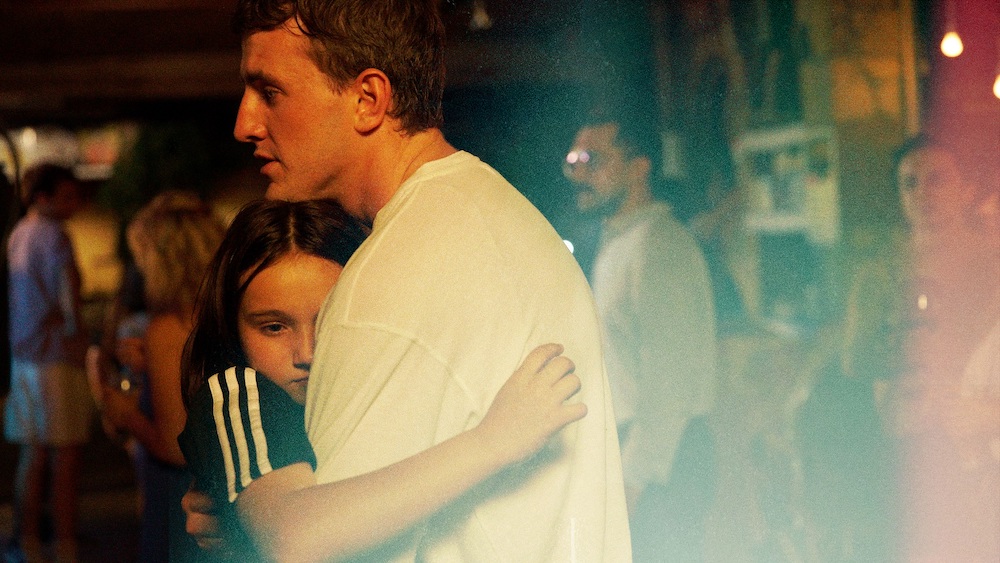 ――Frankie Corio who played Sophie was amazing, too. I can't believe this is her first time acting. How did you find her?


Charlotte Wells: My casting director, Lucy Pardee, she's worked with Andrea Arnold for many years and she's known for discovering new talent in street casting. We had a long process, almost six months, and we had submissions from around 800 kids. It was during the pandemic so it was all virtual, and eventually, we met 16 in person in Glasgow in February of 2021 and Frankie was one of them. And that's where she really stood out, incredibly special, incredibly talented. Talent she didn't know she had. My job was just to give her the best experience that I could, make sure that she had fun along the way. I think she did.


――Sometimes, you can tell when child actors are trying to act like a child. But she's really a child and I thought that was really sweet. Watching her reminded me of my own childhood.


Charlotte Wells: I really appreciate you saying that. I think it's tricky especially you're making a film about memory, because you're looking back at moments which may have happened in half a second. And the only way to show their importance is duration on screen. So you're holding images much longer than they would have been held in your eye. That gives the impression of a character who's very observant, but kids aren't that observant. So you have this kind of push and pull of wanting to allow a gaze to linger, but also that gives a maturity to a kid. And I really wanted her to feel like a kid. I was tired of seeing these really precocious kids on screen. They felt like adults who talked like adults. I wanted this to be a kid annoying like a kid, goofy like a kid. Kind of oblivious like a kid and also really earnest like a kid.


――Is it difficult to write dialogue for kids?


Charlotte Wells: I really like writing dialogue for kids. I think you can be really earnest as a kid. Like the sequence where she's talking about being under the same sky, the dialogue makes me cringe because it's just so painfully earnest. But that's also the point. She thinks she feels like she's saying something very profound. It's just her perspective as an 11-year-old thinking about her place in the world and the vastness of it.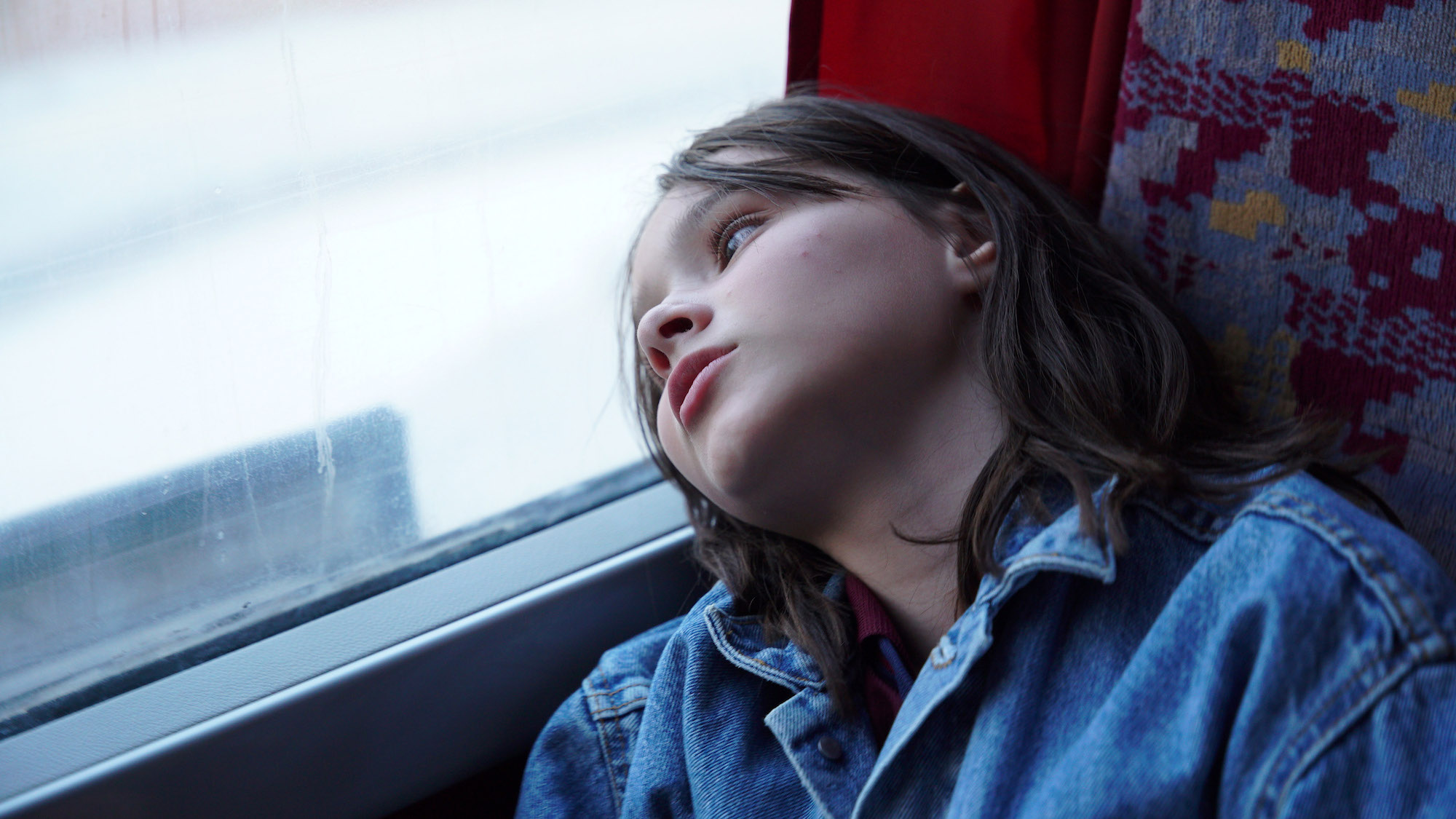 ――I thought Frankie being a 11-year-old was perfect, like not 12, not 13 or not eight.


Charlotte Wells: It was my first instinct that she'd be 10 -11. And then I considered what it would be for her to be 6, 7, 8 and have more freedom in body and also more dependence in the relationship. And I thought about what it would mean for her to be 16 and have much less dependence in the relationship and much more firmly in her own world. But 11 felt like the best of both. Still lack of self-consciousness, but then I could show that moment, that transition in the film. I could show that moment of self-consciousness creeps in which for me is in karaoke.


――That karaoke scene was so devastating!


Charlotte Wells: I hate karaoke [laughs.] It makes me painfully, painfully self-conscious. So I wanted as painful a karaoke scene as possible.


――She really was amazing.


Charlotte Wells: She was amazing. There are so many moments in the film, I really am in awe of her performance, particularly the scene on the rooftop terrace, where they're talking about her teacher and school and shuffling the cards. He talks about this teacher that he likes, and she just looks at him and she slowly sits up. It's just the most amazing performance! Like, truly amazing, and it wasn't the first take either. She's very, very special.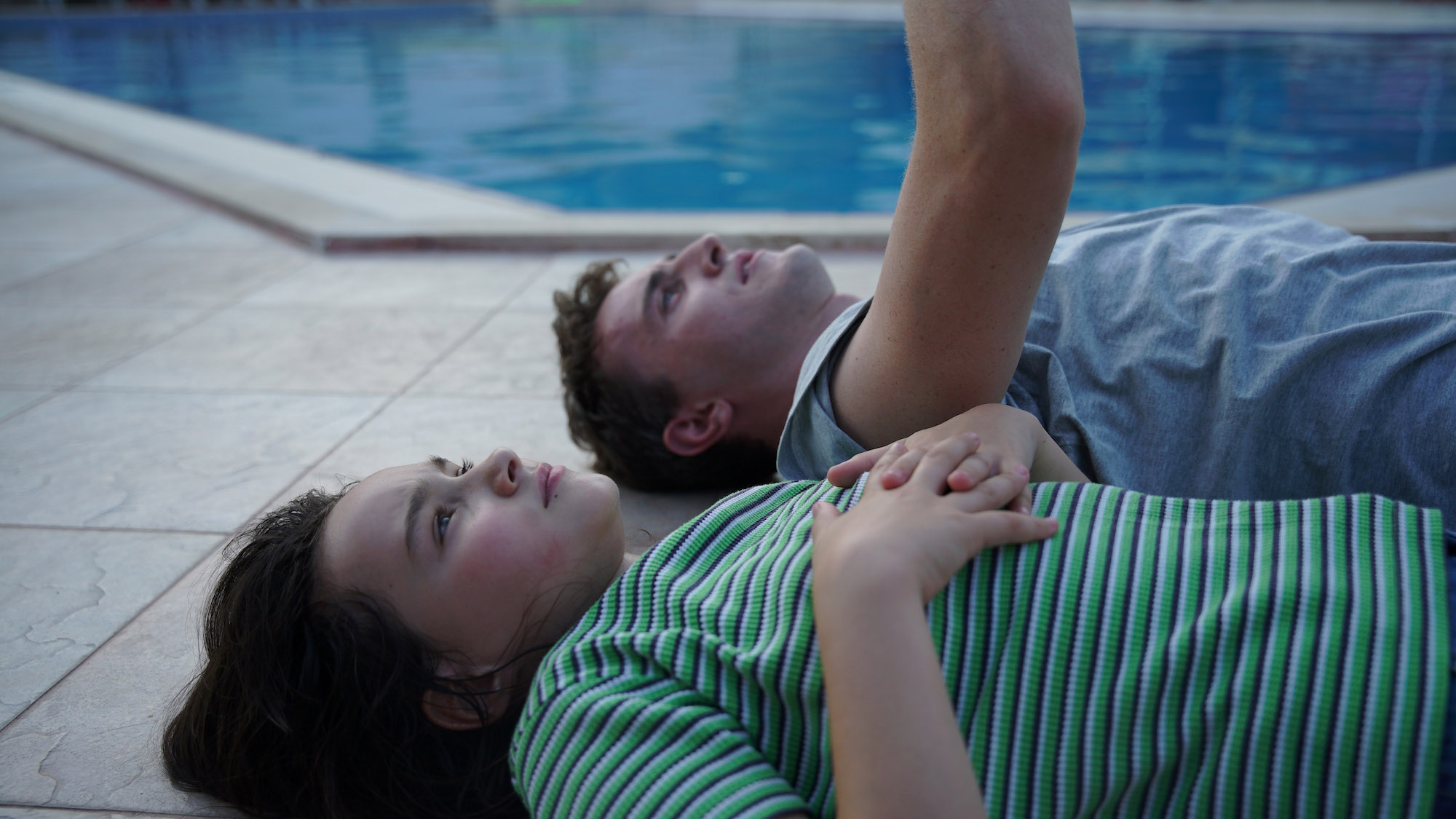 ――I also want to ask you about the color of this film. You captured the color of the 90s so well.


Charlotte Wells: Thank you! We spent a lot of time in the grade. My colorist said it was the longest she'd ever spent on a film. And Greg the cinematographer and I, we'd compiled our own holiday photographs and sent them to her, so that was the basis of the look in the film. It wasn't so much other films that was like 35-millimeter instant photography, like magenta skin tones and turquoise skies.


――Also, those clips from their home video brought me back in time. I remember how we used to film special events even though you would never watch it again most of the time.


Charlotte Wells: I think it's important that you don't really watch it again. I think that what makes that footage so special is you don't overwrite the moment the way you deal with photographs. Looking at them over and over again, you suddenly know the photo much more than you know the moment. Because when you see the video footage, you're really brought back to that time and place and even as you see a frame, your mind fills in the space around it. That's really what this film is about.


――As for the 90s music featured in this film, I read that you made a playlist for the cast?


Charlotte Wells: There was an Aftersun playlist. And then there was a Calum playlist and there was a Sophie playlist.


――You made one for Sophie, too?


Charlotte Wells: I did yes, Frankie hated it. She was like, "Where's Olivia Rodrigo? It's not here." [laughs] Her parents who are much closer to my age, they were so excited. They were like, "Alright, Frankie, you are listening to all the 90s music in the car!" And she didn't like it at all. I think Paul listened to it and he made his own, too. I think that was part of his process.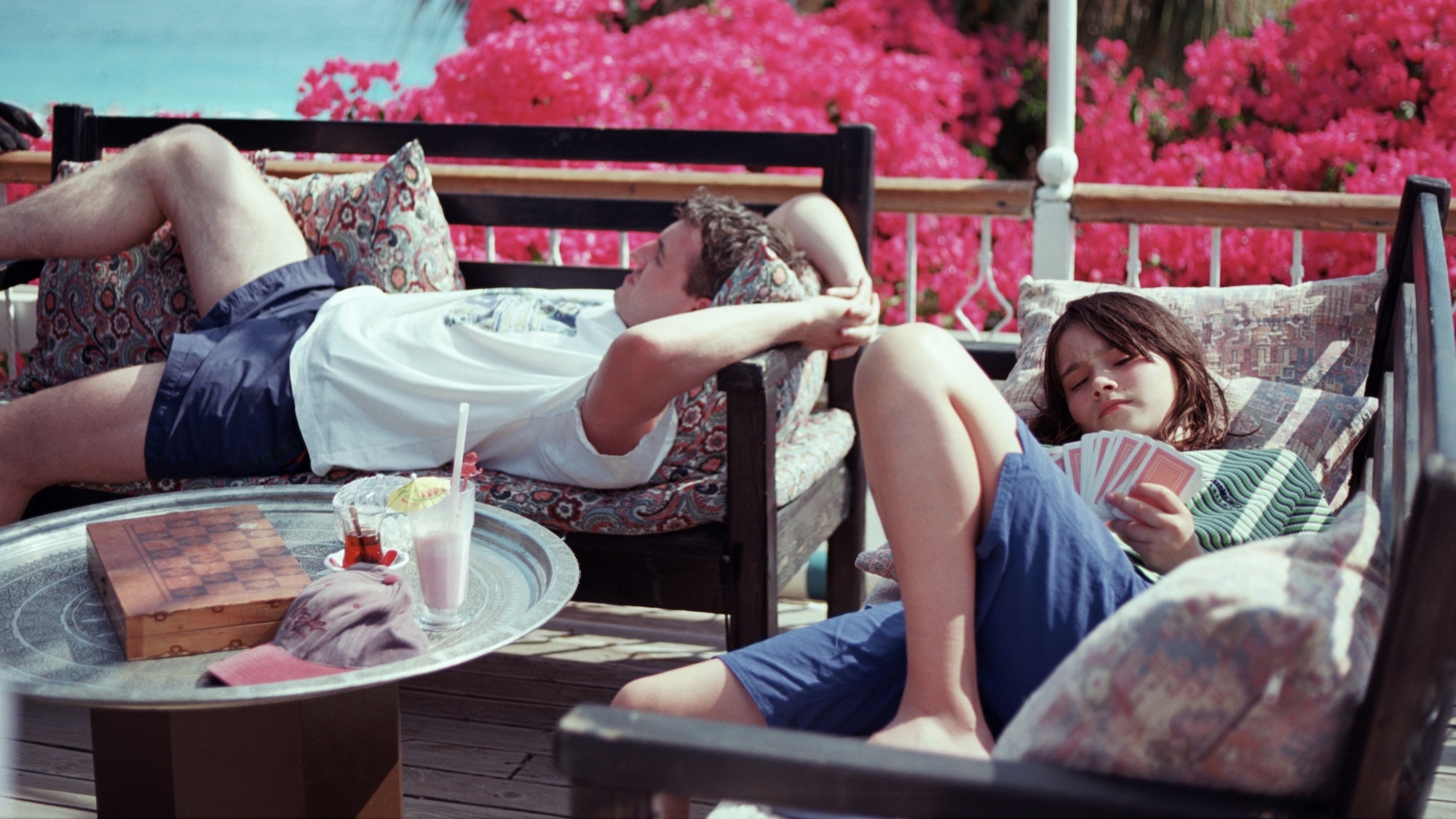 ――"Losing My Religion" was a perfect choice for that karaoke scene. Why did you select that song?


Charlotte Wells: It was a song that I knew really well, I'd heard a lot growing up. My dad listened to R.E.M.


――That song is so 90s.


Charlotte Wells: It's so 90s! And you know, I got here on Saturday night. I dropped my bags to the hotel and went into Shinjuku. I got some ramen. And it's the first song that came on when I sat down. I was like, "Noooo! it's following me!" I felt like I'd been set up [laughs.]


――Also, that scene with "Under Pressure" by Queen and David Bowie was amazing. I don't think I'd ever paid attention to the lyrics so much. I don't think I can never listen to that song in the same way again.


Charlotte Wells: It's funny, I hadn't heard that song that way really, either, even though I knew this version that was just the vocals. I thought it was amazing in a novelty kind of way. I didn't realize those were the lyrics until I hit play and they played over the last dance. And yeah, it kind of took on a new meaning.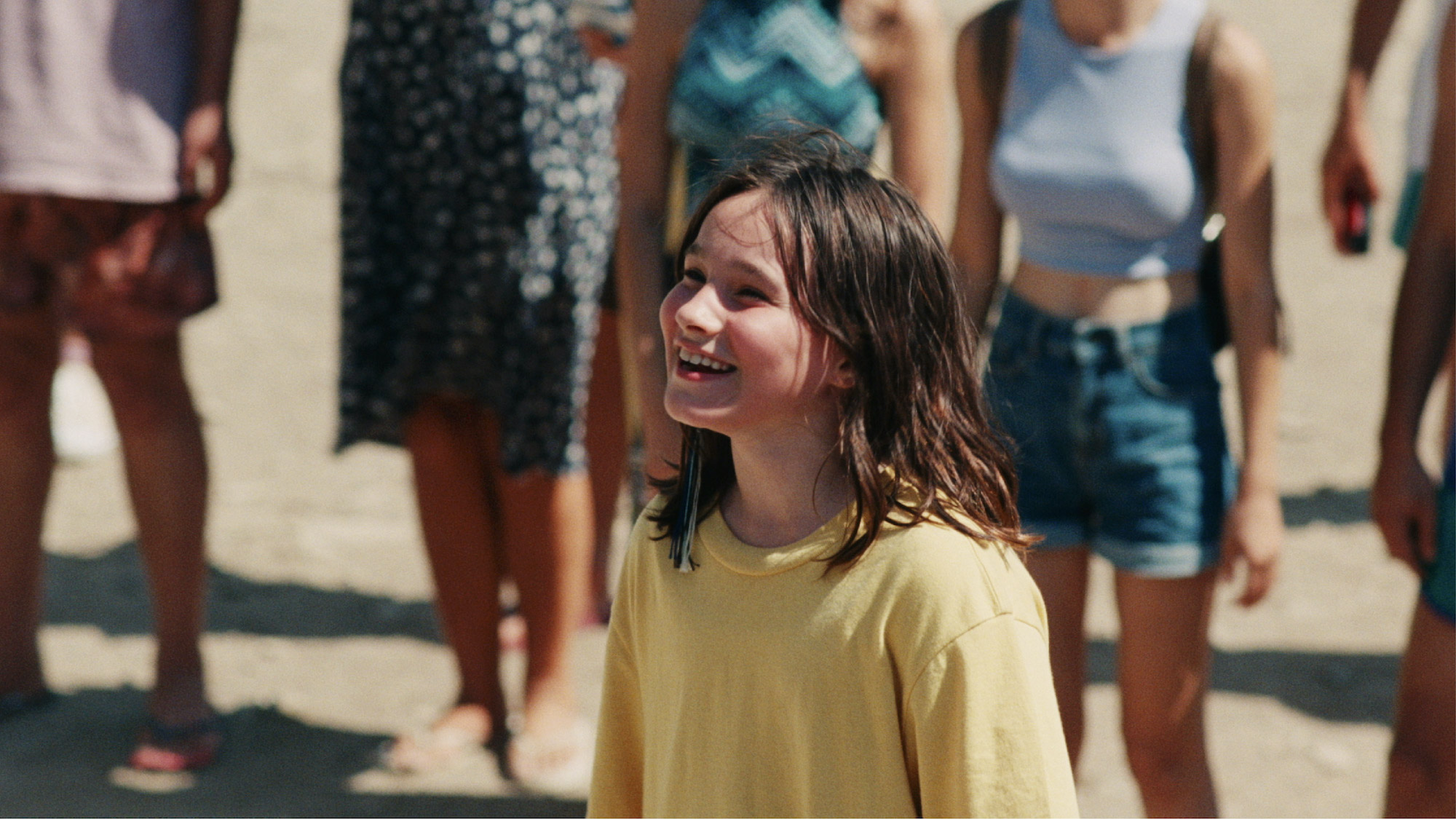 ――This film makes you think about it for a long time after watching it. Why do you think it has such a strong impact on people?


Charlotte Wells: I think it's inherent in this style of filmmaking, walking this line of narrative subtlety and providing space for an audience to feel and interpret, I suppose. There's space for the audience in the film. And I think that's in part, kind of why it has reached so many people and why it has engendered discussion afterward.


――What were some of the reactions that surprised you?


Charlotte Wells: I think the legibility of Calum's depression, people sharing their own experiences with that, and responding to its portrayal in the film. Those have meant a lot young people in their early 20s, who are neither parents nor were they kids in the 90s. They're kind of a new generation and yet, they seem to be most of the people that I look at up when I present the film, no matter where I am in the world. I think that's really interesting.


Also, Frankie, there was a screening in London, where she'd watched the film and came on stage crying. I was like, "Frankie, what's wrong?" She really couldn't collect herself. She's like, "It kind of hit me. Why did you make such a sad film?" It really struck me that she really saw the film, like she felt the film. She connected with the film. I was really surprised by that she was able to see it for the film that it was. Even I haven't had that experience watching it. It felt a little bit envious.


――Lastly, is there anything you would like to tell the movie fans in Japan who are looking forward to watching "Aftersun"?


Charlotte Wells: just to set aside all expectations, and to read as little about it as possible, even though they're presumably reading about it to get this far. And to just go in with patience and an open mind, and I think to see it in the theater.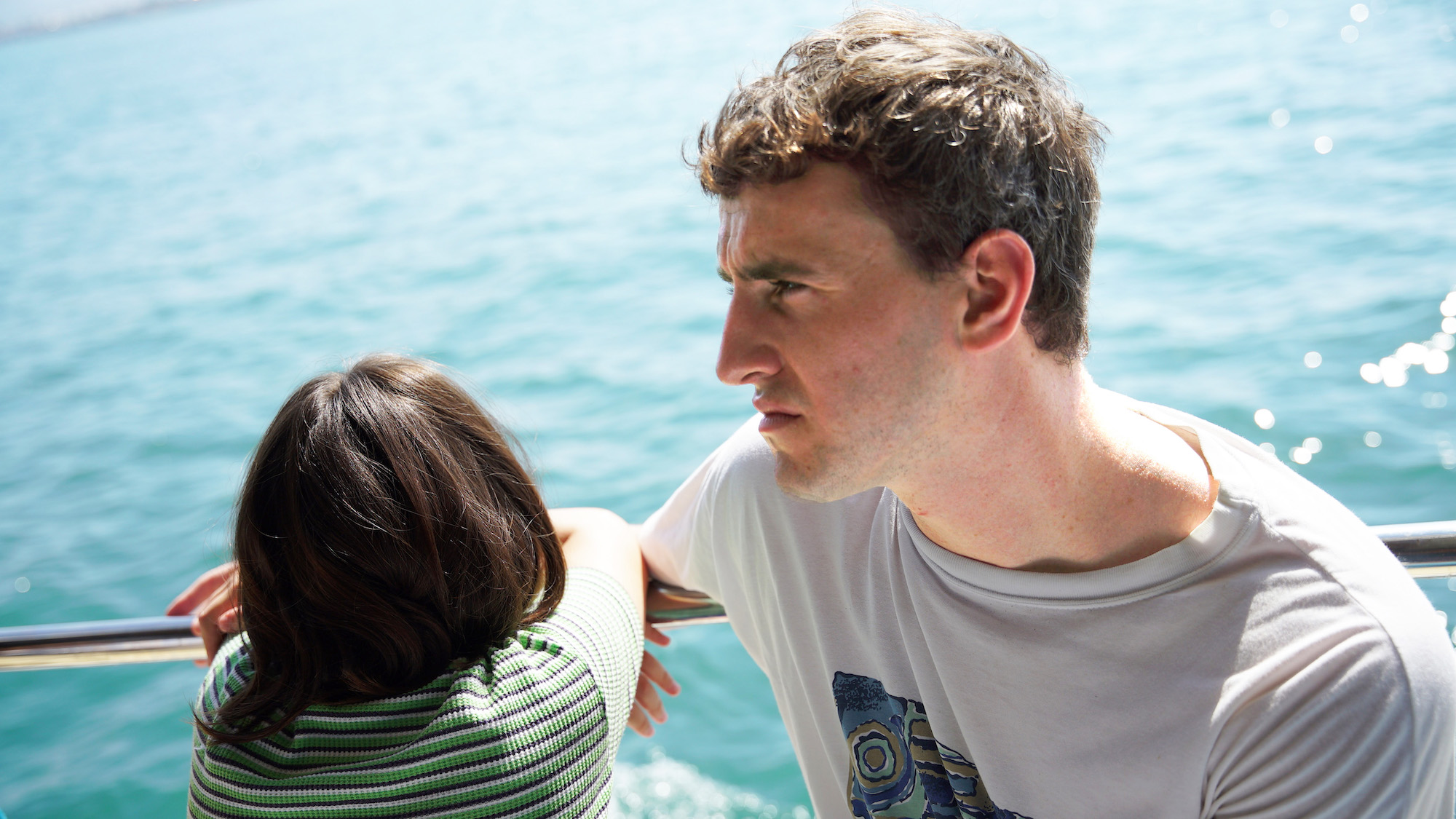 Text nao machida