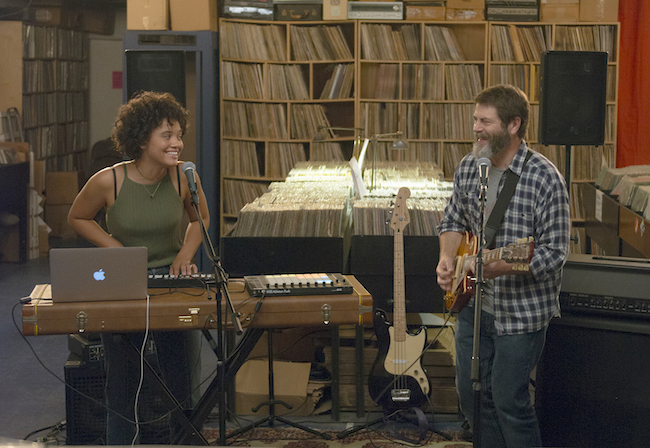 ――I loved how your film made me smile and laugh and teary and feel something heartwarming and bittersweet. How did you decide to tell this particular story?


Brett Haley [Writer/Director]: "I wanted to put good into the world! This was my attempt – through music – to do just that."


――Nick Offerman and Kiersey Clemons were so great as Frank and Sam. I think it is very important in this film that they are not only good actors but also good musicians. Were they in your mind when you wrote the script?


BH: "When I worked with Nick Offerman on my film, "The Hero," I knew I had found my "Frank" for this project. So we wrote with him in mind, and then we found Kiersey through a long audition process. As a director I also encourage my actors to make the parts their own and Nick and Kiersey definitely did that."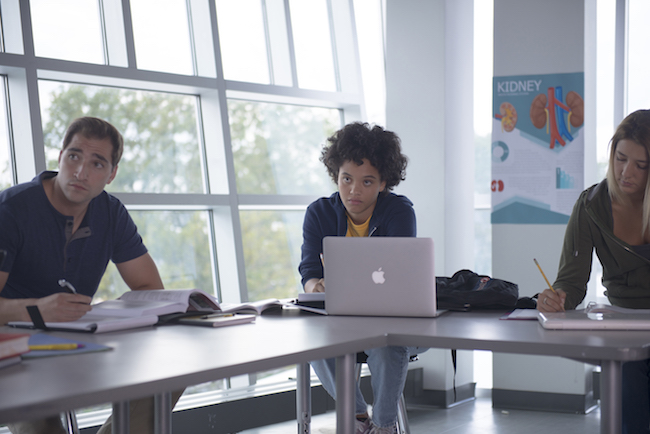 ――In the beginning, Frank was like a little kid as Sam was more mature and acting like his mom almost. But as the story goes on, we see their relationship changes gradually. What did you want to get across through their relationship and how it evolved?


BH: "I think we wanted to play with their parent/child relationship a bit and flip it to a certain degree. In many ways it's about Nick's character coming to terms with the fact that his daughter has to leave the nest and be her own person. He has to grow up and let go. She also has to grow up and go make something of herself. The film is about letting go but also appreciating the people who love you."


――They were like a real father and daughter. How were they like on set?


BH: "They were like you see on screen! They were very close and very much took to the father/daughter relationship."


――One of my favorite things about this film is how you presented Sam's sexuality. I liked how you didn't explain it or make it an issue, and how Frank asked her if she's got a new girlfriend. Why did you decide to present it that way?


BH: "For me, using people's sexuality or their race as plot points in a movie that's not about those things is sort of cheap, and it's sort of saying that there's something wrong or odd about liking the same gender or whatever. To me it's not odd at all, it's totally normal. So in this movie, it's assumed that Frank (Offerman) and Sam have talked about it before the movie begins and that she's told her dad, "I like girls" or "I like girls and boys" or "I'm not sure what I like." To me it's not a plot point. It's something that we never wanted to be a plot point because that makes it somehow odd or something or weird and it's not. Love is love. With all of the privilege I have in my life as a white male, it's important to represent things that are unlike me and to use this platform wisely."


――What were some of the direction you gave Kiersey and Sasha Lane who played Rose?


BH: "They really informed me on how that should play out. I listened to them and let them carry it."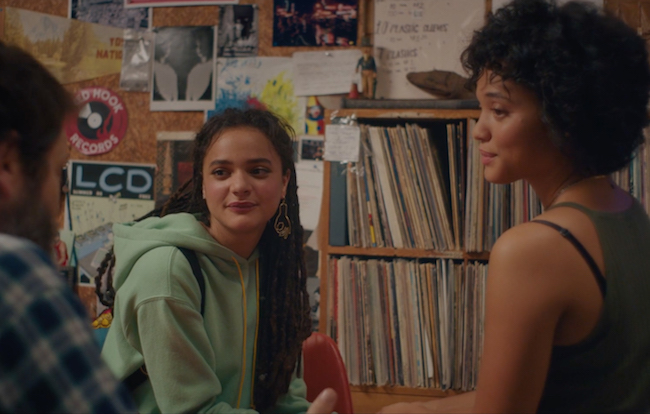 ――I was so excited when Toni Collette came on screen, and then Blythe Danner and Ted Danson! Would you tell us about the casting process? How was it like to work with such great actors?
BH: "I got so lucky with this cast. It came together in a very magical way. I wish I knew why they all agreed to be in such a tiny movie!"
――How did Jeff Tweedy come on board?
BH: "I was lucky that Jeff is a good friend of Nick's and Nick called him to ask him to come be in the film and he agreed! It was super special for me as I'm a massive fan of Jeff and Wilco!"
――It felt like that the music was another protagonist in this film, and I loved how you managed to have the important messages in great songs. How did you have Keegan David create the perfect music?
BH: "I knew I wanted to work with Keegan again and I knew that he had the chops to kind of make this happen. I give him all the credit for how great the songs are."
――By the way, all the music played in the film was so good. Is it your taste?
BH: "Yes – the music is VERY much my taste!"
――I think Japanese movie fans and music fans would love this film. What would you like them to take away from it?
BH: "I would like them to leave with a warm heart humming the songs from the film!"
text Nao Machida
edit Ryoko Kuwahara