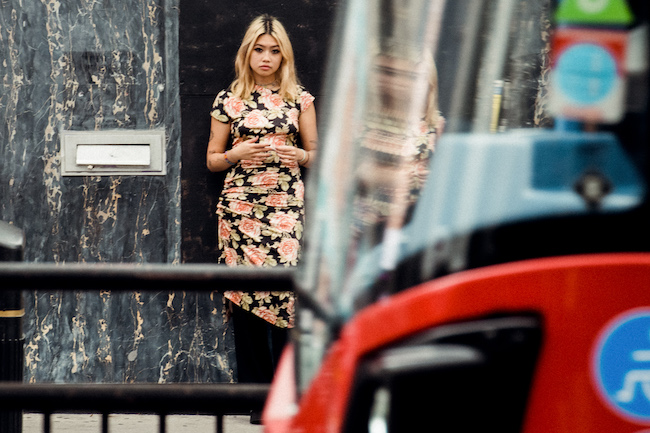 Born in Iloilo City of the Philippines, raised in London, Bea Kristi, beabadoobee released her debut album "Fake It Flowers". Twenty this year, the album is a personal letter to fifteen-year-old self. With tunes inspired by the 90s guitar and rock, the music captures the bitter youth memories amid her teenage years. The album is for those who are genuinely struggling. In continuation of our interview by mail last year, we were able to interview her through the phone.


-With COVID, there were lots of changes. It might have stressful at times, how have you been?


beabadoobee : Despite how bad COVID is, it was very healthy being with my family and boyfriend. It has been pretty good for my mental health.


-Has the music industry been affected?


beabadoobee : Not really. I was supposed to go on tours but that didn't happen. It is about finding different alternatives beyond replacing live shows. My band and I have been somethings that interact with the people listening to my music. Writing has not been bad either. I did manage to go away and write a bit with my band as well as released "Fake It Flowers" so I'm pretty good.
-In the start of this year, we had an interview with Stephen Malkmus. He seemed to have enjoyed meeting you in Poland. (Kristi released a song called "I Wish I Was Stephen Malkmus"). Many said the song reminded them of their youth. After two years from the debut, you mentioned that there was a big change in your surroundings. How did you accept this change?


beabadoobee : Yeah, like for the good and the bad. I think it's me trying to get used to the sudden change and attention. I am never used to this much attention so it's like always such a trip for me. It's like as long as I remain myself.


-Do you think you got used to it?


beabadoobee : I don't think I will ever get used to it for the rest of my life. I'm the type of person that does whatever I want and not think about the repercussions or how people would perceive me. Because of this attitude, people's perception of me is always different. As long as I remain grounded and not care what everyone thinks about me, I would be the happiest person alive.


-For this album debt, you mentioned in an interview that your music so personal that you weren't sure how it would be received. Now that this album is released, do you feel the same? If not, how did you overcome the fear?


beabadoobee : I'm still kind of scared, but now that it's out in the world and people are listening to my songs. I think all the messages that I have been receiving saying that it helped a lot of individuals and inspired some girls. At the end of the day, that's the reason why I am making music in the first place.


-There is a lot of positive comments about your album. Your voice is heard by various people. I felt that your songs were honest, sensitive yet humorous at times. It genuinely describes the emotions of pain, kindness, regrets and hope. What do you think about this album?


beabadoobee : It's to my fifteen-year-old self, it's everything I needed to hear as a teenager growing up. I hope that girls who are like me when I was fifteen can listen to the album and feel empowered and do everything they want. To not care about what people think, and it's ok to make mistakes, it's ok to be loud and do whatever you want and learn from your mistakes.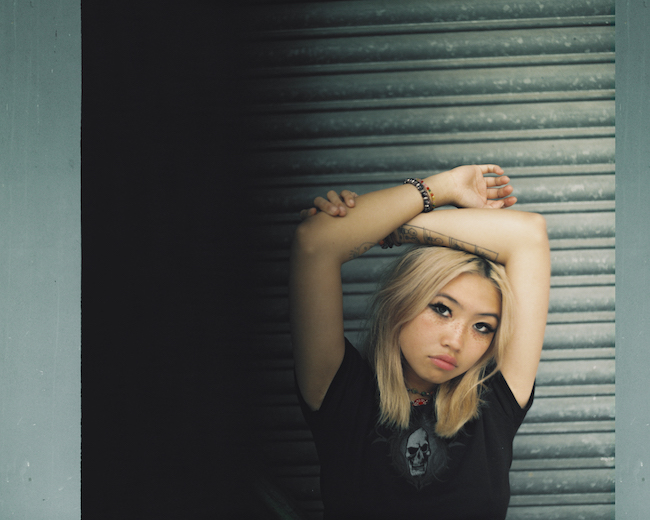 -Which part do you like most?
Its personal, girly, yet nostalgic. There is a song for every mood.
I wanted people to dance with it in their bedrooms. That was the main goal. I enjoyed making it as well. 

Where did the title "Fake it Flowers" come from?


beabadoobee : Every time I recorded a demo on my phone, it would automatically save as "Fake it Flowers" for some reason. Voice memos usually save as its location, but it continued to say "Fake it Flowers" despite me moving locations. There is not "Fake it Flowers" near my house, but there is a really cute flower shop called "Fake it Flowers". I just really like the name because it's open to interpretation so I chose it for my album title.






-In this album, you included your personal experience and the emotions attached to those times. Each of these emotions is packed into the songs. To make such music, was there anything you were cautious about.


beabadoobee : 
Although I was open with everyone's ideas and people's opinions. I did want to keep my sounds because it was my debut.


-What are your sounds?


beabadoobee : I want it to be nostalgic. All the music I listened to growing up, my mom used to play like Alines Morissette, I fell into this rabbit hole of amazing female artists at the time. I wanted to pay homage to that.


-The songs that inspired this album are now on Apple Music playlists.
(The Smashing Pumpkins, Soccer Mommy, Grimes). Is there anything you tried in terms of the sounds?


beabadoobee : Well, I did some screamers. That was fun. I always wanted to do the screamers.


-In "Charlie Brown" and "Together", you discuss self-harm. It is very painful listening to that but openly discussing it in music, reduces the pain. Did you intend it to be a form of therapy?


beabadoobee : Yes, it makes me feel less alone, The more I get off my chest the less baggage I have in my mind. Knowing that people can relate to it and getting messages like, "Oh my god, this is so relatable to what I am going through right now" it makes me feel less alone. It makes it worth singing.


-Is that the reason why you started writing songs? Or did your songs naturally turn out this way?


beabadoobee : I started writing music as a distraction. That was one of the things I used to do to distract myself from feeling sad. Music was always something I put my mind on that was healthy.


-To face one's pain and dark past, putting them together to make music, What are musicians that you resonate with or you are inspired by?


beabadoobee : There are a lot of artists at the moment that is using music to express themselves. I can see why they do it and I'm pretty sure that's why they do it. Every girl in the music industry is good at doing that I can't name out anyone. There are so many great female artists in the recent music scene that writes music that way.



-The song "Sorry" was about a friend who ruined their life from drugs. In the song, you are apologizing to that friend for not being able to do anything. Instead of openly expressing your emotions, you took a perspective of someone in both situations. What was the reason you decided to do it that way?


beabadoobee : I had a few phone conversations with her and it inspired me to write this song because I felt bad. It made me reminisce old times. I thought it was important to apologize, and if it was through the song it was the easiest way for me to understand it.


-For example, "Dirty Hit" label mate, The 1975, Matt Healy had mental health and drug problems. Through work and even outside of the music industry, he actively spoke about those issues. Do you think such issues should be more openly spoken about and shared?


beabadoobee : If you feel that you have to speak about something if you want to express yourself, do whatever you want. If you want to talk about this or that, music should let that out for you. We should not be restricted. If you have rules, it makes it harder to express oneself too. 



-What sort of music do you want to write? When do you think is the moment bebadoobee creates, or get inspired?


beabadoobee : Any moment. I used to have a thing where I could only work if I was sad. You can write a song at any time of the day. For me specifically, if I feel something or need to get something out of my chest. It is whatever you can write whenever you want. "Fake it Flowers" specifically, was inspired by my life, artists and sounds from that era. I enjoy watching movies. Movies, art, photography inspires me. You can find inspiration in everything if you work hard.


-What type of music or movies do you watch?


beabadoobee : I like to watch chick flicks. I like watching gangster films as well.
-"Emo Song" explains how childhood affects one's life as an adult. If you were to say something to yourself as a child, what would you say?


beabadoobee : I would tell her that it's going be ok in the end and I am ok. I feel that my younger self needed hope. And I would want to tell myself it's going to be ok.


-How do you think being a musician changed, taught you?


Also, what have you learned through making this album? Did you rediscover anything about yourself?


beabadoobee : It made me grow up. It happened at a really fast pace and out of nowhere. I learned a lot about myself. There was a lot of things I had to talk about and learned about myself.


-So what is that feeling?


beabadoobee :It's a secret for now.


-With the release of the debut album, the themes you sing about and the topics you discuss, do you think they are slowly changing?


beabadoobee :I'm always going to change, I'm always going to grow. I don't know myself. 



-88rising hosted an even "ASIA RISING FOREVER". We saw your performance through video. "ASIA RISING FOREVER" is an Asian American human rights movement, the purpose of the event was to support equality for all people. Why did you decide to perform at this event? What message did you plan to convey through your music? How do you plan to participate in such movements?


It was all filled with amazing Asian artists. I liked how I was a part of this community in the music industry with so many talented people. They were calling for new artists so it was cool meeting new artists. Even from the same place, I grew up from.
As I said before, the main goal for this album was for people to listen to it and understand that it was going to be ok. If you are a girl, it's ok to be annoying, its ok to be loud. You can do whatever you want to be. The album, Fake it flowers", was me whining about my problems, that everyone my age has experienced or can relate to. To know that you're not the only one going through all this.


-Last but not least, what do you want to do, where do you want to go, want to meet the most?


beabadoobee :I want to go to Japan. I feel like if I go to Japan, it's like a missing puzzle. I think if I went to Japan and experience everything, went to karaoke and ate the food, and experience fashion, it would feel so comfortable. I'd love to go. I want to go on holiday. I guess I'm just really tired. I can tell myself that I worked hard for this album. I need to sleep. I'm so proud of it.
I'm not ready for Tokyo. I want to go to Tokyo but I need to prepare myself. I need to be as cool as hell. I would love to meet my friends. I haven't seen them in a while.


-Thank you!


beabadoobee :Thank you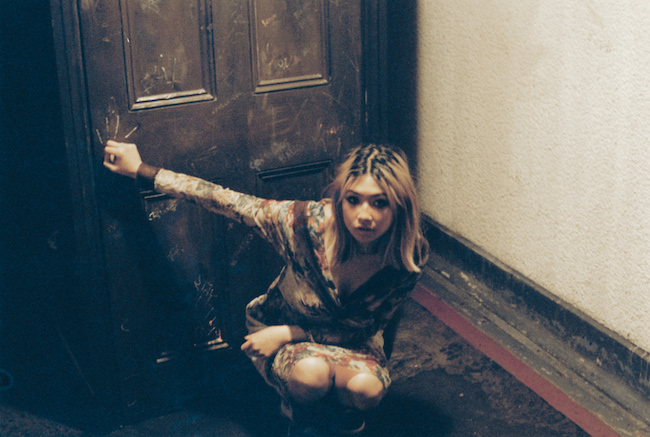 text Junnosuke Amai