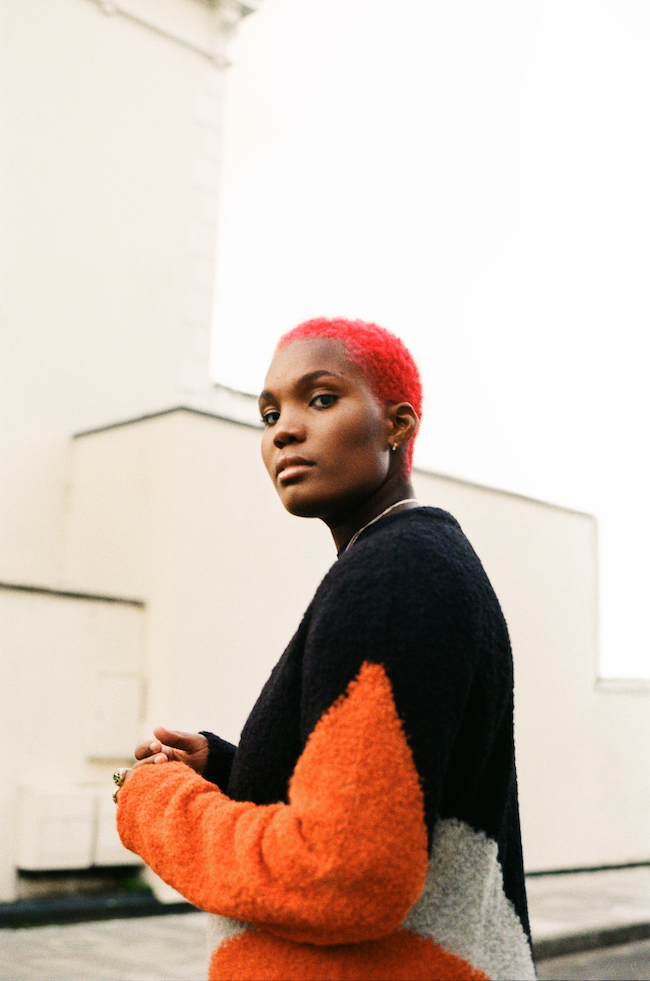 ―Congratulations on your second album! Your song featuring Phoebe Bridgers was released recently. Your overlapping voices are magical and remind us of the euphoria, ephemeral feeling of first love. Could you explain how this collaboration came about and why you decided to do it with her?


Arlo : Of course, we met three years ago. I was a massive fan of her record "Stranger in the Alps", particularly songs like "Funeral" and "Motion Sickness" which was so moving and gorgeous to me. We sang together, we did a cover of "Fake Plastic Trees" in this beautiful church in London. I was playing piano and harmony with her and I fell completely in love with her voice. We sang a few more times in Gastonbury and Coachella. There was this organic magic when our voices combined. I think she has this ability in melancholy or love songs with bittersweet quality. "Pegasus" has this soft tenderness and wonder but also a sense of sadness. She just seemed the best person to bring another dimension to the music. I have always been a fan. Honestly, it started with me just being a fan and loving her work.


―Could you tell us a bit about "Pegasus"? How was the writing process?


Arlo : It started as indie rock, kind of instrumental underneath it, similar to the song "Dog Rose" on the record. I wanted something slightly more soft and spacious so we stripped down this song like "White Ferrari" by Frank Ocean. I felt that I wanted to convey that soft gentleness and sense of euphoria in the chorus so we added that bit of splashy break, drum moment. It came together piece by piece. Even the lyrics, it was the first time I went away and sat with lyrics to craft something and edit, re-edit. I tried to come up with that encapsulation of love. It came together slowly and over time. It's one of my favourites on the record.








―You mentioned that the song "Blades" with Paul Epworth was written in a 'Magic Week'. Did you have a similar week-long process with Pheobe?


Arlo : No, that was a lot quicker. She is a professional. It takes her only a few tries to get something perfect. With Paul, we made three songs in five days. All three of them made the record and were quite different. It was "Blades", "Purple Phase" and "Weightless". I think that's when I felt like it was flowing in the music. It also told me that this record was going to be.


―Every time the music feels different, almost like a kaleidoscope. There are elements of synths distributed throughout the addictive soundtracks. Why did you decide to focus on electronic music for this album?


Arlo : Honestly, electronic music has always been a very big part of my life. When I think about the first records I fell in love with; "Overgrown" by James Blake was a big one for me, I listened to a lot of Joy Orbison, Bicep, a lot of techno music from Berlin and House music from Chicago. There is always something special in my heart about electronic music. I haven't had the opportunity to explore that fully in my music before. Spending a lot of time in studios that had access to all that analogue equipment, having synths all over the room and having the time to play and experiment. Throwing myself into that, almost like a teenage excitement about music again naturally happened. In doing so a lot of music electronic music blends into the sounds.


―So it's like an album about love with music.


Arlo : Exactly, I fell in love with music again while making this record. Being able to make these songs in ways I wanted to make but didn't have the confidence to make. To challenge and surprise myself feels special.


―It's beautiful to see how confident you became through the experience from your first album. As an artist, it must have given you a lot of confidence.


Arlo : Definitely.
―Did you set out to work with all your collaborators for this album?


Arlo : I did. For this second record, I wanted a wide range of different creative minds, people in quite different pockets of music. For example, Romil from Brockhampton has this hip-hop sample base sensibility and Ariel spent a lot of time working with bands like Haim and Vampire Weekend, CharlieXCX, and MIA. Buddy Ross was a key player in Frank Ocean's band for ten years. I wanted to combine all these different worlds to create this colourful record. I felt that each collaborator brought together a different part of myself and my tastes. It was fun to have all these different people, they were all kind and had pure love for music. I feel like it added richness to the record because so many different people were involved. They were all tied together for their absolute love for what they do.


―You have always been a colourful, multi-dimensional artist, songwriter and musician. Through working with all these different producers and musicians for this album, do you feel like you discovered a new facet as an artist? Anything you didn't know about?


Arlo : Yes, definitely. Something I recently discovered through the album-making process was how sensual storytelling is not just in music. The idea of wanting to work on a script or acting, or directly telling. Also the idea of dwelling on more physical expression; woodworking, sculpting and doing something with my hands. That's something that I want to explore more. As you said there are many different branches to my creative tree. As you gain confidence and work on music, you open yourself up to a million different opportunities for what you might make in the future. It surprises you with many different sides of yourself all the time.


―Which is your favourite song on the album? Is there a particular one you feel especially attached to?


Arlo : I love the song "Puppy" because it kind of melts all these kinds of different worlds. I love the sympathetic end of this song, being quite reminiscent of My Bloody Valentine. Like gritty warped sounds there and the James Blake synth happening there. It's like the way I whirl and mix with the beat, I feel like everything is aligned. There was some magic when we made that song. So that's my favourite right now, as we speak.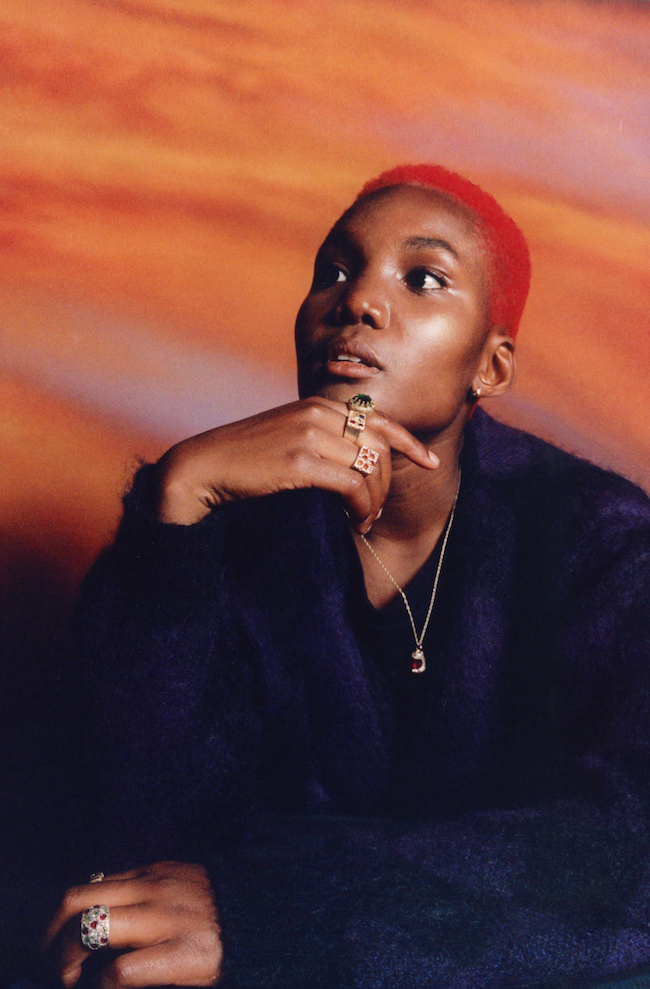 ―When we interviewed you for your previous album, you shared with us how the album was deeply rooted to poetry. Besides poetry, this time you focused on building out the visual world. It is interesting to see you being involved in woodwork, how was this overall creative process like?


Arlo : It was a visually inspiring process. I spent a lot of time watching international films. I was dipping into different cultures' ways of having stories. Especially photography, like Justine Kurland or Wolfgang Tillmans, people who document youth culture. These people have this candid and neutral documentary style of capturing the world. I was especially drawn to independence at the moment particularly, how these people build these stories in the world on a limited budget. Reading a lot about the journey of these directors in film. I have this book on Gus Va Sant, director of "Good Will Hunting" and "My Own Private Idaho". There are all these photographs of him and his work, sketches, and film sets. The way that he developed as an artist over time. I was inspired by the visual art mediums and also the people who created that work.


―There are some similarities between your video for "Pegasus" and "My Own Private Idaho".


Arlo : Yes, exactly. That was very much an inspiration. "Paris, Texas" as well.
―Since young you have been putting your life experiences into poetry. You mentioned that this record is "life through your lens, through your body". Were you conscious about sharing those experiences objectively? If so, how did that awareness affect your music?


Arlo : I always write for myself and I try hard to create this bubble that I am making things. I honestly don't think that awareness affected me that much. When I am writing I am very much in a space with my friends and my notebook, journals. I feel like I don't become aware that people listen to it until afterwards when I come out of my studio. I would be like okay, actually, this isn't quite just for me. But I try and maintain that space when I am making things.


―The tickets to your upcoming performance in Japan were sold out instantly. We genuinely look forward to your concert. Do you have anything you want to say to your eager audience in Japan?


Arlo : Honestly, I am super excited. The Japanese shows are pretty much my first headline shows since the album came out. The Japanese fans will be getting their first taste of the new live shows, new stage design and new music. I feel more connected to the performance and the music than ever so hopefully they will enjoy the show. It will be filled with so much energy, passion and joy. I'm excited to meet everybody out there, have conversations and soak in the city as well.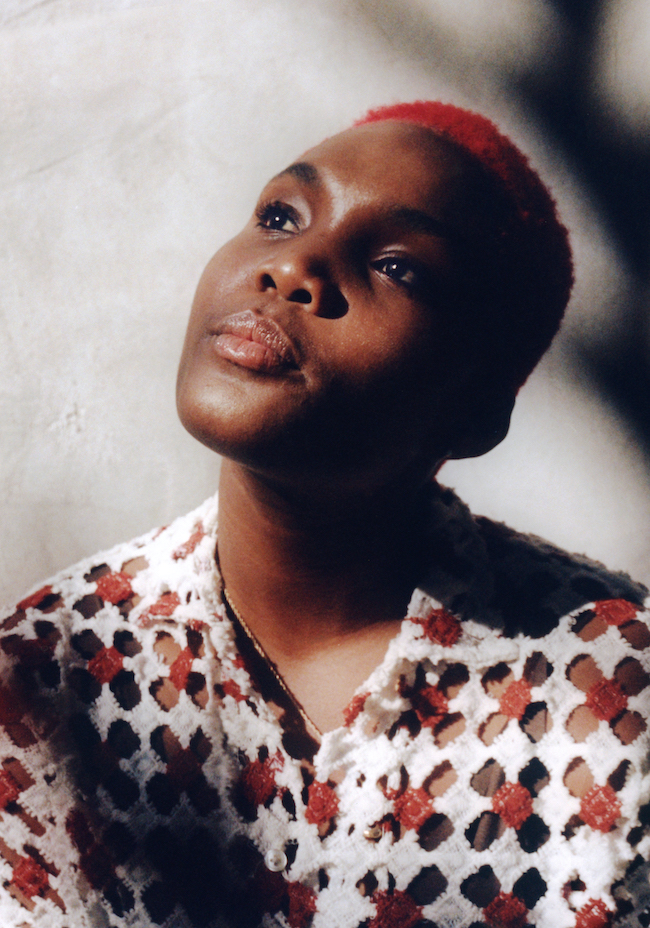 photography Alex Waespi / Clare Gillen
text Ryoko Kuwahara(IG)