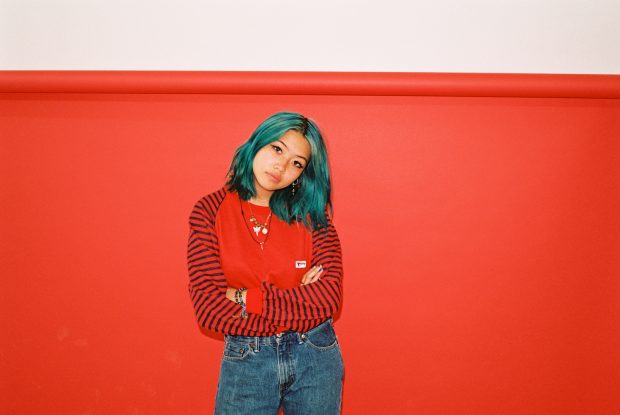 ――It would probably be your first Japanese interview so we'd like to start by asking about your background as well as your current music career. We heard that you were born in Manila, Philippines and then moved to London when you were three years old. What was it like growing up in different countries? Are there any special memories you made with your family when you were little?


Beabadoobee : I was actually born in Ilo Ilo City and pretty much grew up on music but the music my parents used to play wasn't necessarily the music I listen to now. I spent seven years of my life learning to play the violin and I was a One Direction fan for a bit but then I moved on to Green Day. Now all I listen to is pretty much Sonic Youth and Pavement.


ーーWhen was the first time you were moved by a piece of music? Who was it and what was it like?


Beabadoobee : When I listened to Elliot Smith for the first time. I just remember being in my bedroom crying lol


ーーWe heard you used to practice the violin and occasionally make songs when you were younger. What kind of songs did you write with the violin before you started playing the guitar? Also we saw an interview where you mentioned you wrote a song about phlegm, which I'm really curious about.


Beabadoobee : Yes I wrote a song about phlegm and another song about a squirrel chasing me. Fun stuff.
ーーWhat kind of musical elements or styles do you get attracted to?


Beabadoobee : A memorable guitar line and a really good melody and strong story telling lyrics.


ーーCould you give us your three favorite musicians/bands who are your role models/made you want to be a musician, and why?


Beabadoobee : Elliot Smith – he is a great lyricist and guitarist.
Kimya Dawson – her genuinity.
Kim Gordon – I want her to teach me how to be as badass as her.


ーーYour song 'Coffee', which was released two years ago, made your name internationally recognized. What was the most surprising reaction you got at the time? Was there anything that you thought was crazy?


Beabadoobee : The fact that people genuinely liked my music. I didn't think that would ever happen.
ーーWhat is your songwriting/production process usually like? Did your approaches to songwriting, singing or play style change when making "Loveworm" compared to your previous work?


Beabadoobee : I think now my songs have become more guitar driven rather than lyrically which helps now because I have a band but even from the beginning I'd find the chords first before finding lyrics and the melody. For me chords will always come first.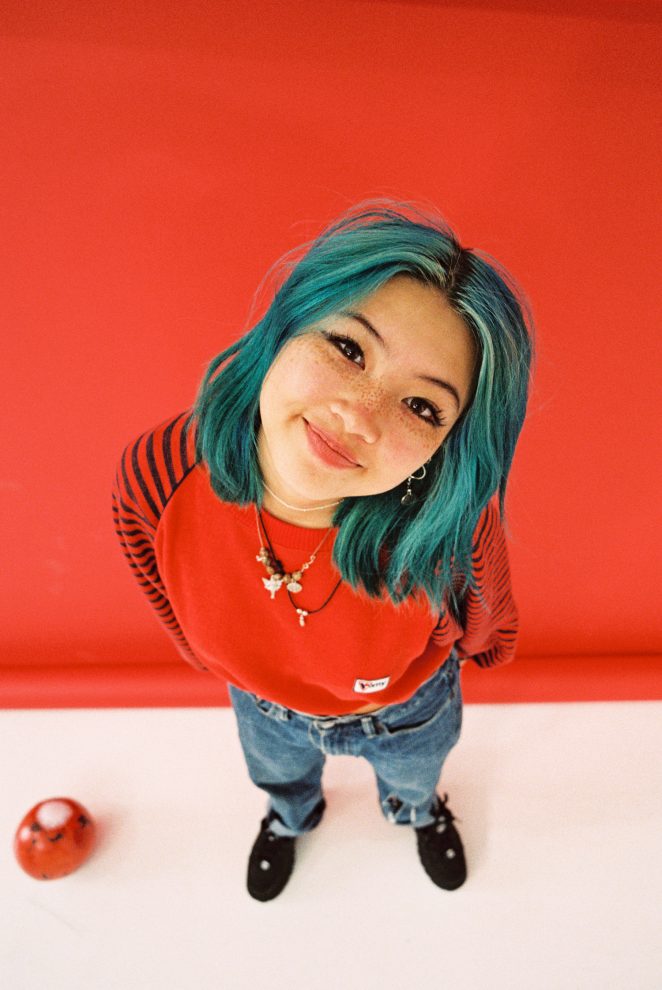 ーーThere is a song that's named after your boyfriend Soren, and he obviously is a muse for your artistic creation. What is the most empowering/inspiring thing about him? Has your relationship with him influenced your music in any way?


No Answer


ーーIn the song 'Angels', there's a lyric where you say "your bones are only painted gold", which is one of my favorite lyrics of yours. And I heard that the song was written when you were feeling very sad. What kind of experiences or feelings did you reflect in the song?


Beabadoobee : I was at a vulnerable place at the time which led me to do stupid things as a teenager but I don't have any regrets because it taught me how to be the person I am today.


ーーWe feel as if your lyrics are written based on your very personal experiences and feelings, but are also relatable for the people of your generation. What's your take on this?


Beabadoobee : Yes I tend to write for myself and somehow it is relatable to the rest of youth today, going through the same things and feelings.
ーーWe're very curious about how you see artist in their teens like Billie Eilish
as a musician. Do you sympathize with her music, message, or actions? Or, do you find her different?


No Answer





ーーBeing from Manila, do you think your identity as being Asian takes an important role in making music? Did your background have an effect on your music in any way?


Beabadoobee : No not really i just see it as a part of myself and i am very proud of being full Filipino
ーーThis year, one of your label mates The 1975 talked about misogyny during their acceptance speech for BRIT awards. As a young woman who works in the music industry, what's on your take on these issues?


Beabadoobee : Thankfully I haven't experienced anything like that but I sympathise for girls who do. I think it's good that they've taken that situation and talked about it so people will become more aware of it. As an artist I think it's important to use your platform to shed light for certain situations.
ーーWhat is the most important thing when making music? Music, attitudes, feelings, etc.


Beabadoobee : To be able to in capsulate my feelings in that song in that particular
moment – usually when im angry – rah – or when I'm sad of course.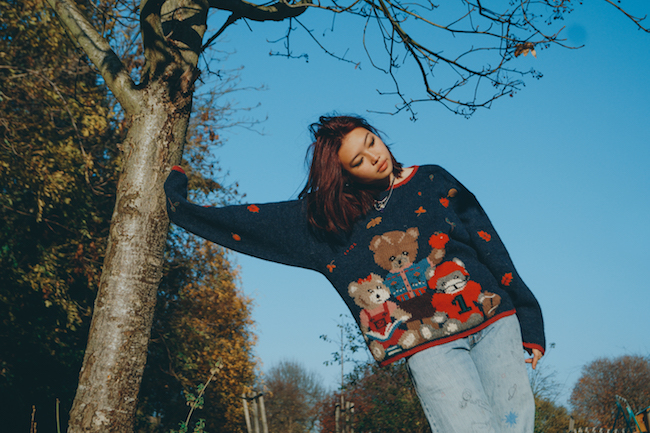 ーーWhat are you into these days?


Beabadoobee : Music, movies, food, clothes and most importantly sleep


ーーWho is your favorite artist you always check out?


Beabadoobee : Alex G.


ーー What would you like to do/try in the near future?


Beabadoobee : Nursery teacher.


ーーIs there anything you do every day without fail?


Beabadoobee : Write a song.


ーー Lastly, do you have any plans for releasing a new album?
Beabadoobee  ;)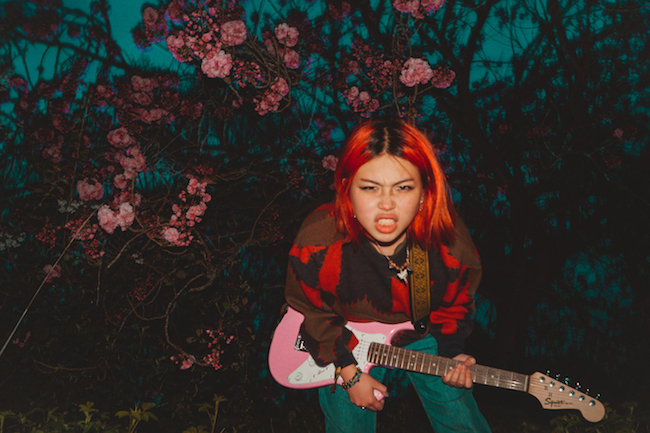 text Junnosuke Amai
edit Ryoko Kuwahara