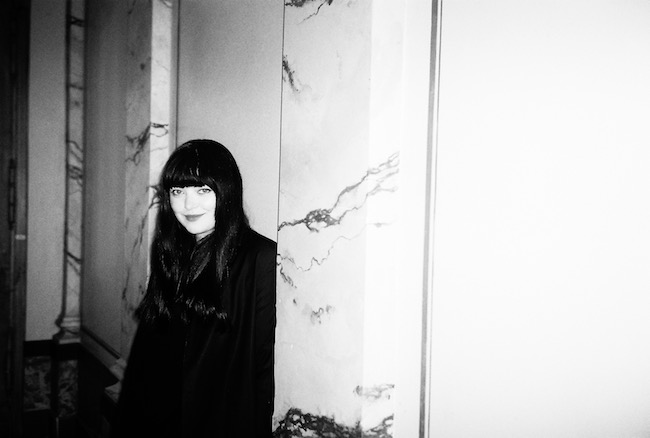 ge is just a number and there is no clear definition of being what is an adult and every person is different. We can't define it, so everybody is looking for their own answers in life. 14 is a sensitive age. It's when you start thinking about your own future, so we wanted to make a series of age 14. After the Tokyo and New York issue, we selected 15 people in Berlin who have very diverse background, different ages and professions for 14 Issue in Berlin.
Eighth interview is with Berlin based Polish lecturer and artist Beata Wilczek. She has over seven years teaching experiences of art, fashion and design and have her class everywhere from Tokyo to Tel Aviv. We heard about her life as a 14 year old and how she started her teaching career.


—Could you tell us about yourself when you were 14 years old?


Beata: When I reflect on it now I think that I was very serious and active child. And child isn't even a right word, as I had this profound feeling of being very mature, a soul and mind of young adult trapped in a young girls body. I used to spend most of my time hanging out with friends and reading. I used to go to Empik, a record and magazine store and buy whatever I found interesting in a discount bookshop in the city center. I would jump from one section to another, from postmodern American literature to theatre history. You could buy a book by Tristan Tzara or Georges Bataille for 1 euro and I was super into it – looking at books as mysterious objects and reading them. It was incredible to buy all these books for so cheap, almost like a pre open source mode. I think I spent most of my pocket money there. Now my library is at my parents house in Poland and I am sure they can't wait for me to take it back.


—What did you do in those days?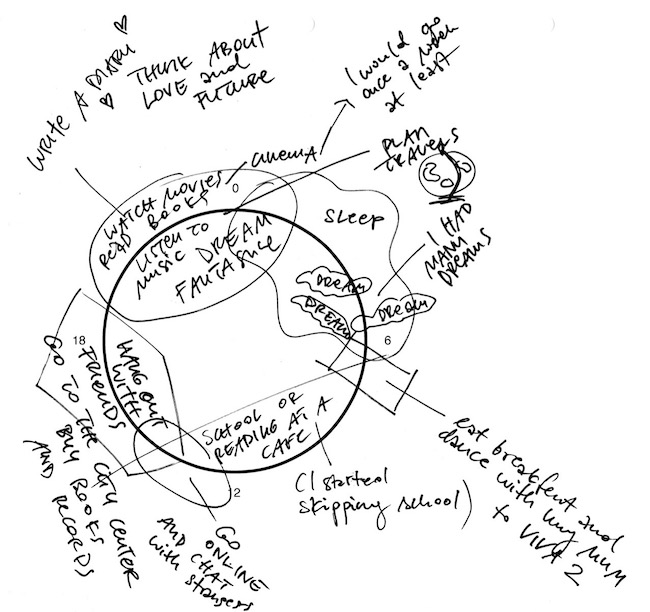 —What did you think about at age 14?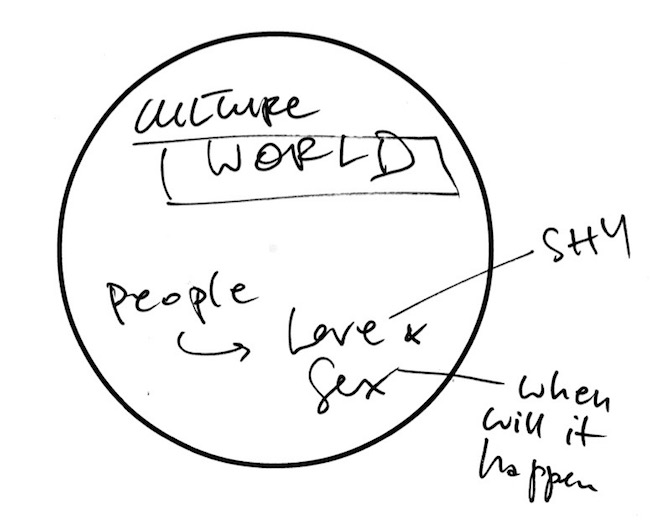 —I can understand that you really love books.


Beata: I still do and I wish books would be cheaper. I think they are one of the most precious and personal belongings I have. But don't get me wrong, I wasn't a type of intellectual loner, who was hiding behind the book. I was very active and spent a lot of time with my friends. And I loved movies and music as well. My parents divorced when I was 7 and I used to spend weekends with my dad. Every weekend we would go to the cinema or rent a VHS. Most of the cinemas we loved are shut down now. I remember that once we arrived at Cinema Lwow, a fantastic building by Adolf Rading that was built 1925 for an Odd Fellow Masonic Lodge and only alter was transformed into a cinema, my dad asked random strangers in the street if they would like to see a movie as it had to be at least 5 people in the audience. We ended up watching "The Thin Red Line (1998)" by Terrence Malik, it was extremely uninteresting to me but later we went to see Nick Cave perform and it was such an exciting event. We would go to many concerts together. Jazz, punk, pop, Elton John. Almost everything.


—What kind of music did you listen in those days?


Beata: It was an eclectic mix, from mainstream pop, through my parents records to psychedelic polish hip hop. My mum loved Sade and Toni Braxton, so our house was filled with smooth female voices. I could jump in one evening from a random punk band to TLC or Britney Spears. But I particularly remember watching many videos and I was especially into "Waiting For Tonight (1999)" by Jennifer Lopez. The music video was playing with a fear of new millennium and I wrote in my diary "What is going to happen?". It was 1999 and we were all wondering what will the year 2000 bring, will our clocks and computers stop? I wonder what people were thinking in year 1000.



Youtube: Jennifer Lopez "Waiting For Tonight"


—Please tell us your most memorable moment at age 14.


Beata: I remember my friends and I went to a big rock and punk festival in Poland. It was located on a small island and my favourite band Hey was playing. We were dancing and singing together in front of the stage. It was raining and we were all covered in the mud, soaking wet but incredibly happy and alive. We felt very young, but also very grown up at the time. Probably one of the best times I had when I was 14.
I think it is also the moment when I started hanging out with people met online. It was interesting to meet people in chat rooms and form friendships based on similar interests. Some of these friendships survived until today. And it was pre Myspace era! Today it is normal for me that I travel somewhere, regardless if it is LA or Lisbon, and I meet new people via Instagram or Facebook. In 1999 it was a completely new thing.


—What did you want to do when you were 14 years old?


Beata: I wanted to be a filmmaker or a fashion designer. Also a theater director, because I loved the experience of being in a theater. But most importantly I wanted to travel and see the world.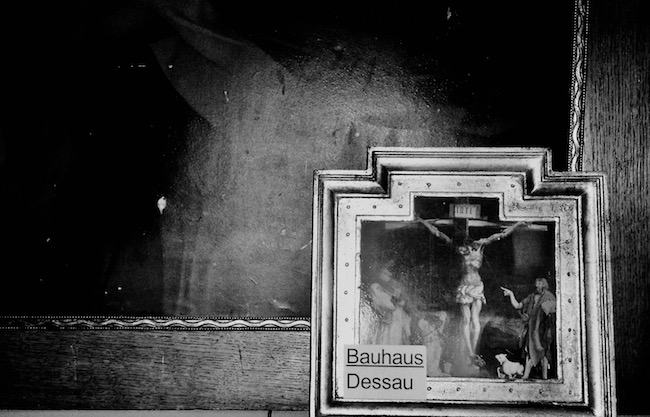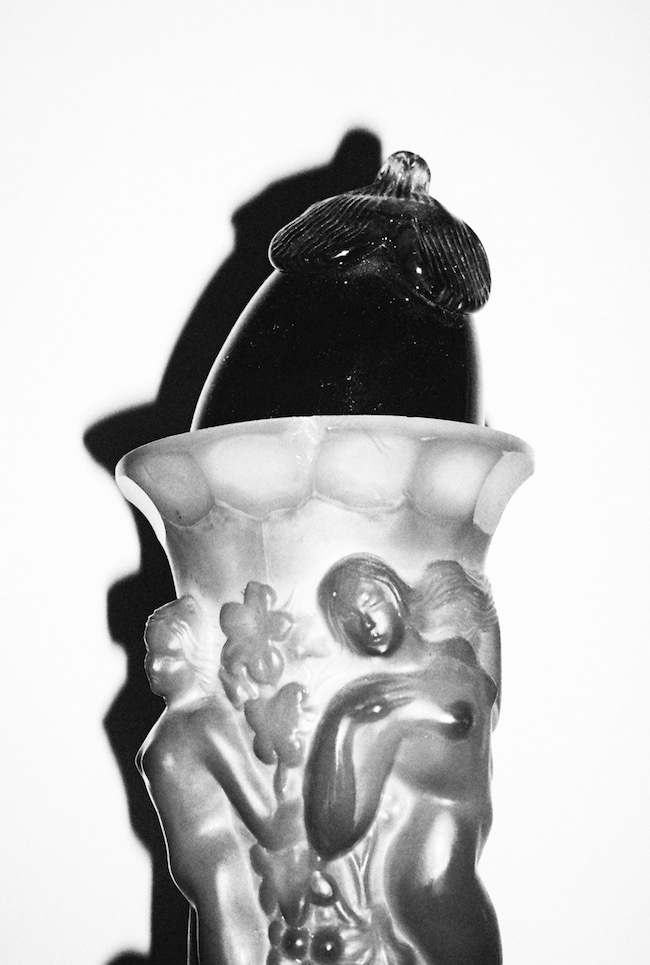 —Now you're an artist, but mainly working as a lecturer. How did you start your teaching career?


Beata: Actually I didn't decide to be a lecturer. There was never a moment when I thought: oh maybe I could teach, that would be fun. It happened very organically, as I was asked by one of the schools I went to to give a talk and then it turned into regular teaching. I really enjoyed it and saw a value in it so I decided to go in this direction. Also it felt very similar to exhibition making – you choose a topic and you try to deliver some sort of educational experience to the people. Making a lecture has a very similar logic and it is much more sustainable, time and money efficient and most importantly provokes a conversation and affects future designers. I honestly believe that education is very important, especially when it comes to design and fashion. We need to re-think the current modes of making and producing, be more critical and take not only people but also the environment into consideration. The biggest challenge is to be critical and excited at the same time. Fashion system is doomed (as it is one of the most toxics and unsustainable industries in the world, that fuels the global warming and perpetuates social divide) but my task is to make something exciting? This is something I am very conscious, both in my academic and artistic practices.


—What good and hard things have happened to you since you started your career?


Beata: I learned a lot: about theory, art, design and people. My students have given me a lot and I always hope it is an equal transaction. I love their stories, ideas and questions. This is something that motivates me. It is also something that informed my PhD, that I am currently working on at University of Fine Arts in Vienna. The downside of my work is that it is precarious and fast-paced. To properly prepare one presentation you need hours of research and time to actually make it. Working with 5 or more institutions involves a lot of scheduling and sometimes I feel like I'm producing a festival because there are so many tasks. Nevertheless, I love traveling and meeting new people. In last 2 years I did talks and workshops in Berlin, London, Japan, Israel, Poland and next month I will teach in Lebanon. It is also great to share my perspective and research interests. It's very valuable to me.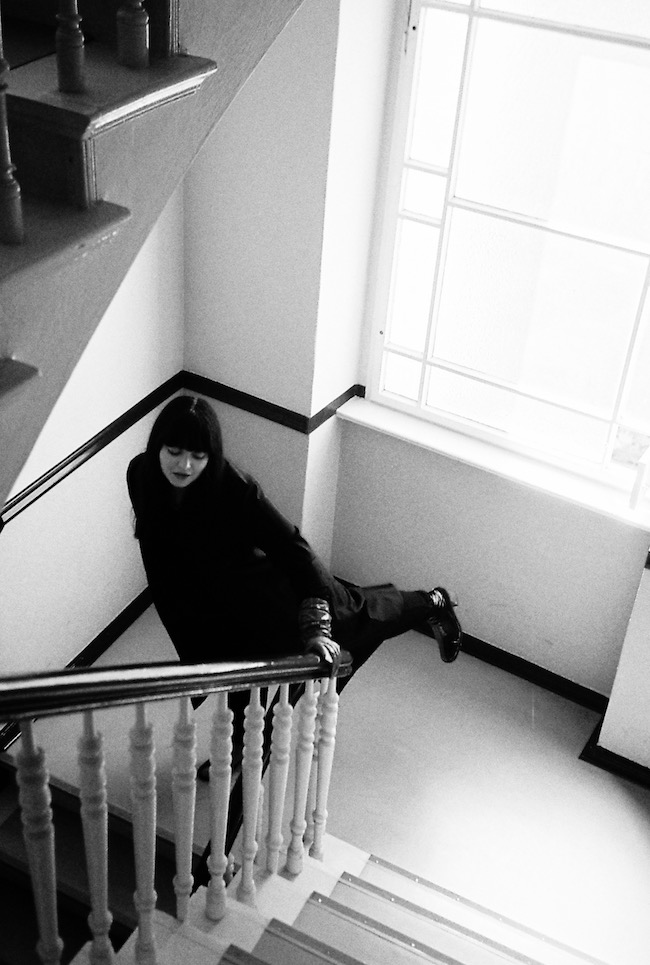 —What inspired you at age 14?


Beata: Magazines, art, books. My family was and still is very inspiring to me. They love traveling, food and culture. I think that my late goodmather, who worked as a doctor in Libya and Cuba during communist times, and my mother, also a doctor, was always driven and ambitious were very important to me at that time. Both were very strong, independent and passionate women and that influenced me a lot.


—Do you have any message to the people who are 14 years old?


Beata: Never take no for an answer, don't doubt yourself, find your own way to do things, never stop asking questions as nothing is obvious. Study as many languages as possible as later there will be no time for this. Get a dog and write letters to your friends.


—Do you have any upcoming news that you want to share to the readers?


Beata: This summer I'm working on a digital design summer course for the students from the US. And I am going to work on textile pieces from old hotel sheets. And I hope to return to Japan soon, as I gave talks about my work at Bunka and Esmod and it was a great experience.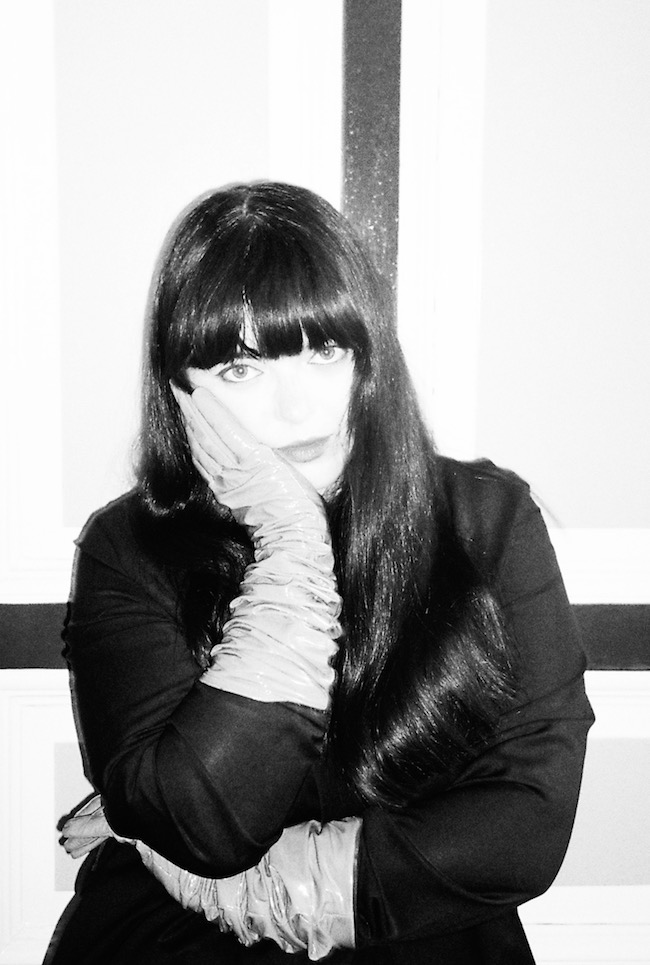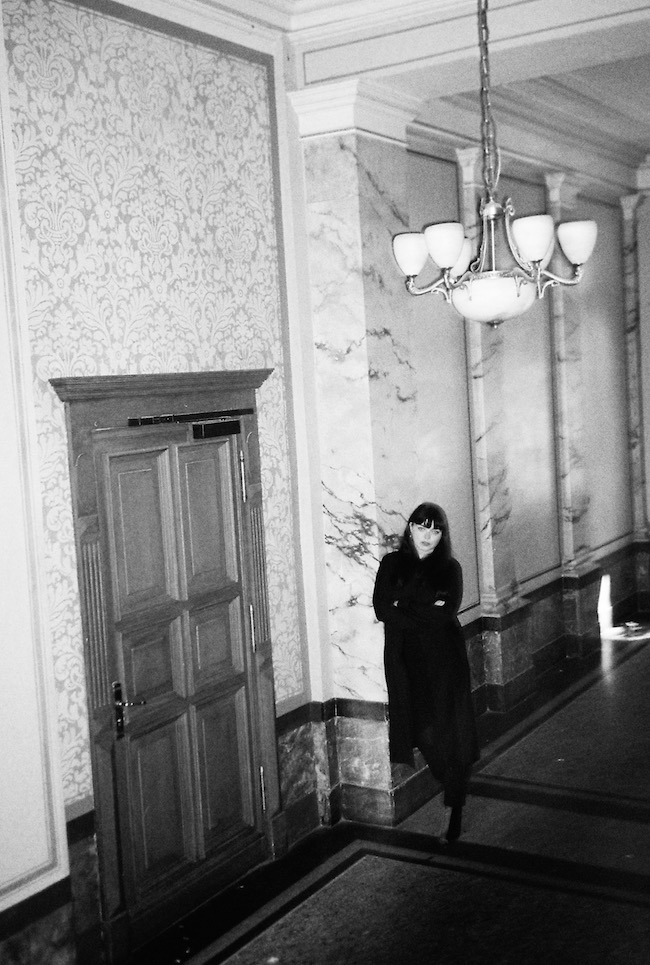 Beata Wilczek
@beatawilczek:https://www.instagram.com/beatawilczek/