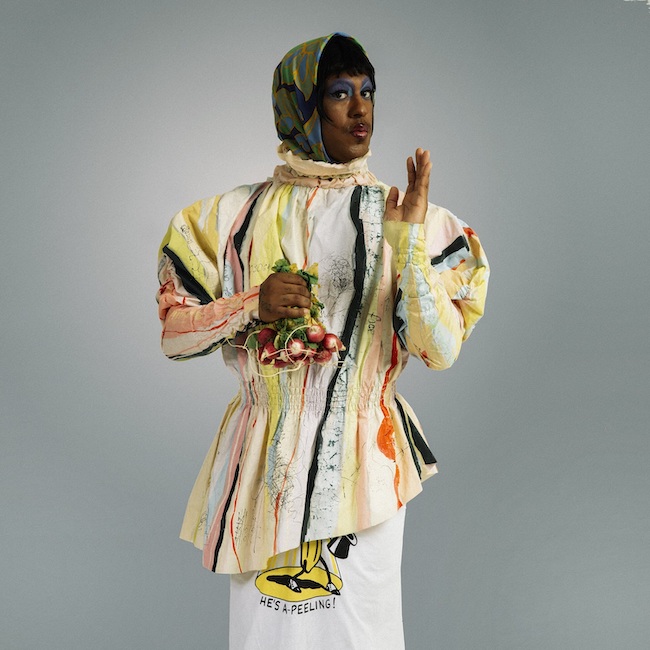 As a rapper, poet, performance artist and activist, Mykki Blanco is a pioneer of a new hip-hop scene. Mykki's new album, "Stay Close To Music" was released on October 14th. The album consists of a collaboration with producer and electronic-musician FaltyDJ, involving a progressive live performance to construct a new soundscape. Their challenge of building their sound from scratch resulted in a groundbreaking soundtrack ahead of its time. "Stay Close To Music" reaches into the core of Mykki's spiritual spirit and organic texture, weaving into beautiful and powerful rhythms. This 25-minute interview unravelled the production process of this one-of-a-kind album, "Stay Close To Music" and hear about Mykki's ever-evolving ideology.


――I heard that you lived in Lisbon after you lived in Portugal. After your long tour, we heard that you moved from Portugal to Lisbon. How is life there, did it affect your process in creating music?


Mykki: So I lived in Lisbon from 2016 until 2020. Due to the pandemic, I moved briefly to California but I'm going to move back to Lisbon because that's where I began rehearsal for the tour next week. A lot of this album was written when I was still living in Lisbon. I was in a relationship at that time and that person was Portuguese. I think that it is such a beautiful country. It's safe and it has the safe Mediterranean climate as where I am from in California. To me, it is the same country that didn't have much baggage as the United States as I lived in Portugal during the Trump Years. For me, it was this choice to leave behind a very unsettling situation and discover my peace. It was a mess.





――We heard your album, "Stay Close To Me", it was very beautiful and we loved it. We loved how it involved holiness and spirituality. You were raised in a home where having a relationship with god was not dogmatic. Spirituality provides big support in life and it brings awareness to human instincts. Do you think it's important to objectively discuss spirituality when talking about perspectives?


Mykki: I grew up in a home where spirituality was very present in both my parents and grandparents. All the major adults in my life as a child made me feel comfortable about having a relationship with god and morality. I was raised around different traditions; Judaism, New Age Christianity, Buddhism and Hinduism. It wasn't uncommon to find my grandfather or father reading a book about Hinduism. In some of the hardest times of my life, having trust that the situation which manifests in my life was a result of either a lesson I meant to learn or a challenge I am meant to overcome. I think that has changed my outlook. Unfortunately, a lot of people are raised in other dogmatic traditions that make them what to turn away from spirituality because they have been raised in a dogmatic religious setting to be way more conservative and that doesn't nurture people in the way that having a spiritual centre does. I completely understand why it turned many people off or they feel as if there is nothing out there. I just think that in my own life I've experienced too many situations that I could just believe that human beings are the smartest and the only force in the universe.





――We were impressed by the song, "Your feminism is not my feminism". Feminism should be for all kinds of women, however some women are excluded from feminism. For instance, housewives and women in the sex industry in Japan have a very small voice. What do you think would make a difference for excluded women in the stereotypical feminist movement? How do you think they can be recognized?


Mykki: It surprises me that this song can be interpreted for Japanese society and culture. I wrote this song, directly for trans women, gender nonconforming and queer communities. I think the common thing between those communities and Japanese culture is that we still live in a world that operates in a sectional, patriarchial way. A lot of women and people, in general, have been taught to think in this patriarchial way. One of the ways we need to get over these hurdles is by reframing and thinking about things in a matriarchal way. Thinking about things that put the needs of fems first. Doing that doesn't take anything away from the current system but it will reshape the framework of how we deal with so many things in society. In a lot of ways, we are already seeing a lot of feminisation of society heal the long-time issues we have faced because of the patriarchial choices that we continue to implement in different parts of our world in the east and west. We have to be willing and accepting to change new perspectives when we receive new information.





――How is it working with Devendra Banhart? It is amazing to see that you are connected with the acid, folk genre. It seems that you have been collaborating and getting involved with various genres.


Mykki: Devendra Banhart was someone that I discovered when I was fifteen or sixteen years old. I remember attending his concert and as a teenager living in the suburb of San Francisco, I could take the train from San Francisco into the city. I saw him perform twice and it left a huge impression on me. As an adult, once I started to go on international tours as Mykki Blanco and one year I had the chance to meet him. I got to meet him three or four times in the same summer because we played at the same festivals. I had his contact so it was one of those situations where you get the email of someone you admire but you never know when you are going to use it and you just keep it. I started to hone in on what the sound and song would be for "You would find it", I thought this would be the perfect person to add their energy and style. When I sent him the song he was very surprised but it ended up being totally up his alley. It ended up being a very beautiful moment.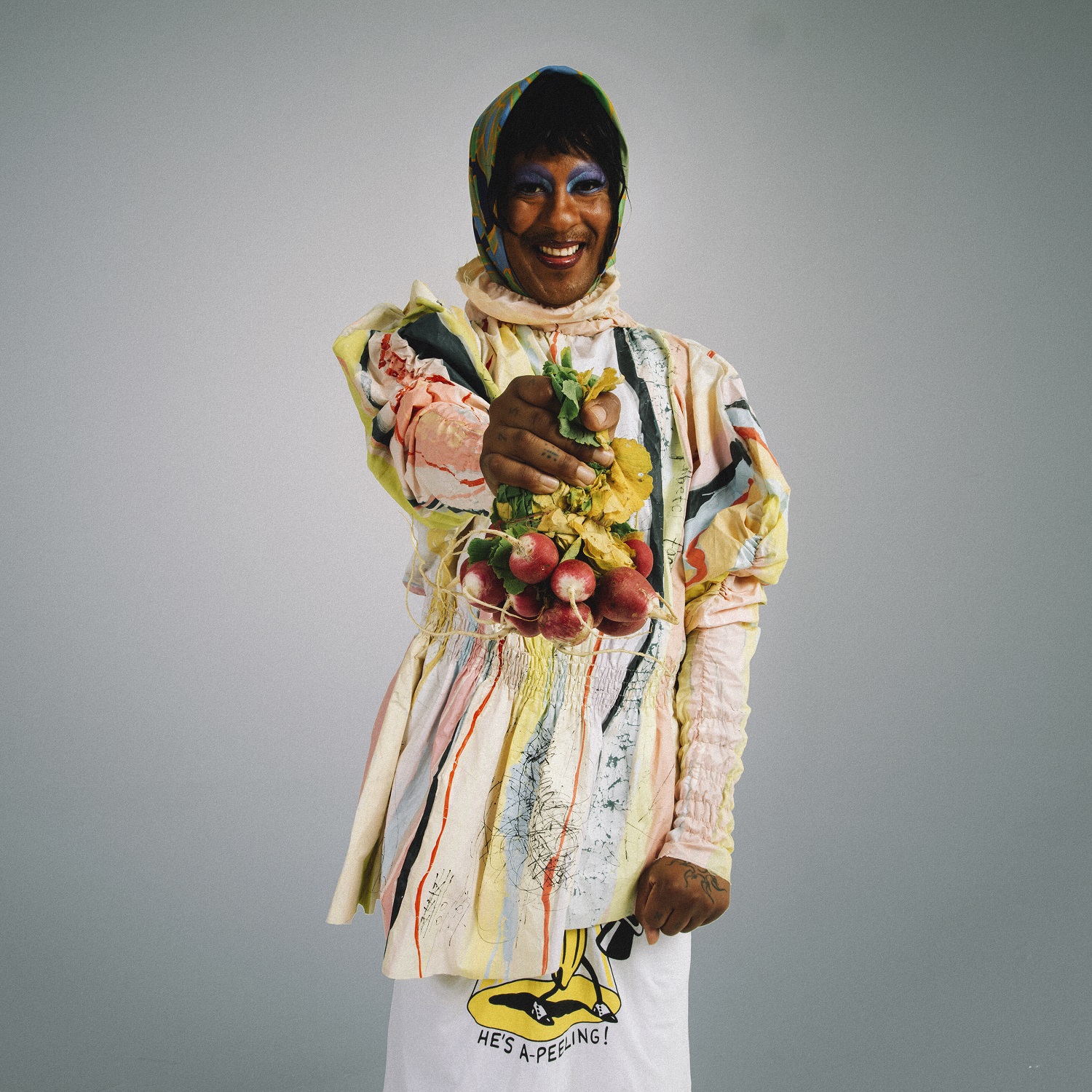 ――You were working on two albums at the same time. In 2021 you released "Broken Hearts and Beauty Sleep" and this time you released your new album, " Stay Close to Music". You decided to create the original sound as well. How did you manage to keep yourself motivated to achieve such a big task?


Mykki: I think when you are in the process of it, it's not something that you think about as a big task. We were so inspired. When you experience so much inspiration around what you are doing, it makes you so excited and it doesn't feel like work at all. At the time we had no idea that the body of music was going to become two separate albums. My executive producer called us and we were just getting musicians and playing out these inspirations and ideas. What was interesting was that the individual musicians who helped with the production of the album, and played on the album were always bringing their creativity to the project and it was all these forces together that enabled me to feel as if I had a direction sonically very original. I can't wait until I'm back in that recording process. It completely changes how I create music.





――What was it like to create the album from scratch with live instrumentation? What was the most difficult part?


Mykki: It was exciting. I had never done this before and it was a whole world of discovery. That in itself was a super special beginning. In a psychological and spiritual sense, it as about trusting that I was on the right path. It was about really feeling that this is one of the best things I have done and I was capable of doing it because it was so uncharacteristic of my other music.
One of the most challenging things was after the album was created, deciding what instruments I am using for the live show. That's actually what I am doing right now and I have to make a hardcore decision in the next two days. It's been something I have had a while to think about.


――You have been creative since young. What do you think is something that has never changed in your mind?


Mykki: I think something that has not changed my entire life was that I never just wanted to do one thing creatively. I always wanted the option to investigate and build upon my talents. I think I have done that and will continue to do that. I believe that there are so many opportunities just waiting and you can grow in ways you won't imagine. I never tried to put limits on my creativity. There are things that I know I am good at and there are things that I know I am not. To be able to grow in different ways and to take what you can from this life is a very cool thing.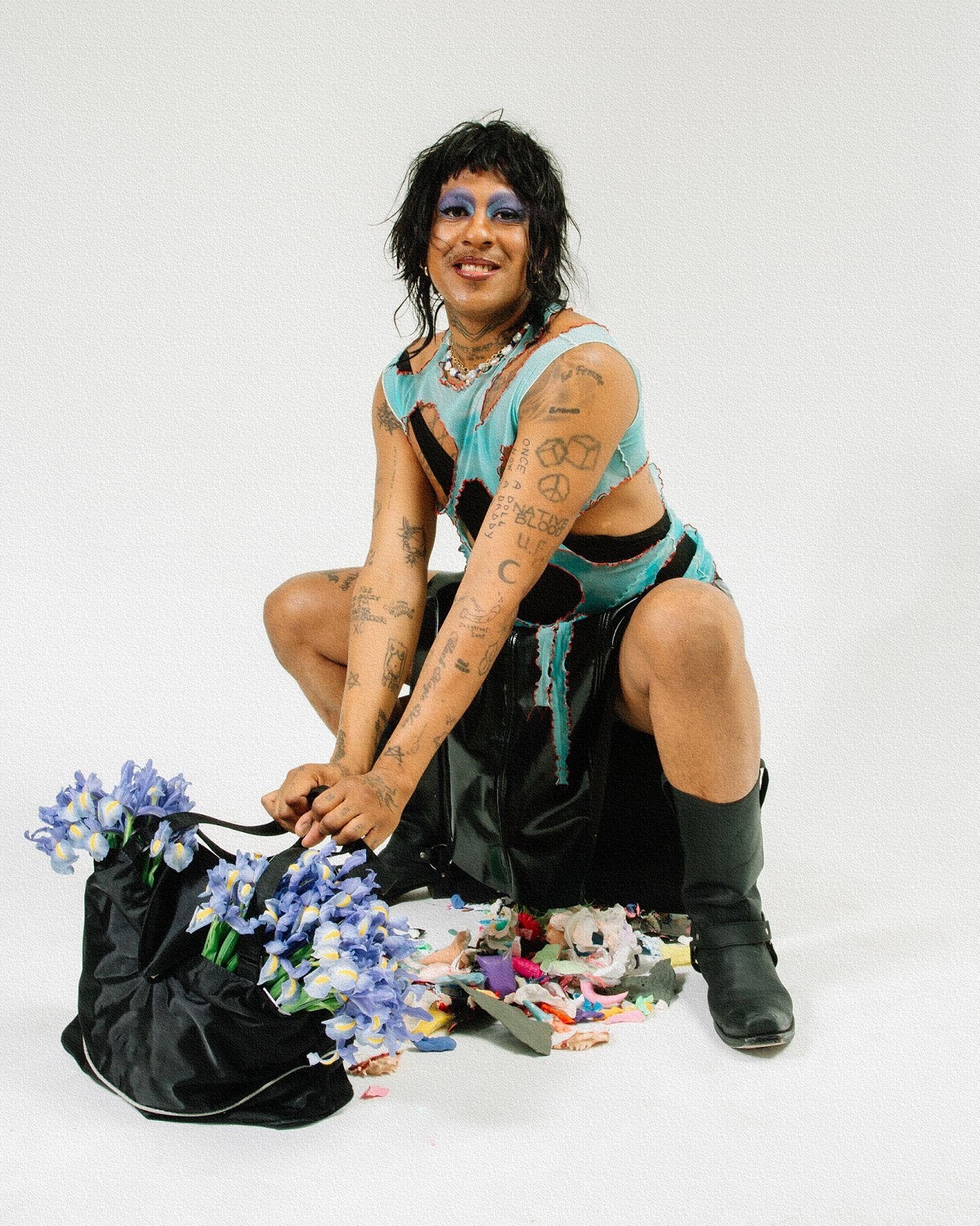 ――What is something that you never want to lose in your life?


Mykki: I think my capacity to forgive. I think forgiveness is a very powerful energy. If you do not forgive, you slowly ruin your own life. Being unforgiving creates blockages in your body and emotions. If you are blocked you are unable to heal. What a lot of human beings don't realise is that as mammals we are the only beings that are like us. We are mammals, we are animals, we do have a connection to nature and I think we have a responsibility to take care of ourselves the same way we take care of animals or the planet. Taking care of ourselves means being psychologically healthy and determines you are physically healthy and you are not creating these blocks in your body or your life. Forgiveness has a way of clearing out like taking a shower. Most people don't go for two or three weeks without taking a shower. When I talk about forgiveness, I also mean the everyday small forgiveness. Those are so important and it's like spiritually showering yourself, cleaning out your emotions and making room to love more to experience positive emotions in life.


――Thank you so much. Wish you all the best for your tour rehearsals.


Mykki: Thank you


text Mari Kojima(https://www.instagram.com/bubbacosima/)