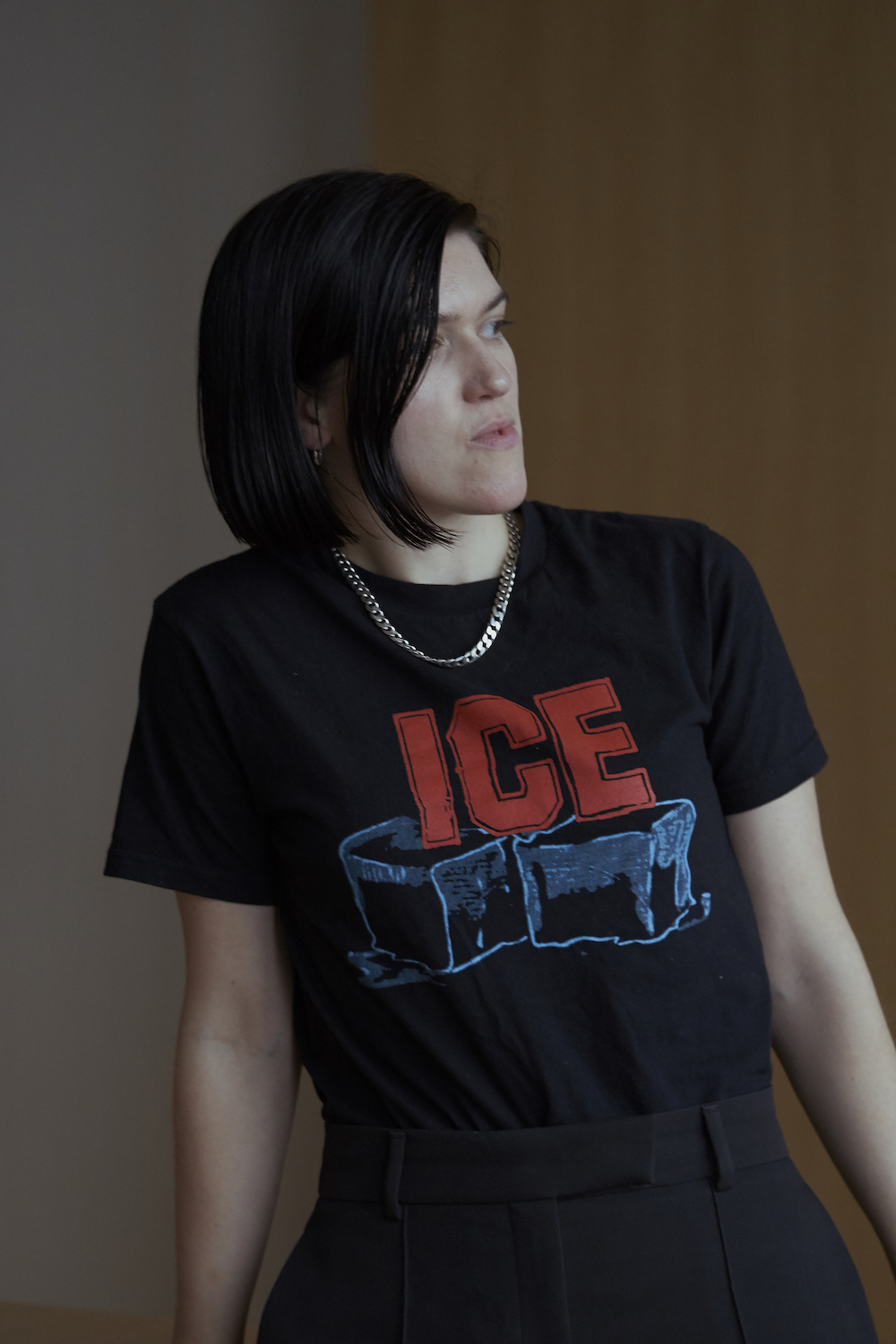 ――It's so nice to see you again. How do you feel to be back?


Romy: I'm so happy to be back. The last time was Fuji Rock in 2018, so it's been five years. I guess in lockdown, you start imagining places you want to go. And I've been thinking about Japan a lot and visualizing being here, so to come back is a real dream.


――Since then, you've released your solo records and you've been very successful as a songwriter for other artists as well.


Romy: After the last tour with The xx, I love writing songs, so I just wanted to keep working. At that time, I didn't think that I would make a solo project, and I was wanting to for other people and wrote a few songs. And then I met a producer, Fred again.. who at that time hadn't released any solo music. So we were just working together as songwriters and we had made a good friendship. We kept making all this music and then we were like, "Who would this be for?" "Who could this be for?" And slowly, I got the confidence to say, maybe me. That was the start of my solo project.





――I was so happy when your song "Lifetime" came out in 2020. It's so uplifting and cheered me up a lot during the pandemic. I think a lot of people were dancing to that song at home.


Romy: Thank you! That's what I wanted and that's what I was doing. I realized that I missed nightlife and clubbing, and getting that release of just listening to loud music and being with people. So I had a disco light in my room and tried to make at-home disco [laughs.] With "Lifetime," I was craving that feeling so I think the music reflected that. I wanted something that made me feel euphoria. So I think it was kind of subconscious.


――Whose music cheered you up during the pandemic?


Romy: Lady Gaga, to be honest. That was the album I put on when I was dancing around in the kitchen [laughs.] "Chromatica" is so good, and that album with the kind of reference to sort of 2000s pop dance and the songwriting, it's a big inspiration actually.


――What was the first song that you played at your first gig back?


Romy: That's a good question! I had a DJ set at a festival in London in August 2021. And I was thinking, this is the first time we're at a festival and everyone's together and having fun. So I just tried to play really fun music, like really upbeat and warm music. And I played Sonique's "It Feels So Good."





――You released a new song "Strong" featuring Fred again.. last year. How did that come about?


Romy: That song was written before the pandemic, and we developed them remotely throughout the pandemic. We finished it together in autumn of last year. I'm trying to find a balance between songwriting and emotions and club music and figure out how they can all be in one song. So "Strong" is an example of that.


――I read that "Strong" is inspired by the past grief, and also your cousin who is in the music video, who shares the same experience of losing your mothers when you were young.


Romy: Yeah, it's about the way that I've dealt with grief, the way that I've watched him deal with it, and it was just a reflection on that. I don't feel like I have got it all figured out. I still find it hard to be vulnerable sometimes, but it's a reminder.


――It's refreshing to see your different side in your solo project than when you are in the band. It felt like you became more open somehow in your songwriting. Do you feel that yourself?


Romy: Definitely. When I started writing a few songs with Fred, there was a song that was very personal and made me realize I wanted to be more personal. From that on, it's a lot about my actual life and my relationship, and it's been quite liberating. It's quite different to being in the band, because we always write songs together, and it's my experience and Oliver's experience together.


――You had always been making music with Jamie and Oliver for The xx. What did you learn from working with different producers and artists such as Fred again.., Mark Ronson, and Diplo.


Romy: I think that's the main reason I wanted to do all these different sessions is to learn and to get experience. And I learned that nobody knows what they're doing. Everybody is just going on instinct. That's really refreshing and made me realize that I could be more confident with my ideas. It takes a bit of time, but just because someone's super successful doesn't mean that they know exactly how to write a song. It seems like everyone just is trying to do something that they love.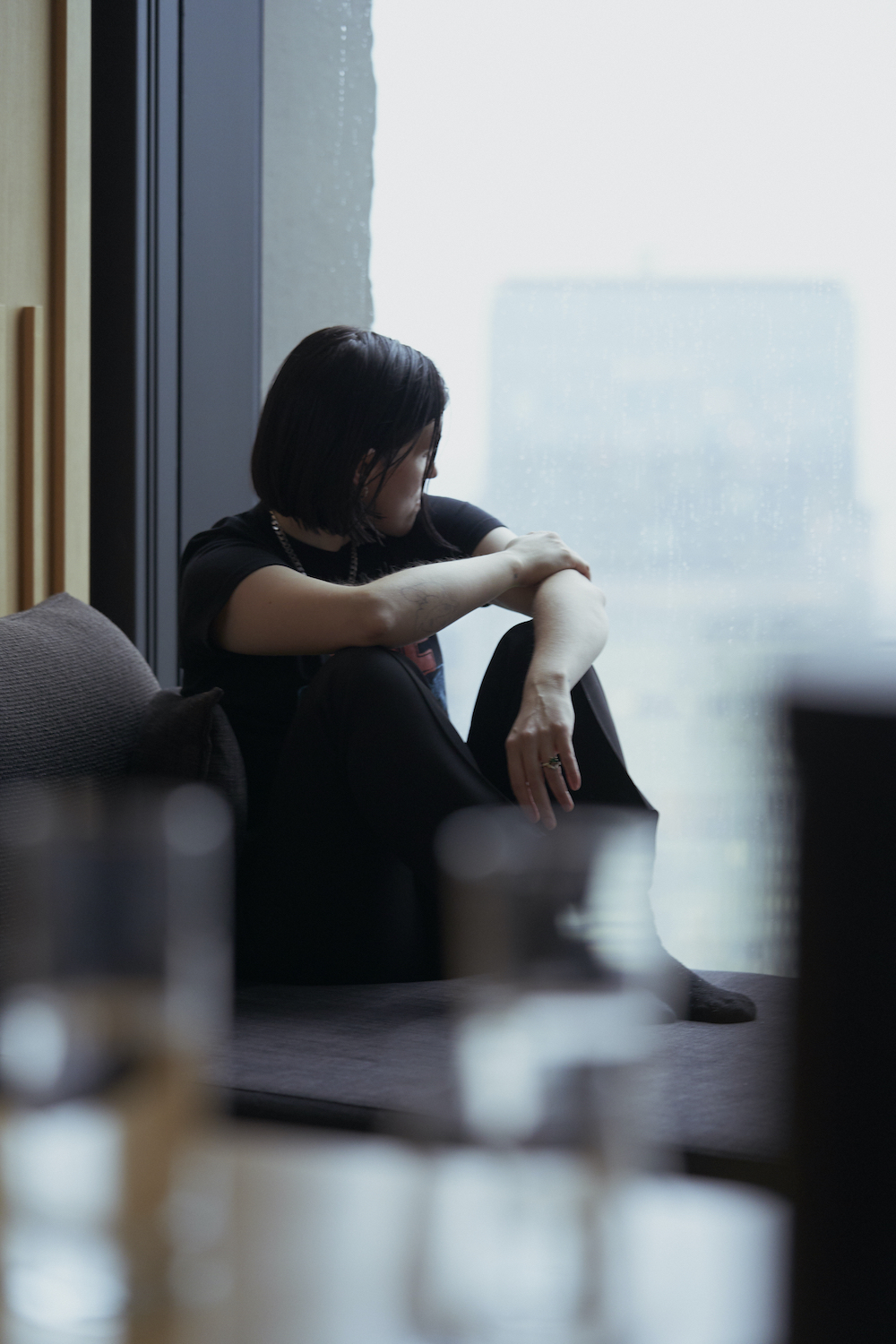 ――Do you think it inspired you to be more personal in your lyrics?


Romy: Definitely. I think I wanted to be more personal and open about my personal relationships, my sexuality just be more visible in that way. And just kind of figure out what story to tell and be more direct. Not that I wasn't honest before but because Oliver and I were sharing the song, we were writing inspired by each other's topics.


――You also worked with your partner on the music video and the artwork for your solo project. How is it like working with her?


Romy: It's great. We started working together in lockdown when "Lifetime" came out, because it was great that we can be creative together. She knows me very well. So sometimes, she says like "Stop doing that face." [Laughs] It's funny. Before I've been more shy, but us working together has helped me get more comfortable in front of the camera. I think this album is very inspired by our life, and it's been great to collaborate together in that way. It makes it very personal to me.


――Anything else about the new album that you could share with us at this point?


Romy: I have finished it, so all the songs are written. I've written a lot of songs with Fred, and I've worked with Stuart Price who made an album with Madonna that I really love.


――How was it like working with him?


Romy: Really inspiring. He's so experienced and hearing his stories working with Madonna and what that's like, I learned a lot from him. He's very open minded and he doesn't make didn't make me feel nervous. And he helped me embrace my love of pop music. Because not everybody does, some people would think pop is not cool or whatever. But that's not how he is or Fred is. We're all big fans of big pop dance. So it's euphoric, upbeat, emotional… I'm still getting used to talking about it [laughs.]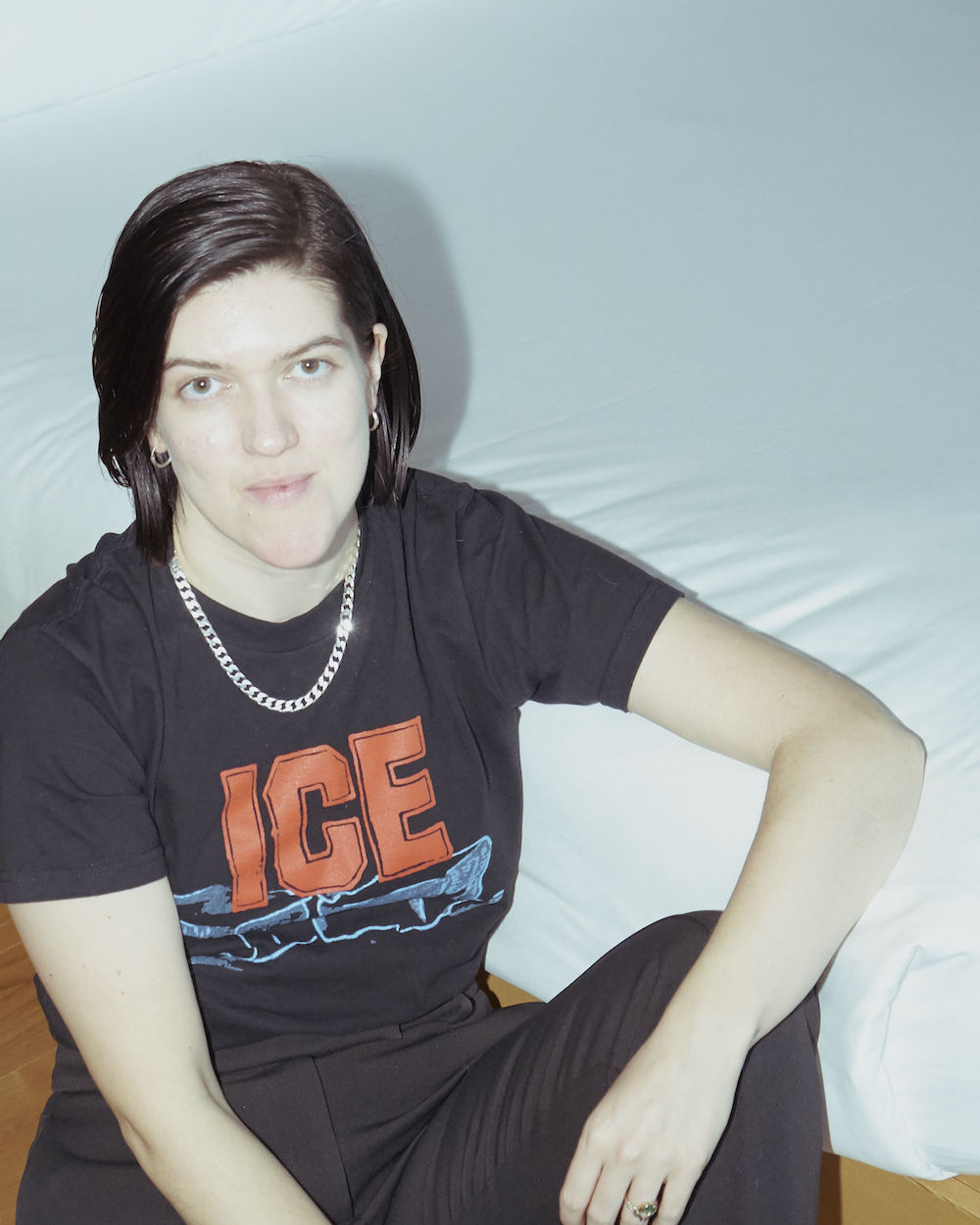 ――Now you have your solo records and Oliver had his album out last year. Do you think it would influence The xx's next album?


Romy: I'm sure it will. I'm excited to see what we do next. I think that the first album, we were just making it because we love it. But the second album, it was quite a lot of pressure on us. Because we were like, "What did people like about the first album?" and we were a bit worried. I'm proud of that album, but the process was a bit challenging. And the third album, we tried to be a bit more relaxed and say, "OK, let's just make it for us." But I think this next album, I'm excited but I don't know what it's going to be like because we've all gone like different directions [laughs.] And I think there'll be a freedom back again and playfulness which I think can only come from time apart.


――Do you guys talk to each other often?


Romy: Yeah, we stay in touch. We were traveling around and stuff but we always make time and check in. Jamie sent me text this long with Tokyo recommendations [laughs.]


――What did you think of Oliver's solo album "Hideous Bastard"?


Romy: It was quite amazing for me because Oliver and Jamie made that album together without me. I said go and do it, I wasn't like, hey, let me in! [laughs.] But it was interesting to see what they made together. And also, just listen to all of his lyrics from afar and hear the stories he was telling, and the way that he was able to describe things, some complicated emotions and some difficult experiences… I thought he said it in a very beautiful, poetic way. I know some of the things he's gone through very personally, and when I saw the way he put it into words, I was really blown away.


――Do you guys have a plan to release new music as a band?


Romy: Yeah, we're definitely going to be in the studio this year. We have all been talking about it a lot. I think Jamie's finishing some music, and I'm finishing some music. Then our minds would be clear for The xx.


――And this summer, you are playing Fuji Rock as a solo artist.


Romy: When the offer came, I was so excited to be asked to come back by myself. I love that festival.


――I'm sure your fans are very excited to see you again!


Romy: Thanks for being patient, if you're still there [laughs.] I don't take that for granted. I know that it's been a while since we released music. So yeah, I'm excited to come back.
photography Satomi Yamauchi(IG)
text nao machida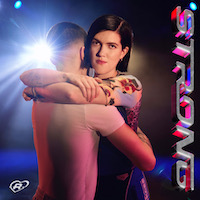 Romy
"Strong"
(Young / Beat Records)
https://romy.ffm.to/strong