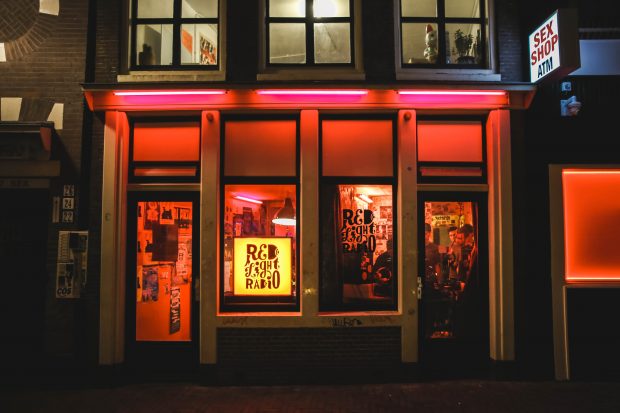 In 2010, Hugo van Heijningen and Orpheu De Jong launched Red Light Radio with a "Let's see how it goes" mentality. Ten years have passed and they are proud to say that the station has very much stuck with the same DIY approach. It is hard to imagine that this online radio – having programmed the likes of festivals such as Dekmantel and recently broadcasting a show from Chile for the Recreo Festival – is still being run by three full timers and a handful of volunteers. As gentrification increases on the streets of Amsterdam and many cultural initiatives are struggling to find their calling, maybe their autonomy, having been less attached and influenced by institutional boundaries is what makes their station unique and a pioneer within the recent upsurge in the number of online radio platforms. As Red Light Radio branches out into new ventures such as audiophile bars, record shops and merchandise over the past years, they talk to me about how it all started and the future yet to come.

-It has almost been ten years since Red Light Radio was founded in 2010 now expanded into other ventures including record shops, merchandise and a bar. As a new decade starts, what will continue to be the driving force behind this cultural initiative?

Hugo: It is of course, the music. 'Let's see how it goes' is very much what we have been saying for the last ten years. We didn't know if it was going to last for a few months at first. Then after 3 months the contract was extended with a few more months. Then a year and then three to five years. I am not saying that we don't plan anything because that is not the way to run a business but it very much relies on making the best of what we have at that moment. The mindset remains the same, which is why Red Light Radio is still very much a DIY project.

-You were inspired by East Village radio from New York. What in particular about this station did you find unique and worth incorporating into RLR?

Hugo: I like to bring people together through music. I was at East Village Radio for a different reason, doing an interview for a documentary film there. I was waiting for a guy who had a show there. Sadly he never showed up but luckily in that moment, I saw a punk show switch to a live jazz performance. The next day I was passing by East Village radio and heard electronic music. I thought that it was so cool to be able to get a glimpse of the local music scene there from just passing by and decided to try something similar in Amsterdam as well.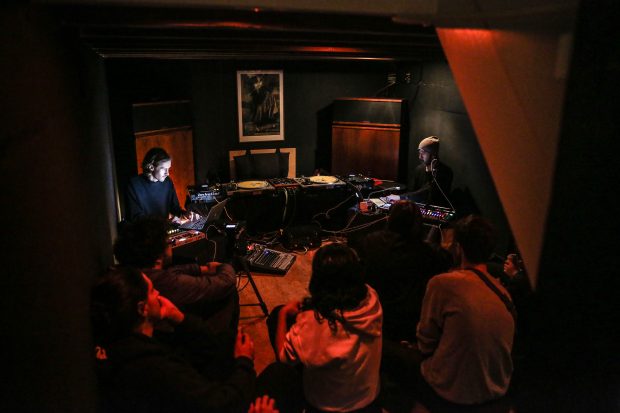 -The station is located on the streets of the red light district. Why did you decide to situate the station here and do you think the presence of RLR is helping the street appeal to a wider audience?

Hugo: I knew that spaces on the Red Light District could be rented out for cultural initiatives and they were looking for artists to secure a space there. There has been a discussion going on for around two decades about whether sex work is something that should be happening in this historical center. Stories about human trafficking and doing things against their will. We don't know what is real and what is not, but all I know is that they had bought some buildings and took away the licenses of these prostitution spaces to help change the neighborhood. So we thought that having a radio station inside of the window to turn the space into something for Amsterdam and not just for tourists in this unique neighborhood would be nice. The size of these spaces that were originally used for prostitution windows are actually perfect for a radio station and it worked very well. It all came together.

In terms of appealing to a wider audience, I guess the record store is. More people come to find records and radio makers come to do their show here so lot of people who wouldn't normally come to the red light district are coming now because of our building and the music studios. On the other hand, in the last ten years the amount of tourism has completely gone out of hand. So the amount of local people has increased but at the same time, a lot more tourism came in, making the street very very busy and the balance makes me feel uncomfortable in a sense.

-As the number of music media platforms including online streaming sites,Youtube and Soundcloud increase over time, what crucial role do you think radio broadcasting plays in our society today?

Hugo: For me, ten years ago when Soundcloud came in, it was nice that you could create mixes, share them and play them on different devices. To play them on demand, any time you like without any advertisements cutting in was something that appealed to me. This is why I thought that having it online was much better than the old school way of doing radio. The interesting thing is that, we have much more listeners on our Soundcloud than on our live streams. When facebook live started, we were very fast at implementing it. I think we were even faster than Boiler Room with going live on facebook, so that was something that we did earlier on. In the beginning, that was incredible because some unknown local DJ could reach a million people with their obscure music that they were playing. Those were really nice times. Now, the algorithm of Facebook is not pushing livestream so we don't do it as much making the presence of our website more important. We are constantly switching our main platform from Soundcloud, facebook live, website, the app and adjusting to the people's preferences. Everybody has a laptop at home. Everyone can tune in. If you have a signal, you can listen to the crazy music from our show but if they don't like it, they can skip it and do their own thing. On social media, they can find out if there were nice artists in the studio and tune in the next day. So we have a lot of outlets and try to change with the times to find a way to make everyone feel comfortable. That is how it started and that is how it remains until this time.

-Would you say that you are the pioneers of online radio?

Hugo: No, because Dublab, Intergalactic FM & East Village Radio was doing online radio from way before and they were futuristic in their way. But I think in this generation of online radio stations that have been arising such as The Lot, Mutant and Kiosk, RLR is a pioneer in a sense. I can't really say this with absolute confidence when Dublab in Los Angeles has been doing it from earlier on as well but all of a sudden, there was a new breed of radio makers that we are grateful to be a part of. It is also nice that we have been collaborating with all of these radio stations and the community that has been built between us is strong.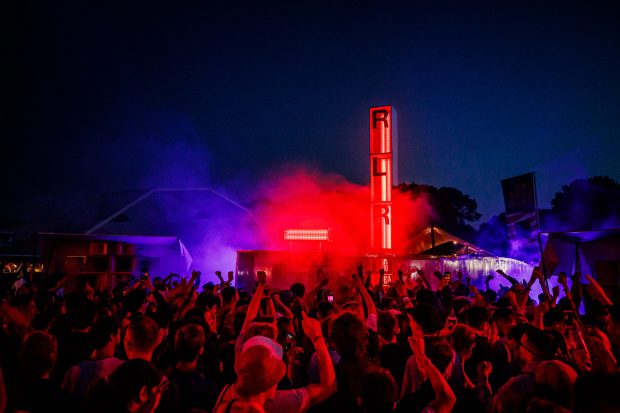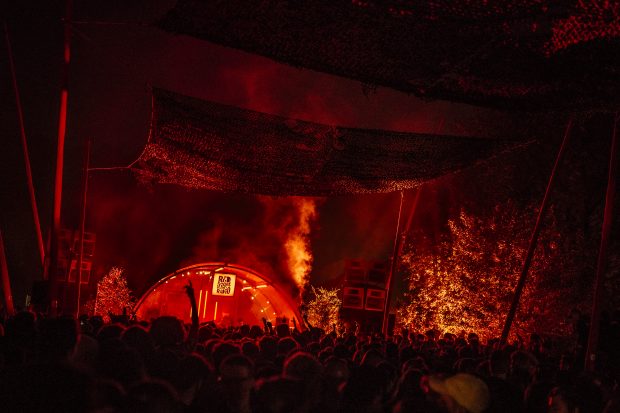 – Is feedback from your listeners something that you value? If so, what is the best compliment you can receive from a person listening from a different part of the world?

Hugo: We have such great fans everywhere. Some radio stations get negative comments on their feed but we have super great listeners and positive feedback on our comment sections from people who love our station. It gives me energy to keep on doing what we are doing. If somebody has a question about the program, we can connect them to the radio makers. If we get a message in our inbox, they can directly speak to the dj so we are creating a global community. We rarely get any negative comments but when we do we of course do listen to them as well.

-A lot of other artists are convinced that the freedom in Amsterdam is being taken out of the city as gentrification increases. Do you feel it too, as a radio station located in the heart of the city?

Hugo: I don't really agree. We are very independent and we do't get any grants from the government. This is what we have been doing for ten years. Red Light Radio is still very much independent so we feel very free in that sense as well. I do understand where this opinion is coming from however. I think the lack of space is not good for creativity and the law that made squatting illegal has been taking its toll. I grew up in a very experimental age where there were centers that had squatting and had quite some space where people could experiment and do whatever they wanted. So I think that it is a shame that this is not the case anymore. That is why I think that Red Light Radio is unique and is needed as it is a free space.

-Red Light Radio is coming to Tokyo in October. You have said that this has been a long time dream but what about this country appeals to you?

Hugo: I have been to Japan twice now myself and I really like it there. I feel very connected to the country. I think it is very different compared to what is happening in Europe. Therefore it is super interesting for a person like me. I also like a lot of Japanese music and djs which is why I think it is a place where we should go. There are Japanese listeners who have tuned into our station from the very beginning so it will be nice to visit and give our platform to a Japanese music scene to show what they are about. We can also have nice food afterwards (laughs). Orpheu and I are super fans of what is coming out of Japan these days and we knew that this day would come one day so we are very excited.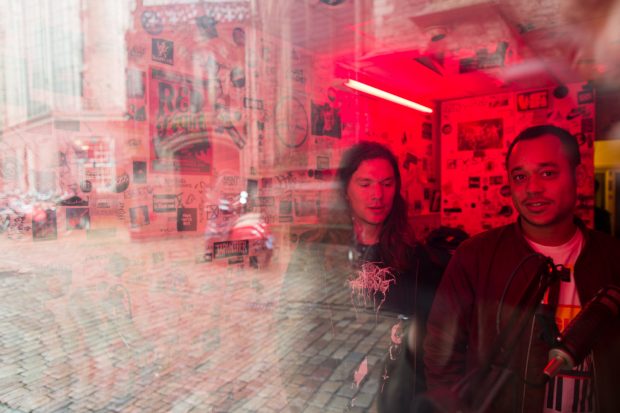 text Ayana Waki

Red Light Radio
Red Light Radio is an online radio station and international music platform based in Amsterdam's Red Light District. Since 2010 RLR broadcasts daily shows of local and international artists, does parties & concerts and collaborations with festivals, museums & other cultural partners all over the world.
http://redlightradio.net/
https://www.instagram.com/redlightradio/