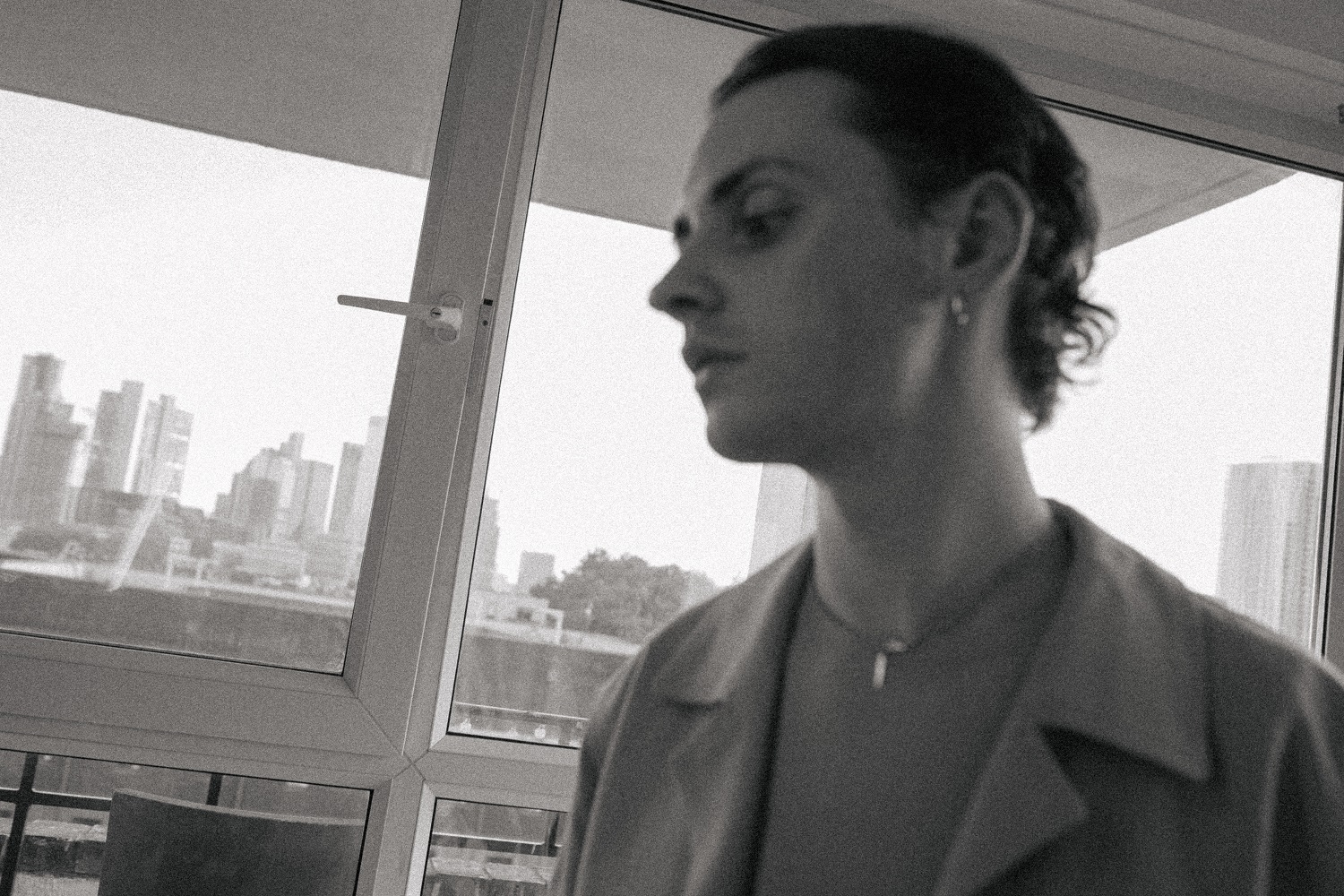 – I still remember your performance in Omotesando, Tokyo three years ago. The performance blew my mind. Do you still remember anything from the trip?


Puma Blue : I can't believe that was two years ago. I remember I was really tired, very jet lagged. But I remember how beautiful Tokyo was. It was so different to places I've ever been. That was very hospitable, lovely, and welcoming. I really liked it a lot. It was a beautiful time. That was my first time in Japan and haven't been back since. I hope I can come back soon. I'm dying for some ramen from Tokyo. Haha.


– Every country in the world has its own community, and its own culture and music comes out of the community. In that sense, do you think your music is reflecting London, or South London in any way?


Puma Blue : Maybe it was at some point. But I feel like these days my music is less like London sound, and more personal or slightly more worldly. Like, influenced by lots of places.


– Is that because you traveled all over the world for tour?


Puma Blue : Yeah. And also I spent some time in Atlanta with my partner from America. I think that had some influence on my album as well.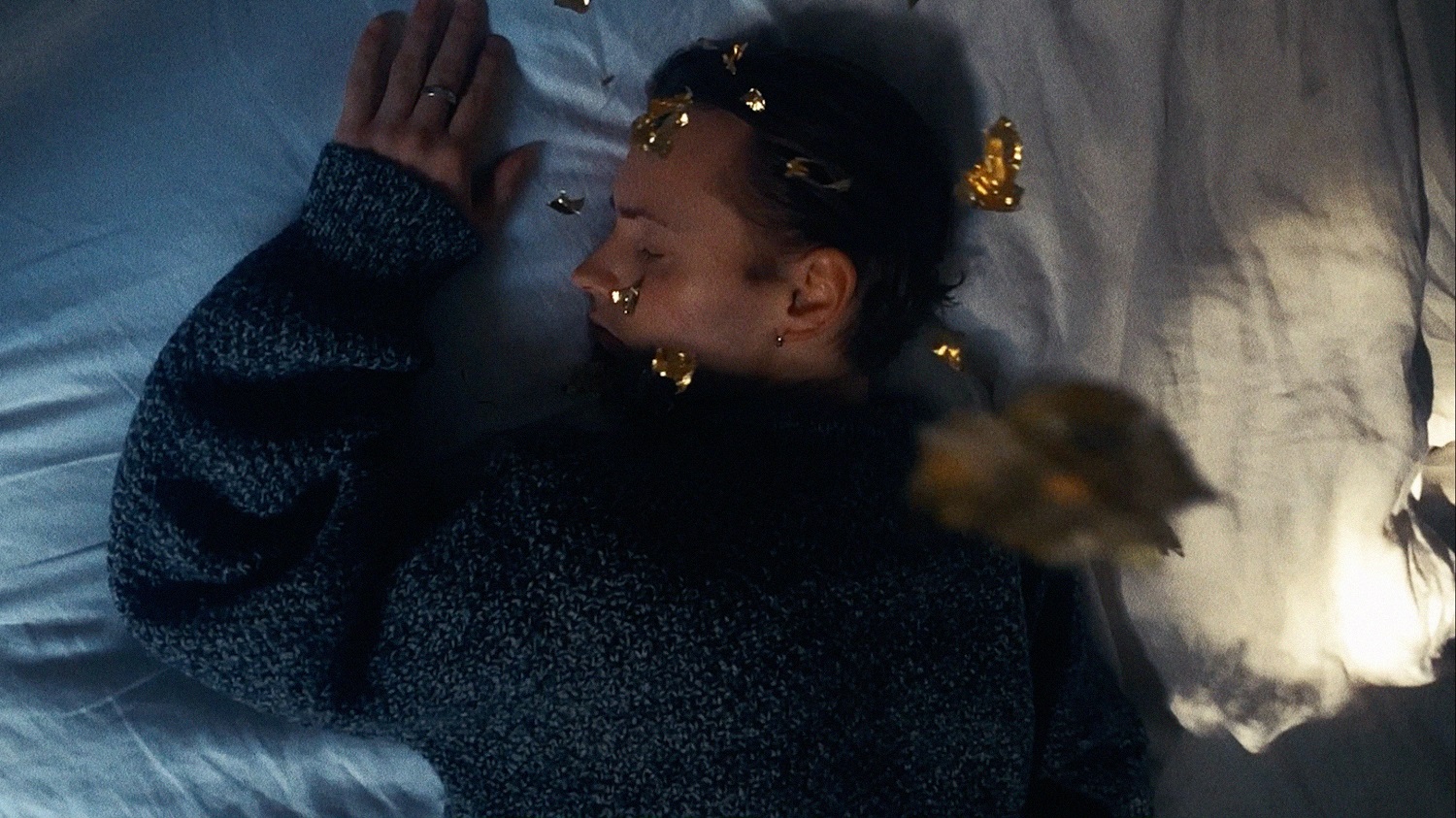 – Your debut 7inch 'Want Me' was released in 2016. Were those artists in your same generation in South London really inspiring you around that time? If so, which musician do you think you were getting inspirations from especially?


Puma Blue : Yes, definitely. I think the community was like very.. more connected. We all were caring each other's band and watching each other's live almost every month. I think my first EP was probably quite influenced by my friends, like Luke, who makes music under the name Lucy Lu. He came out to Japan with me.


– Who else?


Puma Blue : There's a friend of mine called Maxwell Owin.. He is a producer. At the time I was very inspired by his work. He's just an amazing musician. He likes layers lots of different sound. We did a session together and he showed me the process. Before then I was into "less is more" approach, like keep it simple. But he showed me you can just make such a beautiful texture piece of music by adding lots and lots subtle layers.


– Since I watched your show in Tokyo three years ago, I've been waiting in anticipation for your debut album. But before I ask you about the album, please let me ask you some basic questions about yourself as this is the first interview with you for this media. Firstly, can you tell us how Puma Blue started?


Puma Blue : I was playing lots of music around london just as a sort of solo artist. But I kept being asked to do play like with singer songwriters or with folk musicians. But I personally felt like I was kind on a wrong category. So I wanted to do maybe come up with the name that was like, when I got asked to do a gig I'll be on the right gig rather than just using my name. Because people sort of like were just assuming I was like an acoustic, like Jack Johnson type, haha. So yeah, I came up with the name Puma Blue, and changed my approach little bit. My music has been evolving anyway but started playing music with my friend Harvey on saxophone, and just decided to try make sort of alternative rock band with some soul music influence. Because I was really inspired by the way Radiohead were, like rock bands with sort of electronic influence. And I was listening to so much jazz, soul music, and hip hop, so I just wanted to make rock music that had that influences. I started playing at night shows that my friend was putting on, like big south east london nights. I was seeing my friends playing there, really. And I decided to put myself in the line up every time. After about a year of that people started coming to see me. It was very slow process. The start was like back in 2014. No rush.





– How did you get into music and start making music?


Puma Blue : Whenever my parents played music they have really been seeing me switched on. So on my 7th birthday, they got me a drum lesson. It was great. I was very excited, and I became a drummer. I played drums for a long time, maybe till I was 20. But when I was 13, I also picked up the guitar, and just started teaching myself. And I got much more into songwriting than drumming. I was obsessed with drumming but I just decided I could express myself better with guitar and singing. Yeah, that's really how it started. Started playing guitar, and started learning how to produce on my laptop. Since then, really nothing has changed.


– Next, I'd like to ask you about musical background. What type of music were you listening growing up?


Puma Blue : Wow, there was so much. I was listening to my parents' music, like Stevie wonder, Aretha Franklin, or Pink Floyd, and The Police. They loved the Beatles as well. Then when I was like 9 or 10, I just became a huge Red Hot Chili Peppers fan (laughs). That was my favorite band for long long time. I just loved their soulful playing, and their energy. For long time, bands like Radiohead I liked too. Then I found hip hop. The sound was different from Red Hot Chili Peppers, but I liked the same energy, like, Rage Against The Machine. Honestly, just a lot of rap and rock I was listening to.


– Especially what records or which musicians do you think is still part of the inspirations of your music?


Puma Blue : Very early on, it was band like Jamiroquai. Just because I was kinda inspired by the way he sang quite high. Particularly the first three albums, early 90's ones. I was just really interested in that, and how much there's a concentration on the instruments rather than just singing. Then things started changing for me when I was 15 because I discovered Jeff Buckley. That ended up being probably my biggest influence since then.


– Were you interested in some other arts other than music? Got any inspirations from those sort forms, too?


Puma Blue : I've always liked films as well. I can't remember what I was watching back then. I just liked watching different types of films, and just engaged with really big flashy mainstream films, but also really small budget like arty films.


– What did you learn at Brit School? Please tell us what you remember from school days. Are you applying any lesson learned from there to your music?


Puma Blue : All of my friends there were all incredible musicians. I learned that there's no point trying to compare yourself to others. It's more important to be the best within yourself. And I also learned how to produce. It was a really hands-on course. So There was good amount of music theory and history, but it was also very practical. Lots of like, work on computers, you know. So I learned just how to be a good producer. Or get the basics, you know.


– Now let me ask you about your debut alum "IN PRAISE OF SHADOWS". I thought you kept that intimate atmosphere, sensual mood, and the beauty of fragile, which has been in your music since early days, and made it more sophisticated by playing the sound with some tension and and modern production. What was the most important thing for you when you were making the album?


Puma Blue : Thank you. I think I just wanted to make sure it was pure and sincere, and that presented me well. I wanted to make sure the album sounds like my heart. Like a good reflection of who I am. That was very important to me. Lots of music I released before was very sad and moody. But I'm not a sad or moody person (laughs). You know, I definitely has gone before, and my early music in that time was very depressed. But this time I wanted to write music that's just gentle and tender because that's who I am really.


– Why do you think you sort of tend to end up writing lyrics about fragility of love, loneliness, lost, or pain in heart as a lyricist?


Puma Blue : I guess there are two reasons. First of all, it's very honest. You know, rather than writing about something would feel special, I always try to write from the heart. I think I was unfortunately being kinda bad place at the time. So I was just writing about what I was going through. But the other thing is, in the past, it was a lot easier to write about sad things than happy things. It's just a weird thing, but music can be easier to write when it's melancholic because we've all been there. It's a lot harder to write happy music. I think it's really a challenge. I don't think I was up to the challenge until now.


– As for the lyrics, what theme or story did you want to write about this time?


Puma Blue : So it's a whole range. There are lots of happy songs that is about being in love, and about resting. And there are also very sad songs about family struggle, mental health, and breakups in the past. So I think I ended up trying to write something basically encompass range of emotions and acknowledge the dark times as well as good times.





– Which song was the hardest to write?


Puma Blue : 'Velvet Leaves'. It was hard to write this song because it's about my sister, and it's just hard to write about family. It feels even more personal than writing about love. And because it's about her, I really wanted to make sure that I respect her and don't say too much. So there were that many limitations, and that was challenging. So it took a while for me to articulate those things because I had to be really careful about what I say.


– What did it mean to you, to write that song, and write about your sister?


Puma Blue : I guess the whole song is about being grateful that my sister likes to fight another day. And the idea of 'Velvet Leaves' was from the dream, she was falling backwards through these leaves that were like fabric, and she was falling endlessly down and I was trying to catch her. That was where the title came from. At start, I was trying to make music for my fans and listeners. I couldn't help thinking about my impression of me. For a while I was stuck there. But after writing this song I realized I need to move on and just write music that makes me excited. And hopefully, fans will like that naturally. So this song helped me get unstuck.


– What was the idea for the album? Was any musical concept in your mind when you were making the record?


Puma Blue : I wanted to make something more smooth than my previous material. I felt like, although I really like sound of my low-fi recording, I thought that I was maybe relying on that a bit too much. It was a bit too dusty and rusty and old sounding. But I wanted to make sure if I do an album it should be more contemporary and not like pretend vintage, you know. So that was important for start. But mostly I didn't have a concept. I wanted to write freely and see what happened.


– Was anything new or different this time? Did you try something you've never tried?


Puma Blue : I traveled a lot when I was recording. I wrote a lot of the album in Atlanta, and even one song I wrote it on the plane and at the airport. I was also experimenting more backing vocals because that was something I did very early on. Even the demo of 'Only Trying to Tell You', which I put in 2014 under my real name. But I noticed there was barely any backing vocals on the last EP. So I wanted to do more of that on the album. And I was also experimenting more of piano.


– Which song on the album do you think you're proud of the most? Like, you feel you got to achieve what you wanted to do the most?


Puma Blue : Good question.. Let me think. Maybe either 'Already Falling', or 'Velvet Leaves'. Because those songs are sort of blend what I do in the best way. They're good trade mark sound of what I'm trying to do. But I think in a way the one I like the most is 'Bath House'. I was just really ambitious with it and I wrote like three different sections and combined them together, and experimented really freely with my friend Harvey to find a good arrengement for the song. I was just really happy with the feeling of the song. It's like a feeling more than anything else.


– Personally, I thought 'Sheets' is really beautiful. It's the most dreamy and romantic song on the album I think, I'm curious how this track was born.


Puma Blue : I love 'Sheets', too. I have written a poem about my girlfriend. And just about how much she makes me feel safe and just joyful. And about how I never used to sleep until I met her. I had really bad insomnia. I just couldn't sleep, maybe like 12 years. But when we met, I started sleeping. It felt like that was her super power, haha. So I had this poem, and one day, I was listening to the sound track of "Eternal Sunshine of the Spotless Mind", and I thought, 'oh, maybe I can sing this poem on this music'. Then I did. I started looping the sample, and sang over the top. That was it really. It was very simple.


– As the last question, please tell us where would be the best situation to enjoy this album.


Puma Blue : Hmm.. I would say.. Either on the drive as the sun is coming up and thought the car speakers, or maybe late at night just got headphones on.


– Thank you so much!


Puma Blue : Thank you! I hope I can come out there soon!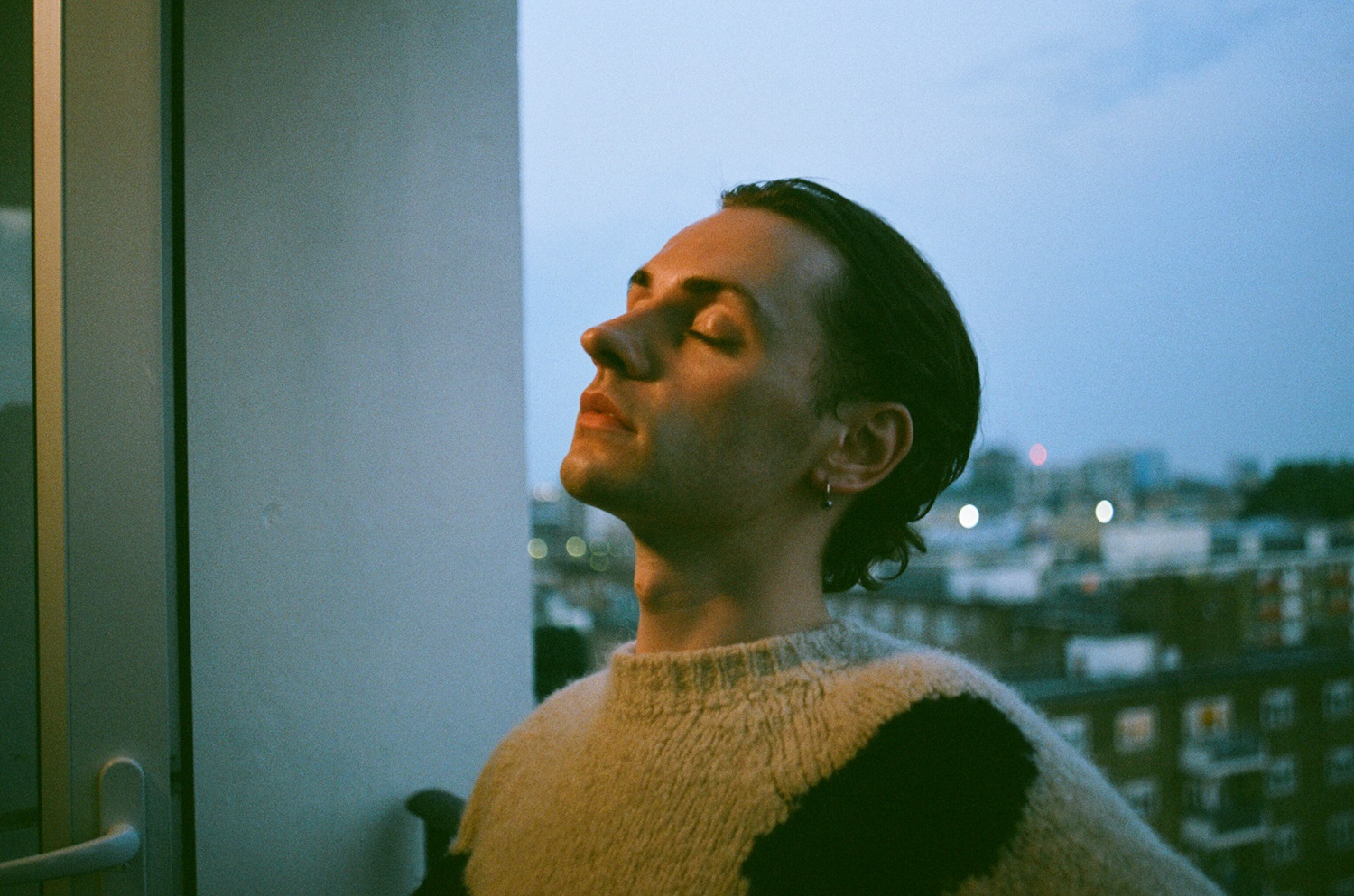 text Junnosuke Amai(T)
edit Ryoko Kuwahara( T / IG)